Tides Beat Jacksonville in Shootout to Clinch Series Win
Cowser Matches Career-High in Runs as Norfolk Launches Two Homers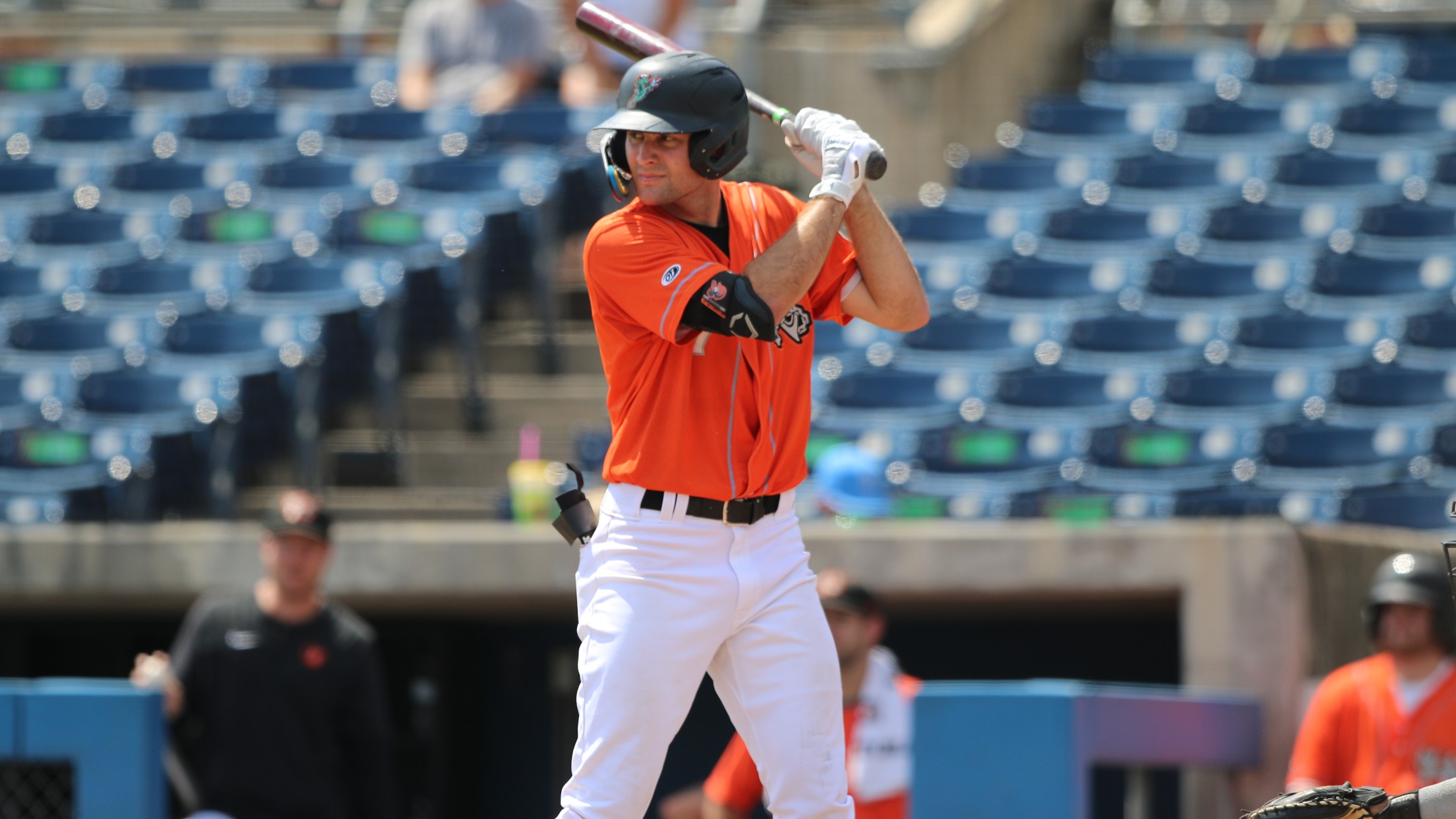 Colton Cowser (Sydney Smith)
JACKSONVILLE, FL --- The Norfolk Tides (28-9) defeated the Jacksonville Jumbo Shrimp (18-18), 13-10, on Saturday night at 121 Financial Ballpark. The Tides have clinched the series with their fourth win of the week, and own the best record in all of baseball. To get the scoring going in the
JACKSONVILLE, FL --- The Norfolk Tides (28-9) defeated the Jacksonville Jumbo Shrimp (18-18), 13-10, on Saturday night at 121 Financial Ballpark. The Tides have clinched the series with their fourth win of the week, and own the best record in all of baseball.
To get the scoring going in the first,* Josh Lester* broke the game open with an RBI triple. A second run scored on an error and the first frame was capped by a Shayne Fontana RBI single to make it 3-0. Jacksonville did score in the bottom-half, with *Jerar Encarnacion *hitting a two-run homer to make it 3-2.
After nine batters came to the plate for the Tides in the first, another nine came up in the second. Connor Norby knocked an RBI single to get things started. Two more runs scored on another single by Fontana. The final run scored on a double steal with runners on first and third, with Lewin Diaz stealing home to make it 7-2.
Another three runs were scored by the Tides in the third. Lester hit a sacrifice fly, followed by a two-run homer by Jordan Westburg *to extend Norfolk's lead to 10-2. Jacksonville responded again with three runs of their own. Brian Miller hit an RBI double, followed by a two-run single by *C.J. Hinojosa to cut Norfolk's lead to 10-5.
Two more runs were scored by Jacksonville in the fourth when Miller knocked two more in on a bases loaded single to make the game 10-7. This time it was Norfolk responding to Jacksonville scoring, where Josh Lester launched a two-run homer to put the game at 12-7.
Another run wouldn't score until the bottom of the seven. Norfolk's lead was cut to 12-8 after Hinojosa blasted a solo home run that barely cleared the right field wall. But Norfolk responded again with an RBI double by Westburg, putting the game at 13-8. Jacksonville only scored one more run in the eighth and another in the ninth, but that would be it as the Tides won, 13-10.
The series finale is set for 3:05 p.m. tomorrow. Norfolk has not announced a starter while RHP Jeff Lindgren (3-2, 7.06) is the probable for Jacksonville. Lindgren couldn't record an out in previous start against the Tides on Tuesday.
POSTGAME NOTES
Holy Cowser: Continuing to hit well was Colton Cowser, who went 3-for-4 with four runs, a double and two walks...the four runs tied his career-high, which he did June 9, 2022 at Brooklyn...in the current series against Jacksonville, he has four multi-hit games and is batting .500 (10-for-20) with nine runs scored, two home runs, and four RBI.
Wild Wild West: Going 2-for-3 with two runs, a double, a home run, three RBI and two walks was Jordan Westburg...it was his 10th home run of the season, which leads the Tides and becomes this sixth International League player to reach double- digits.