Tides Get Shut Out as Syracuse Evens Series
Pitcher's Duel Falls in Mets Favor As Tides Only Manage Six Hits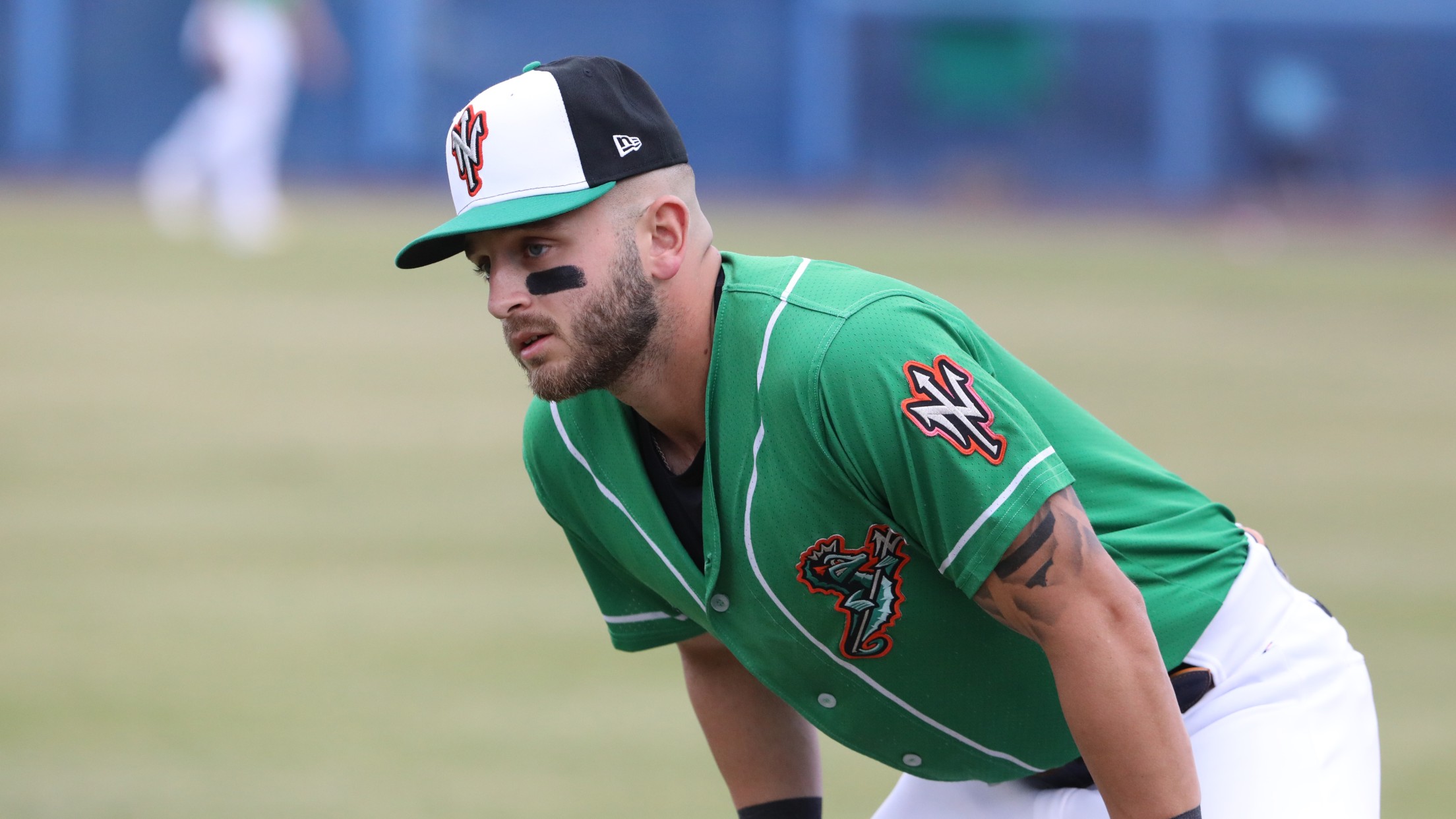 Connor Norby (Isaiah Jones)
NORFOLK, VA --- The Norfolk Tides (30-12) fell to the Syracuse Mets (18-25), 1-0, on Friday night at Harbor Park. The pitcher's duel didn't fall Norfolk's way as the series is now tied at 2-2. The pitcher's duel didn't feature a run until the the fifth inning. Ronny Mauricio knocked
NORFOLK, VA --- The Norfolk Tides (30-12) fell to the Syracuse Mets (18-25), 1-0, on Friday night at Harbor Park. The pitcher's duel didn't fall Norfolk's way as the series is now tied at 2-2.
The pitcher's duel didn't feature a run until the the fifth inning. Ronny Mauricio knocked a one-out single and then reached second on a walk by DJ Stewart. Jaylin Davis ripped a single to left field that scored Mauricio to make it 1-0.
That was the only run Tides starter Drew Rom allowed. He lasted 5.2 innings, allowing eight hits and two walks while striking out five. He was relieved by Dillon Tate in the sixth, who made his fourth appearance on MLB rehab. He tossed 1.1 scoreless innings himself, retiring four of six batters faced. Darwinzon Hernández and Logan Gillaspie also tossed scoreless innings, limiting Syracuse to one run.
Syracuse's pitching staff performed a tad better, with Mets starter Joey Lucchesi tossing 6.0 scoreless innings. Former Tide Zach Muckenhirn followed with 2.0 scoreless innings himself and Nathan Lavender earned his second save to clinch the 1-0 win against the Tides.
Game four of the series is set for tomorrow at Harbor Park with first pitch at 6:35 p.m. The Tides with start LHP Bruce Zimmermann (1-3, 4.06), while Syracuse has not announced a starter.
POSTGAME NOTES
Shooting Blanks: The Tides were shutout for the second time this season...the other time the Tides were shutout was vs. Rochester on April 19.