8th Inning Rally Falls short as Runzas drop to Redbirds 4-2
Castillo hits roadblock in sixth and Omaha drops third game this week to Memphis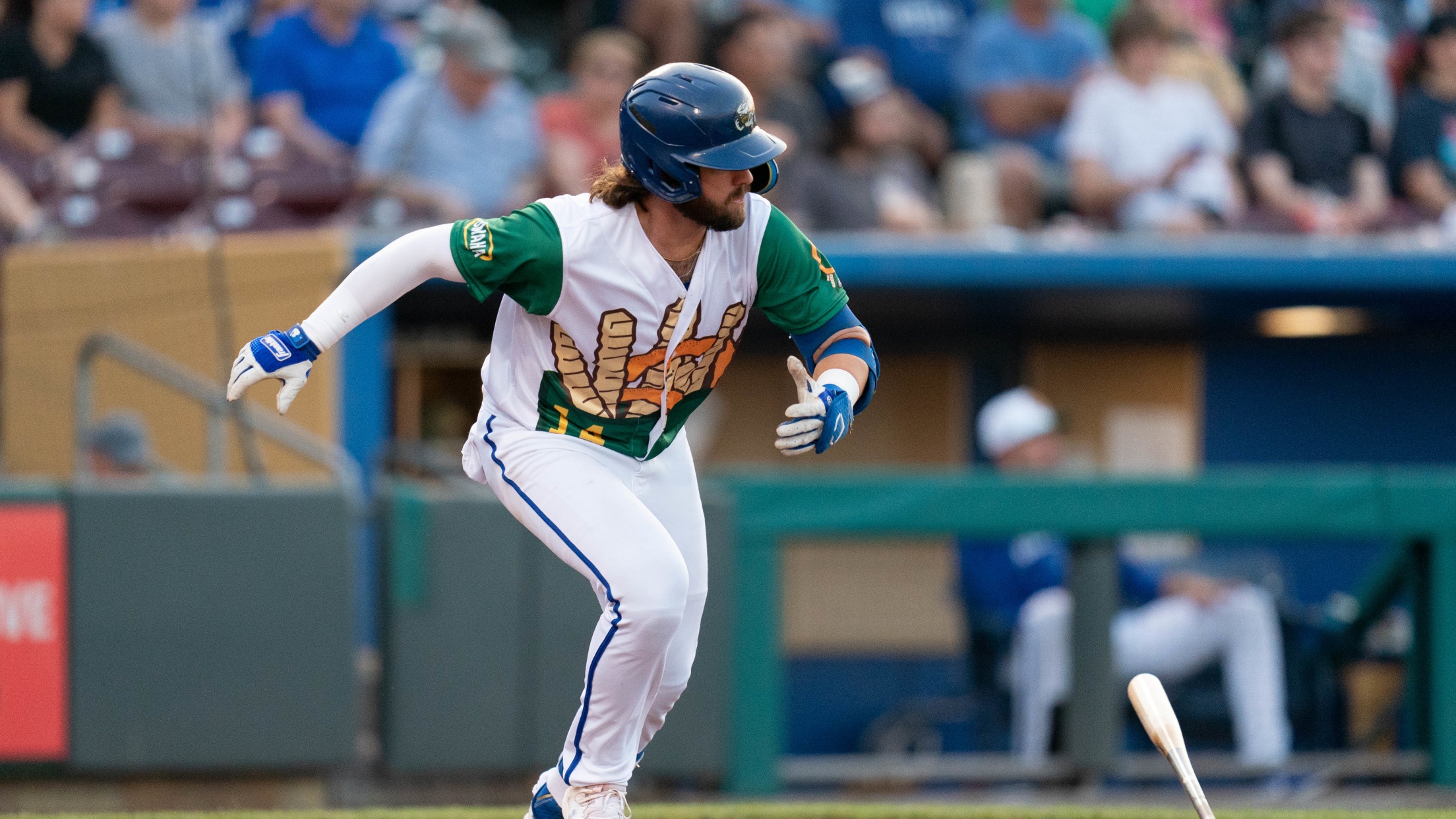 Logan Porter had Omaha's lone two-hit game in Saturday's 4-2 loss to Memphis. (Minda Haas Kuhlmann)
PAPILLION, NEB. – Playing as the Omaha Runzas, the Storm Chasers rallied in the bottom of the eighth inning with a pair of runs but came up short and fell to the Memphis Redbirds 4-2 Saturday night at Werner Park. Starter Max Castillo appeared to cruise through his first five
PAPILLION, NEB. – Playing as the Omaha Runzas, the Storm Chasers rallied in the bottom of the eighth inning with a pair of runs but came up short and fell to the Memphis Redbirds 4-2 Saturday night at Werner Park.
Starter Max Castillo appeared to cruise through his first five innings, as he held the Redbirds to one earned run. However, a double and a two-run homer from Memphis with one out in the top of the sixth inning ended his day, as the right-hander exited with Omaha down 4-0. Despite the rough end, Castillo threw a career-high 100 pitches and struck out a season-high six batters.
The Runzas could not break into the hit column until Logan Porter singled to open the bottom of the fifth, his first of two hits in the game.
Omaha put a pair of runners on in the sixth and Porter singled again in the seventh, but the Runzas entered the eighth inning still without a run. However, the bats finally got to Memphis reliever Zack Thompson in the eight as the lefty entered his fifth frame of work. Angelo Castellano walked, then scored on a Dairon Blanco single and error in right field. Samad Taylor doubled Blanco home for a second run, then Omaha loaded the bases with a Tyler Gentry Walk and Nate Eaton single.
With the tying run on second and go-ahead run on first, Omaha left the bases loaded in the eighth inning, then went quietly in the ninth, unable to pull out the victory.
Behind Castillo, Omaha's bullpen looked its best in weeks, as Collin Snider and Evan Sisk redeemed themselves troubling outings on Thursday's as the two immediately combined to retire nine in a row and 11 of the last 13 Memphis hitters in the game.
Omaha will try to split this week's series Sunday at 5:05pm CT as left-hander Anthony Veneziano heads to the mound for his second start of the week.