Camargo Homers as Chasers Blown out by Saints 14-1
St. Paul takes series lead over Omaha with 13-run game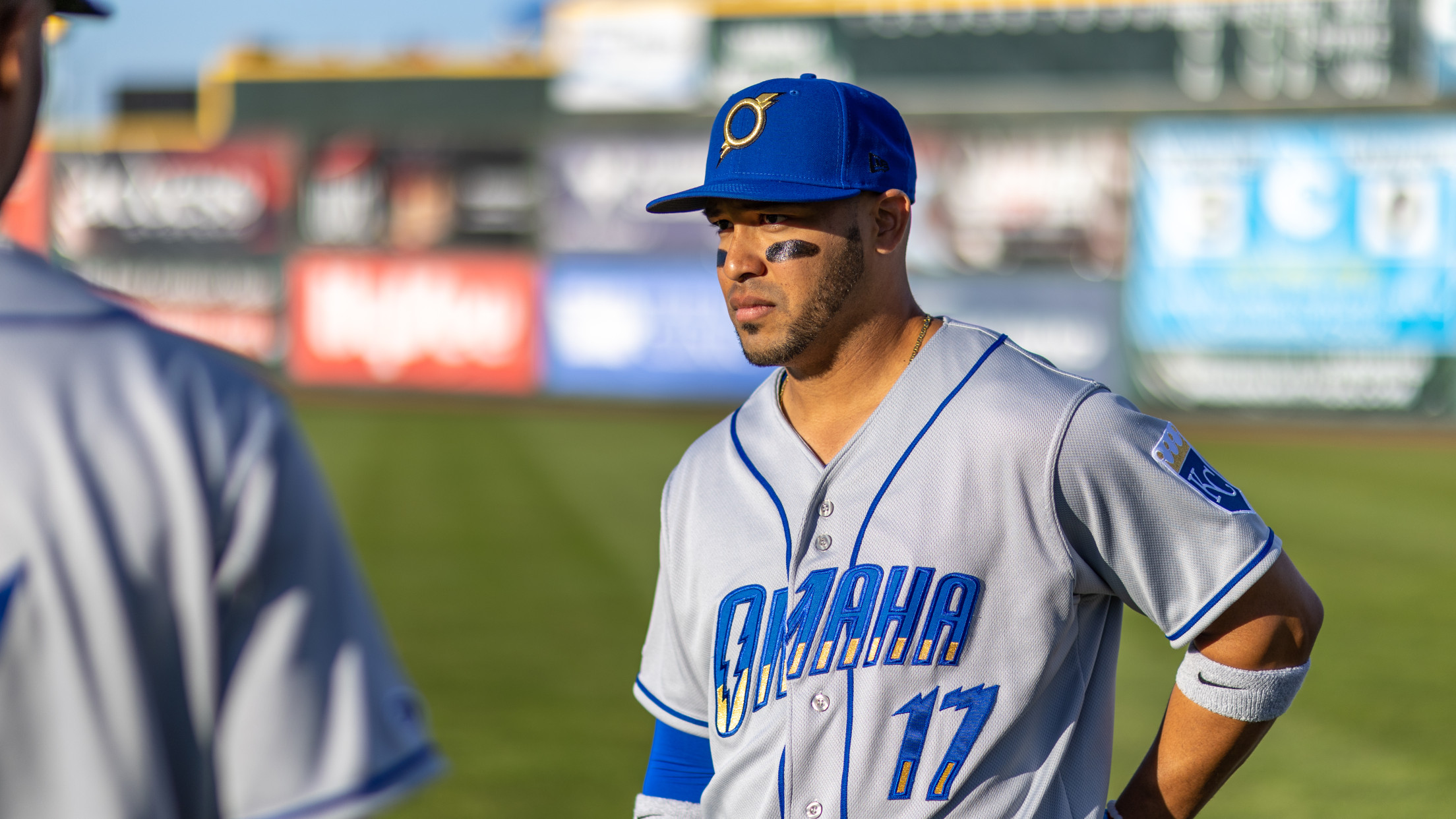 Angelo Castellano reached base in three of his four plate appearances, with two hits, in Saturday's blowout loss to St. Paul. (Nicholas Badders)
SAINT PAUL, MINN. – The Omaha Storm Chasers fell behind to the St. Paul Saints in the second inning and trailed the remainder of the game, losing 14-1 Saturday night at CHS Field. The lone run of the game for Omaha came in the top of the fifth inning, as
SAINT PAUL, MINN. – The Omaha Storm Chasers fell behind to the St. Paul Saints in the second inning and trailed the remainder of the game, losing 14-1 Saturday night at CHS Field.
The lone run of the game for Omaha came in the top of the fifth inning, as third baseman Johan Camargo connected on a solo shot to open the frame, his first of the year with the chasers and second of three times on base, also drawing a pair of walks in the loss.
Samad Taylor also walked twice and Angelo Castellano connected on a pair of hits with a walk, but the offense otherwise went quiet in what ties for Storm Chasers' biggest loss of the year.
Starter Jonathan Heasley held the Saints to three runs over four innings of work, while striking out a season-high eight.
Behind Heasley, St. Paul jumped on Omaha's bullpen and reliever Daniel Mengden was only able to record one out, charged with six runs (four earned). Jonah Dipoto allowed three runs (two earned) behind Mengden and Brooks Kriske allowed a pair of runs in eighth, as he and Dipoto each allowed two-run homers.
Left-hander Evan Sisk was the only Omaha pitcher able to put up a scoreless frame, as he held. St. Paul off the board in the seventh.
The Storm Chasers will try and even the series at three games each Sunday at 5:07 p.m. CT, with right-hander Max Castillo making his sixth start of the year.