Omaha Drops Series to Memphis as Redbirds Rally Late
Chasers fall by one run Sunday, 6-5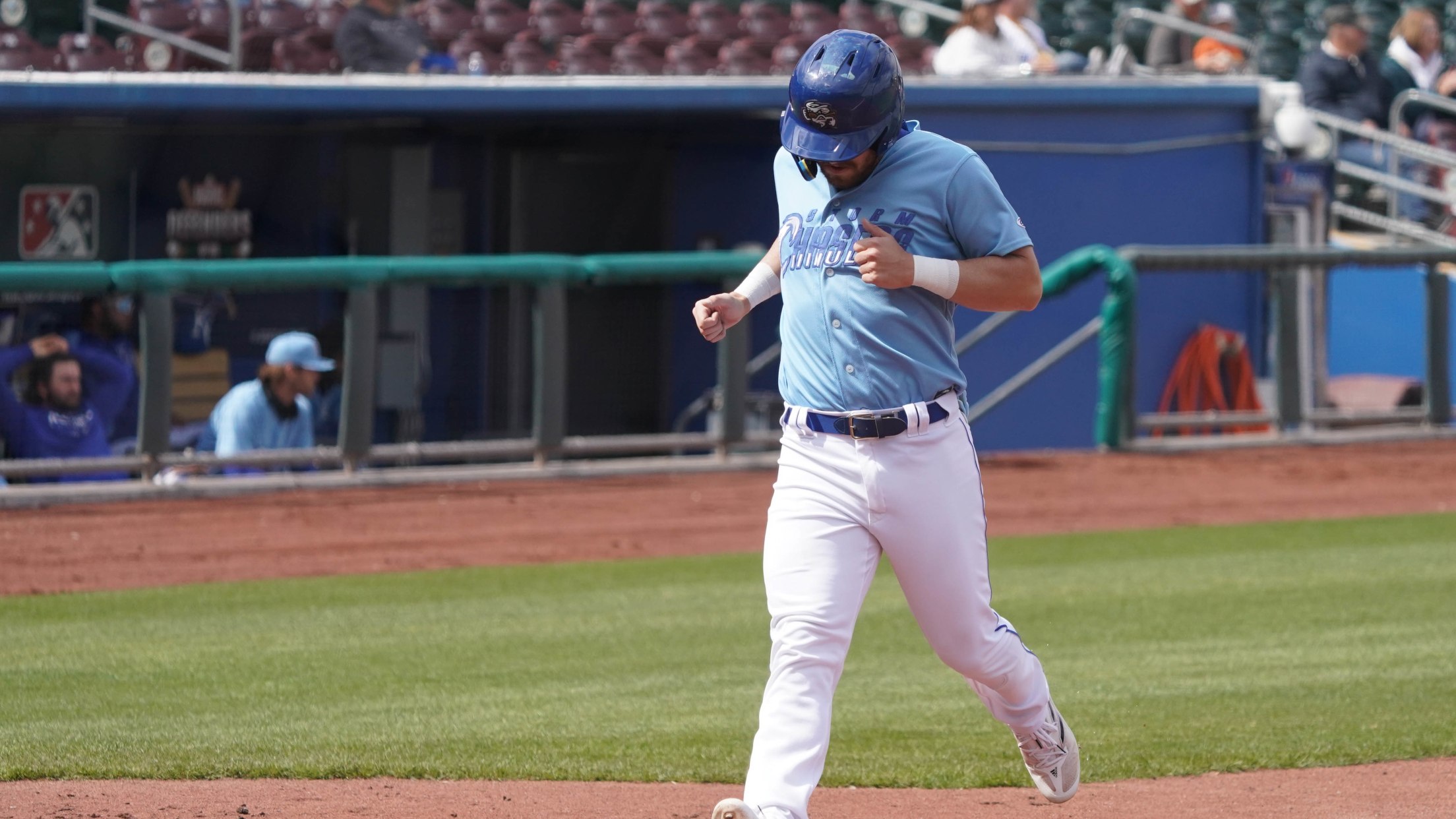 Tucker Bradley went 2-for-4 with a two-run double in Sunday's 6-5 loss to Memphis. (Minda Haas Kuhlmann)
PAPILLION, NEB. – Despite holding a five-run lead for the first seven innings, the Omaha Storm Chasers fell to the Memphis Redbirds Sunday evening, as Memphis scored five runs across the final two innings to leap back and take the series with a 6-5 win over Omaha. The Storm Chasers
PAPILLION, NEB. – Despite holding a five-run lead for the first seven innings, the Omaha Storm Chasers fell to the Memphis Redbirds Sunday evening, as Memphis scored five runs across the final two innings to leap back and take the series with a 6-5 win over Omaha.
The Storm Chasers worked onto the scoreboard early, as Johan Camargo reached on an error that scored Samad Taylor from second base. After a walk to Logan Porter and Clay Dungan singled, Tucker Bradley doubled both runners in for a 3-0 lead.
While the Redbirds struck for a run in the fourth, Omaha countered with two in the bottom half, as Dungan and Bradley singled to open the inning, then Taylor singled Dungan in and Camargo drove home Bradley on a fielder's choice for a 5-1 lead.
That four-run advantage carried into the eighth inning, on the back of another strong start from Anthony Veneziano. The left-hander held the Redbirds to one run on five hits over 5.0 innings with seven strikeouts, in position for his second win of the week.
James McArthur followed Veneziano with 2.0 scoreless innings and a pair of strikeouts, then Dylan Coleman took over in the eighth with the four-run advantage.
Coleman walked his first two batters, then got two quick outs before allowing an RBI single and his third walk of the inning to load the bases. Jonah Dipoto (2-1) took over and allowed all three inherited runners to score – first on a bases-loaded walk on a full-count pitch, then allowed a game-tying two-run single to Masyn Winn.
A pair of hits in the bottom of the eighth for Omaha, including Dungan's second of the day, were erased on a double play.
Dipoto came on for the ninth and allowed a leadoff walk, but got two outs, then allowed an RBI single that scored the go-ahead run just before the batter, Juniel Querecuto, was out at second trying to stretch it into a double.
Nate Eaton singled and Porter walked in the bottom of the ninth, but Omaha stranded the tying and winning runs on to drop the series, four games to two.
Omaha hits the road next for a six-game series in Indianapolis, beginning Tuesday at 6:05 p.m. CT. from Victory Field.