Redbirds Mash six Homers as Storm Chasers fall 9-4
Six solo shots the difference as Omaha falls by five runs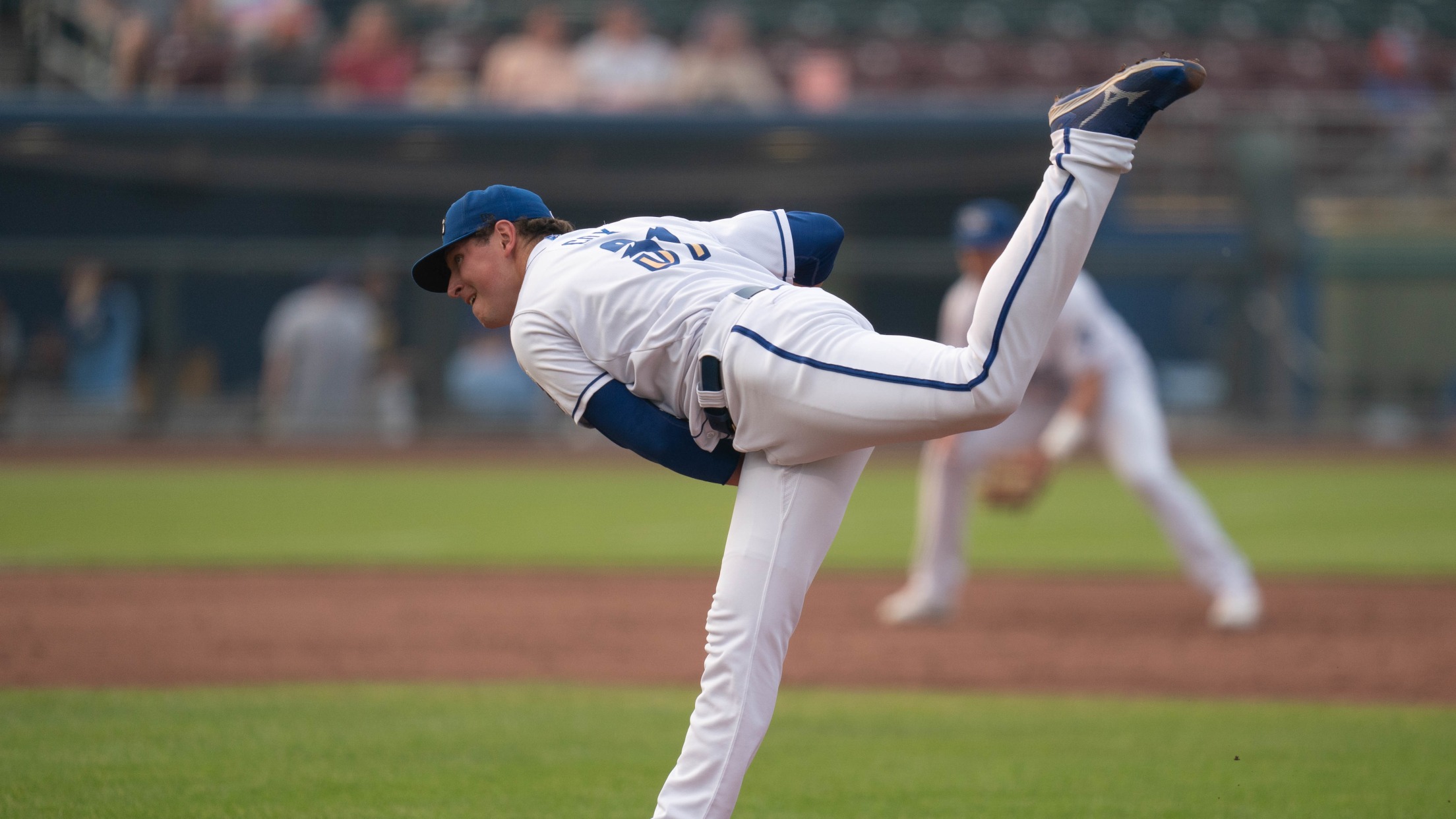 Austin Cox was charged with his first loss of the season in Wednesday's 9-4 defeat from Memphis. (Minda Haas Kuhlmann)
PAPILLION, NEB. – The Omaha Storm Chasers surrendered six solo home runs to the Memphis Redbirds and dropped the second game of the series 9-4, evening the week at one win each. Starter Austin Cox (2-1) surrendered five of the home runs, charged with six runs on seven hits as
PAPILLION, NEB. – The Omaha Storm Chasers surrendered six solo home runs to the Memphis Redbirds and dropped the second game of the series 9-4, evening the week at one win each.
Starter Austin Cox (2-1) surrendered five of the home runs, charged with six runs on seven hits as Memphis always had an answer for Omaha's runs.
While the Chasers scored a run the bottom of the second inning on an RBI single from Tucker Bradley, the Redbirds jumped ahead in the third on a pair of homers, including on the first pitch of the frame to tie the game.
Another home run opening the fifth inning scored a run of insurance for the Redbirds, but the Storm Chasers countered with there in the bottom half, as a two-out RBI singles from CJ Alexander and Johan Camargo tied the game, then a Memphis error scored Alexander and put Logan Porter on base to put the Chasers ahead.
With a one-run lead, Cox took the mound in the top of the sixth inning and surrendered back-to-back home runs to open the inning, then issued a walk that brought his day to an end.
Jonah Dipoto was the first out of the bullpen behind Cox and allowed the inherited runner to score, plus a run of his own for a four-run frame that kept Memphis ahead the rest of the game. The Redbirds tacked on runs in the seventh and ninth, a homer off Jackson Kowar and sacrifice fly against James McArthur that kept the lead out of reach for the Storm Chasers.
While Omaha fell by five runs, Nate Eaton went 3-for-5 at the plate with a steal, Camargo and Bradley each added two hits and after being hit by a pitch in the eighth inning, Dairon Blanco stole second and third to increase his MiLB lead to 35 stolen bases this season.
Omaha will try to rebound Thursday at 7:05 p.m. CT as right-hander Jonathan Heasley makes the start for the Storm Chasers.