Cardinals Drop Series to Tampa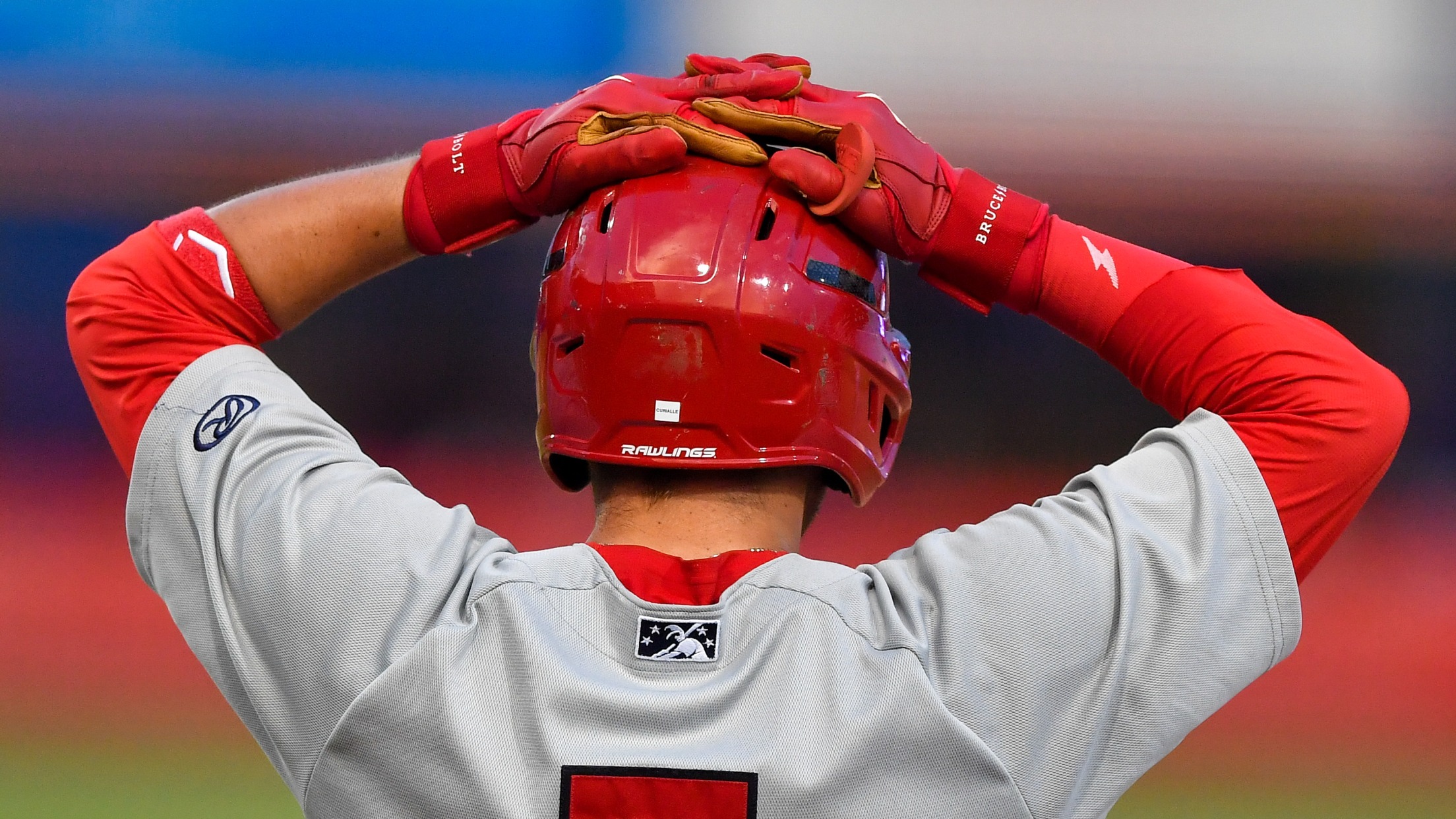 The Palm Beach Cardinals lost their series against the Tampa Tarpons after being defeated 3-1. Pitching was outstanding for a lot of the game. Starter Max Rajcic only allowed one unearned run over his three innings of work. The Californian struck out six and only allowed two baserunners but struggled
The Palm Beach Cardinals lost their series against the Tampa Tarpons after being defeated 3-1.
Pitching was outstanding for a lot of the game. Starter Max Rajcic only allowed one unearned run over his three innings of work. The Californian struck out six and only allowed two baserunners but struggled with a high pitch count before being pulled. Jose Davila tossed four innings out of the bullpen. The Venezuelan allowed a lot of baserunners, with six hits and two walks, but only allowed two runs, with one being unearned. The righty also had five strikeouts to his name in the contest. Finally, Joseph King closed out the game, allowing one hit and striking out three batters.
The defense struggled a lot, making three costly errors that directly lead to all three runs. Max Rajcic and Won-Bin Cho each made an error on a pickoff play that allowed the runner to score from first. Then, Leonardo Bernal overthrew third base on a double steal, that allowed a run to score and another runner to reach third base.
The offense could not piece much together. As a team, the Cardinals went 1-6 with runners in scoring position. With such few opportunities, the two double plays hit into in these scenarios were even more costly. Overall, the Cardinals hit into four double plays, which wasted a lot of their walks. The team had seven walks, including two from Won-Bin Cho. Aside from those baserunners, the team only managed four hits, two coming in the ninth inning to create the lone run. Michael Curialle had two hits and an RBI as the standout player. Won-Bin Cho did have an RBI triple taken back after the umpires changed the ruling on the field from fair to foul.
The Palm Beach Cardinals will be back in action on Tuesday May 28th at 5:00 pm as the Daytona Tortugas return to Roger Dean Chevrolet Stadium.