Cardinals Take Five Games Against Tortugas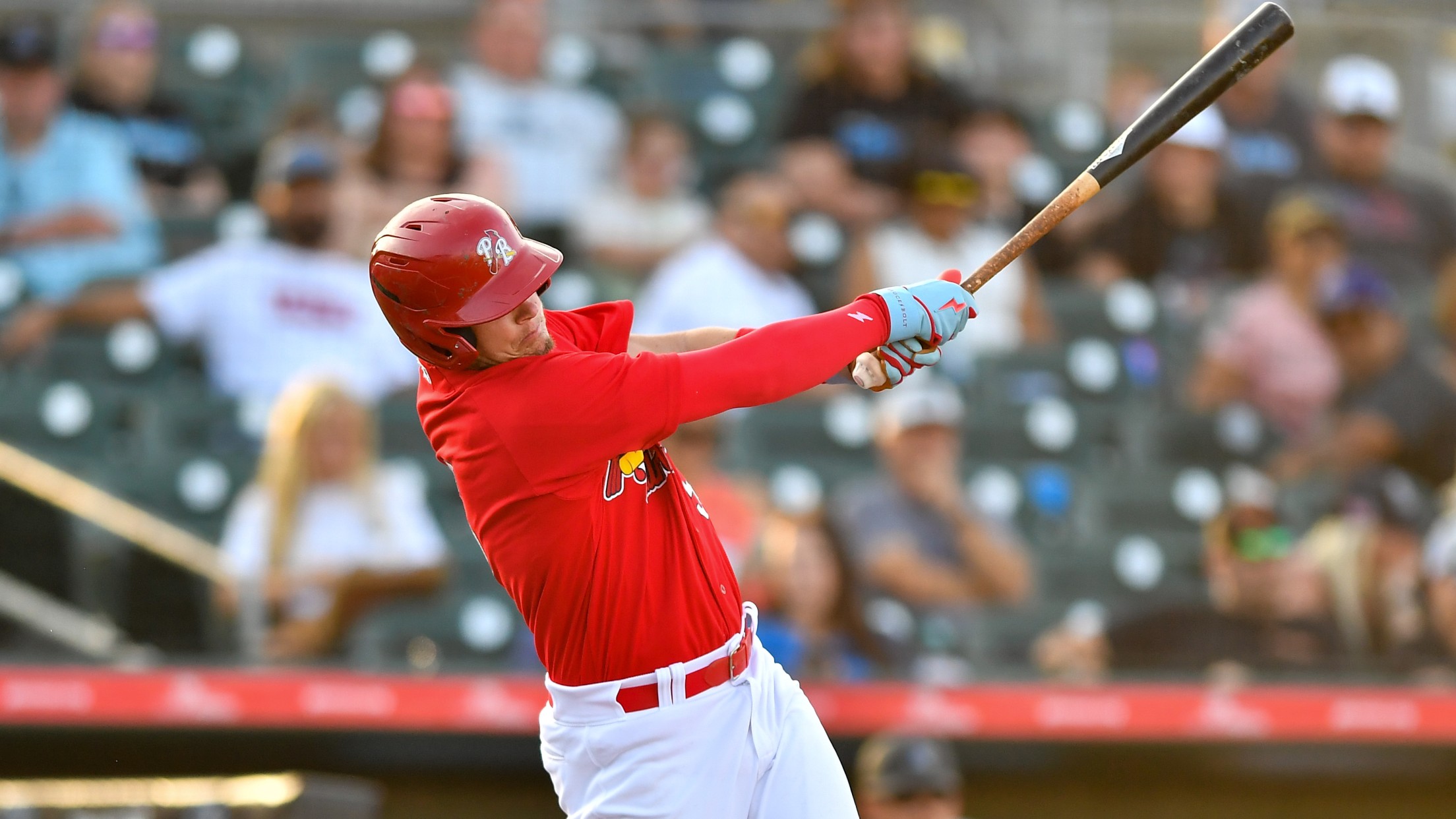 The Palm Beach Cardinals defeated the Daytona Tortugas 6-2, ending the series with a five to one advantage. The Cardinals pitching staff continued to be effective throughout the game. Starter Cade Winquest tossed five stellar shutout innings. The righty only allowed three baserunners, one hit, one walk, and one hit
The Palm Beach Cardinals defeated the Daytona Tortugas 6-2, ending the series with a five to one advantage.
The Cardinals pitching staff continued to be effective throughout the game. Starter Cade Winquest tossed five stellar shutout innings. The righty only allowed three baserunners, one hit, one walk, and one hit by pitch. The Texan tallied four strike outs to go along with everything else. Jose Davila made his first appearance of the season for Palm Beach. In his inning and a third, the Venezuelan allowed two runs on three hits and a walk, as well as striking out two batters. Then Roy Garcia came in and tossed an inning and two thirds of scoreless baseball. The Dominican walked two batters and struck out one. Edwin Nunez pitched a scoreless ninth inning to end the game. He faced no trouble, only allowing one hit before recording the final out.
The defense was much improved from their six-error game the night before. Brandon Hernandez put on a show at second base, making multiple diving stops to prevent runs from scoring, as well as gunning runners out at first on some tough throws.
The offense continued to hit well, but still struggled to piece hits together. Michael Curialle had a perfect day at the plate, going 3-3 with two walks and ending his day with a homerun away from the cycle. Curialle finishes the series against Daytona having gone 12-17 (.706 batting average) with nine walks, creating an .808 on base percentage over the six game span. The third baseman also recorded an RBI and two runs scored on the day. R.J. Yeager had two hits on the day, including an RBI double that was followed by a Won-Bin Cho RBI double. In the end, Jose Zapata was the only Cardinals' starter not to reach base, going 0-4 with two strikeouts. As a team, Palm Beach went 4-13 with runners in scoring position.
The Palm Beach Cardinals will have a day off before starting a series with the Jupiter Hammerheads on May 9th at 6:30 pm.