Palm Beach Beats Daytona in Sloppy Game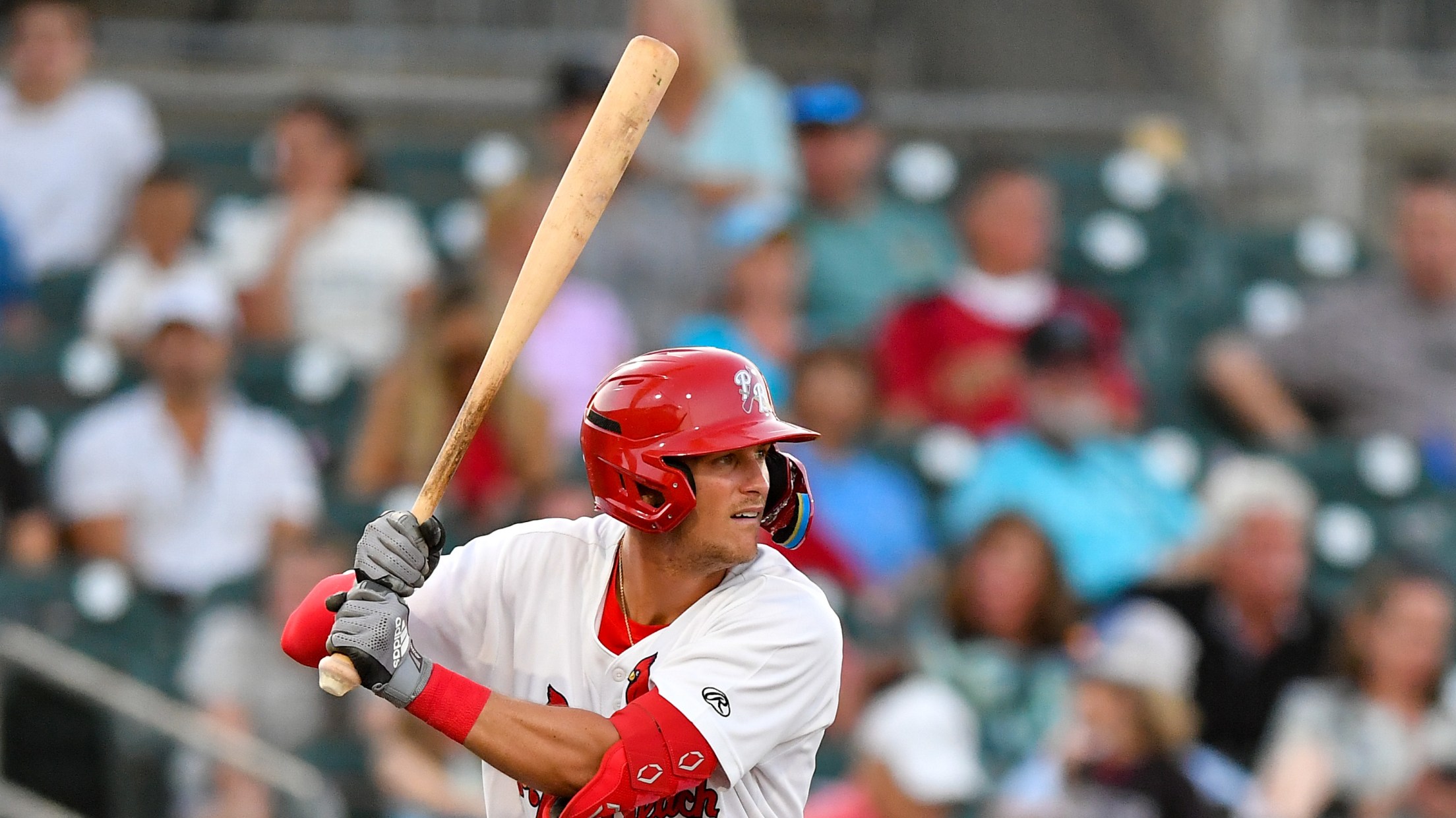 The Palm Beach Cardinals clinched a series win against the Daytona Tortugas in a sloppy 13-5 win. Pitching for the Cardinals performed well but had little support from the defense behind them. Brycen Mautz started the game, but only went four innings. In those four innings, the southpaw allowed four
The Palm Beach Cardinals clinched a series win against the Daytona Tortugas in a sloppy 13-5 win.
Pitching for the Cardinals performed well but had little support from the defense behind them. Brycen Mautz started the game, but only went four innings. In those four innings, the southpaw allowed four runs, three unearned, with three strikeouts and three walks to go along with them. The first man out of the bullpen was Chris Gerard. The Virginia Tech product tossed two and two thirds scoreless innings and has still not allowed a run this season. Then, Michael Brettell came in and pitched an inning and a third. The righty allowed no runs on one hit and struck out one batter. Jack Lynch finished the game, throwing one inning. The lefty allowed an unearned run on one hit, one walk, and two errors.
The defense struggled for most of the game. Lizandro Espinoza had three throwing errors in the game. Alex Iadisernia and Brody Moore also each had a throwing error, while Adanson Cruz had a fielding error.
The offense for Palm Beach caught fire in the middle of the game, scoring 13 runs over a three-inning span. Alex iadisernia started the scoring with a leadoff homer in the fourth inning. The New Jersey native tacked on one more hit, working his magic on a bunt, that forced an error to score a run. Michael Curialle had two hits and a walk, and scored all three times he reached base. Leonardo Bernal walked three times and also scored each time he reached base. R.J. Yeager had two hits, including a grand slam off the foul pole. Brody Moore recorded a hit to go along with three walks, as well as having an RBI and a run scored. Lizandro Espinoza made up for his defensive miscues with a bases clearing triple and an RBI fielder's choice to account for four RBIs.
The Palm Beach Cardinals will look to build off this win against the Daytona Tortugas on May 7th at 12:00 pm.
No hits through three innings... no problem!

Just put up 13 runs over the next three innings, capped off by an @rj_yeag1 Grand Slam! pic.twitter.com/paFIqZJobG

— Palm Beach Cardinals (@GoPBCardinals) May 6, 2023