Palm Beach Extends Win Streak to 5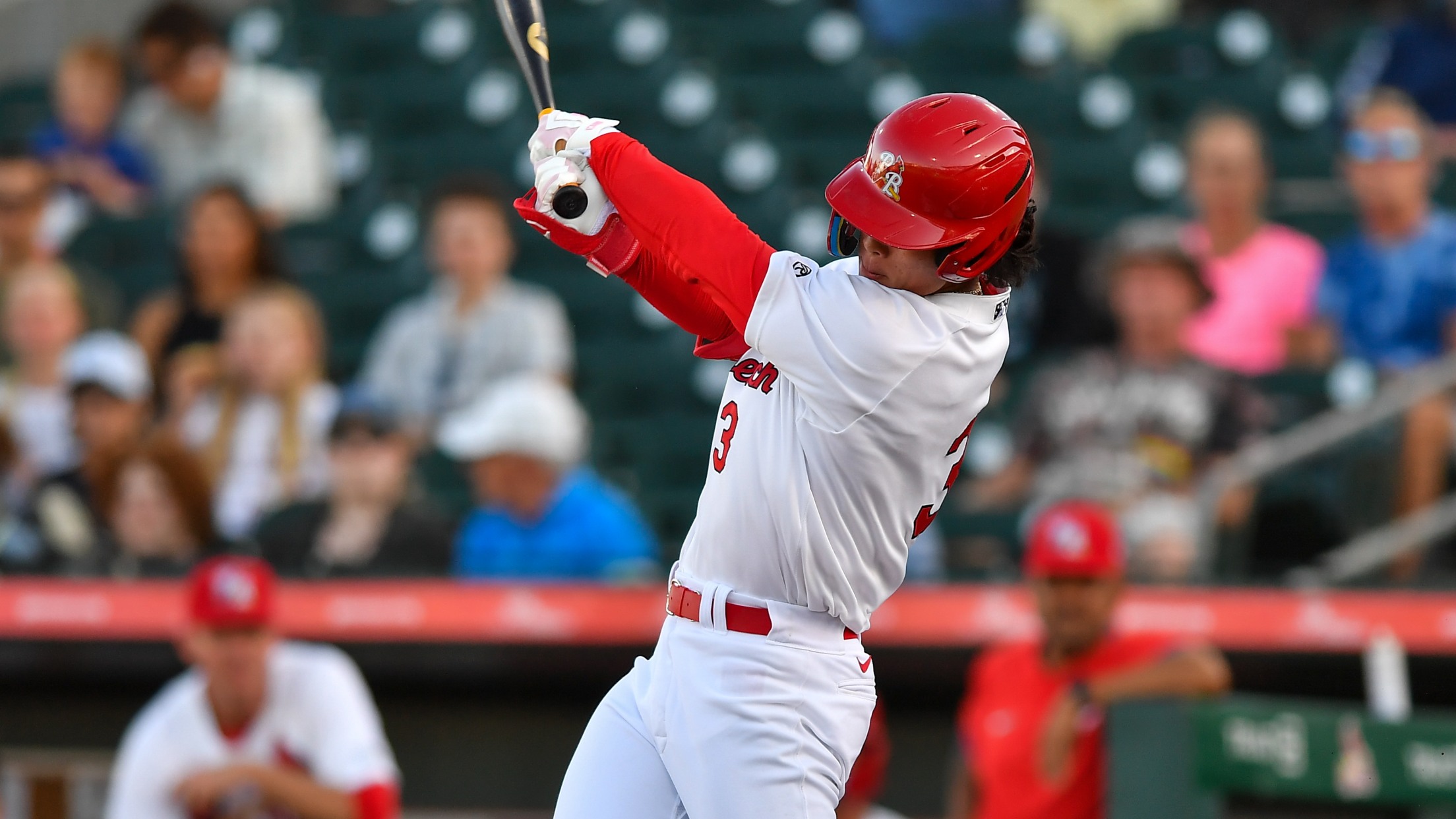 The Palm Beach Cardinals won their fifth straight game, after starting the season 1-4. They beat the Dunedin Blue Jays 4-3 to start their six-game series at home. The pitching performed well, doing a good job keeping Dunedin off the bases and off the scoreboard. Joseph King started the game
The Palm Beach Cardinals won their fifth straight game, after starting the season 1-4. They beat the Dunedin Blue Jays 4-3 to start their six-game series at home.
The pitching performed well, doing a good job keeping Dunedin off the bases and off the scoreboard. Joseph King started the game well but ran into trouble in his last inning pitched. The 22-year-old allowed all three runs on three of the five hits he allowed during a fourth inning Dunedin rally. Aside from that, the righty struck out three and forced a lot of weak contact in his four-inning outing. Cade Winquest came in first out of the bullpen, allowing no runs and one hit over three innings pitched. The Texan narrowly avoided disaster in the seventh inning. He loaded the bases on a walk, hit by pitch, and an error, but worked his way out of trouble by striking out the next three batters. Edwin Nunez worked a two inning save, only allowing one base runner and striking out two batters.
The fielding also looked impressive against Dunedin. Aside from the two errors, they also turned two double plays, and backed up the pitching by not allowing any runs off the errors. Won-Bin Cho also got an outfield assist throwing out a runner at second base.
The offense was firing on all cylinders throughout the game, having six extra-base hits on twelve total hits. Won-Bin Cho launched his first home run of the season, and Alex Iadisernia later hit his first career home run. The reigning Florida State League Player of the Week Michael Curialle continued his hot streak, going 2-2 with two doubles, a walk, a hit by pitch, one run, and one RBI. R.J. Yeager also continued to hit well coming off a solid series in Daytona, going 3-4 with a double and an RBI. Trejyn Fletcher had a great day at the plate, with three singles on the day.
On top of his home run, Won-Bin Cho continued to impress on the basepaths. He got thrown out trying to score on a shallow flyout, but later made up for this by stealing second base, his sixth of the season, and scored immediately following that.
The Palm Beach Cardinals will look to extend their win streak April 19th against the Dunedin Blue jays, in a 6:30 pm showdown. Gates will open at 5:30 pm. Tickets can be found here.
Legendary bat flip for Won-Bin Cho on his first homer of the season!

🚀 106.2 mph
📏 391
📐 27 Degree Launch Angle pic.twitter.com/mEICt3aioW

— Palm Beach Cardinals (@GoPBCardinals) April 18, 2023
For the first time in his professional career, Alex Iadisernia takes a trip around the bases! pic.twitter.com/6PFvCQXbfB

— Palm Beach Cardinals (@GoPBCardinals) April 18, 2023