Palm Beach Suffers First Loss of the Season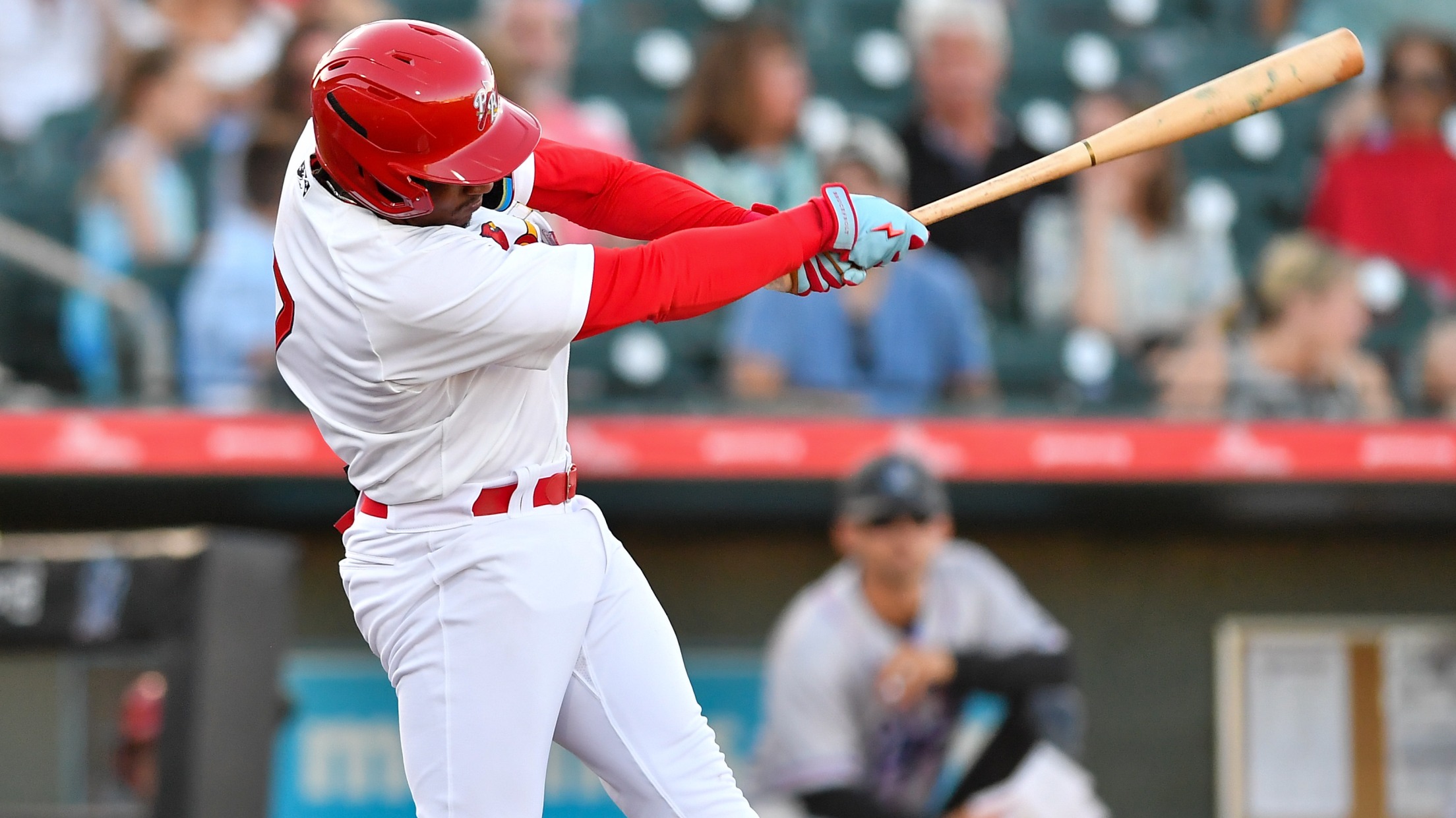 The Palm Beach Cardinals recorded their first loss of the season, as the Jupiter Hammerheads held them scoreless in a 2-0 ballgame. The pitching performed well despite the loss, led by Max Rajcic in his professional debut. The NO. 19 Cardinals prospect wasted no time getting his first career strikeout
The Palm Beach Cardinals recorded their first loss of the season, as the Jupiter Hammerheads held them scoreless in a 2-0 ballgame.
The pitching performed well despite the loss, led by Max Rajcic in his professional debut. The NO. 19 Cardinals prospect wasted no time getting his first career strikeout against the first batter he faced. Rajcic recorded all seven of the Cardinals strikeouts, and only allowed one run on a Harrison Spohn homer. The bullpen also impressed, with Chris Gerard throwing a scoreless inning before Hunter Hayes allowed one more run over the last three innings.
The offense slowed down after it's seven run outing in the season opener. Darlin Moquete did continue to be a bright spot in the lineup, recording two more hits, including a double, in the eighth spot of the lineup. Paul DeJong continued to struggle in his rehab assignment, striking out two more times in a hitless outing.
Palm Beach will look to get back on track tomorrow night. There will be an Easter Celebration including an on-field candy scramble and an appearance by the Easter Bunny at Roger Dean Chevrolet Stadium on April 8th. The game starts at 6 pm, but the festivities start at 5:30 pm. Tickets can be found here.