Palm Beach Takes Series in Exciting Finish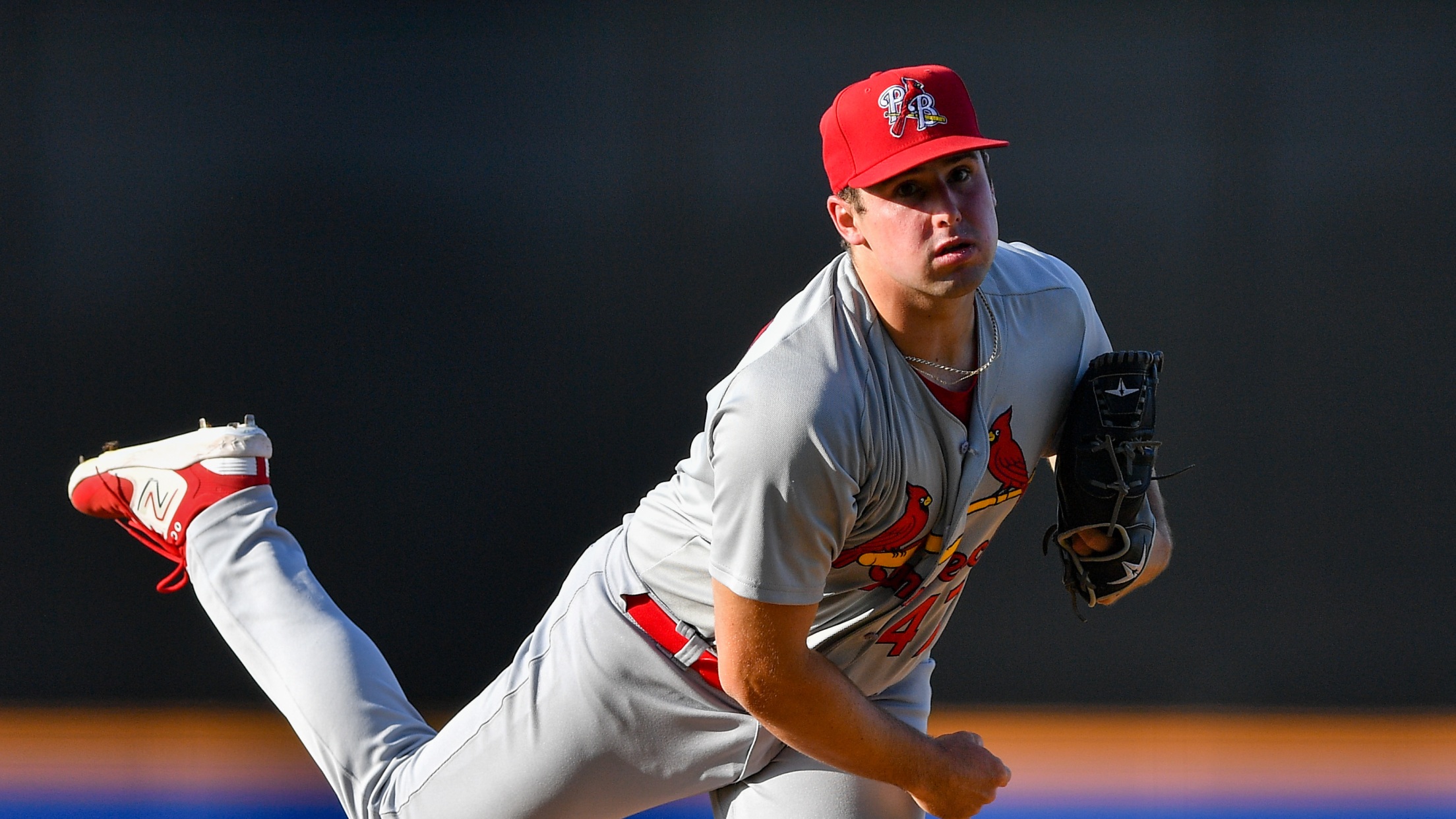 The Palm Beach Cardinals took their series against the Daytona Tortugas after winning the final game 8-7. The bullpen for Palm Beach nearly blew the game after an outstanding start. Max Rajcic was nearly perfect in his six innings of work, only allowing one baserunner on a hit by pitch
The Palm Beach Cardinals took their series against the Daytona Tortugas after winning the final game 8-7.
The bullpen for Palm Beach nearly blew the game after an outstanding start. Max Rajcic was nearly perfect in his six innings of work, only allowing one baserunner on a hit by pitch in the sixth inning. The Californian struck out five batters and was very efficient, only throwing 69 pitches on the day. The righty's day was cut short after his offense put up seven runs in a long bottom half of the sixth. Manager Gary Kendall decided to turn to the bullpen afterwards, first with Joseph King. The UC Berkely product allowed the first hit of the game but did not allow any runs in his first inning of work. Then, King allowed three runs in two thirds of an inng before Chandler Arnold was called out of the bullpen. The Texan allowed two unearned runs on a Brandon Hernandez error and did not register an out before his day ended. Tanner Jacobson came in to record the final out of the inning with a strikeout. Finally, Edwin Nunez got the save. The Venezuelan allowed a two-run homer and a double but would ultimately leave the tying run on third to end the game. Altogether, the bullpen was handed a no-hitter and an eight-run lead before the struggles began, and the team was lucky their lead didn't completely vanish.
The offense was consistently on base but struggled to produce with runners in scoring position. As a team, the Cardinals worked ten walks with Joshua Baez and Brandon Hernandez each having two. Won-Bin Cho was the only Palm Beach hitter without a walk, but the Korean did have his third three hit game of the series. Chris Rotondo had two hits and an RBI to go along with his two runs scored. The final Palm Beach batter with a multi-hit game is Lizandro Espinoza who had three hits, including a huge three RBI double in the sixth inning. Adanson Cruz is the only other player with multiple RBIs, having two on one hit and one walk. In the end, each batter reached base safely multiple times, but the team only went 3-18 with runners in scoring position. The team also left 13 men on base to go along with that.
The Palm Beach Cardinals will be back in action on June 6th at 6:30 pm to face the Jupiter Hammerheads. This Duel of the Dean could have postseason ramifications, as the two teams are in a close race for first place going into the series.
No. 17 @Cardinals prospect Max Rajcic carries a perfecto into the 6th as he lowers his @GoPBCardinals ERA to 1.77:
6 IP
0 H
0 R
0 BB
1 HBP
5 K pic.twitter.com/utIuCrOzyx

— Minor League Baseball (@MiLB) June 4, 2023