Pitching Dominates in a Palm Beach Win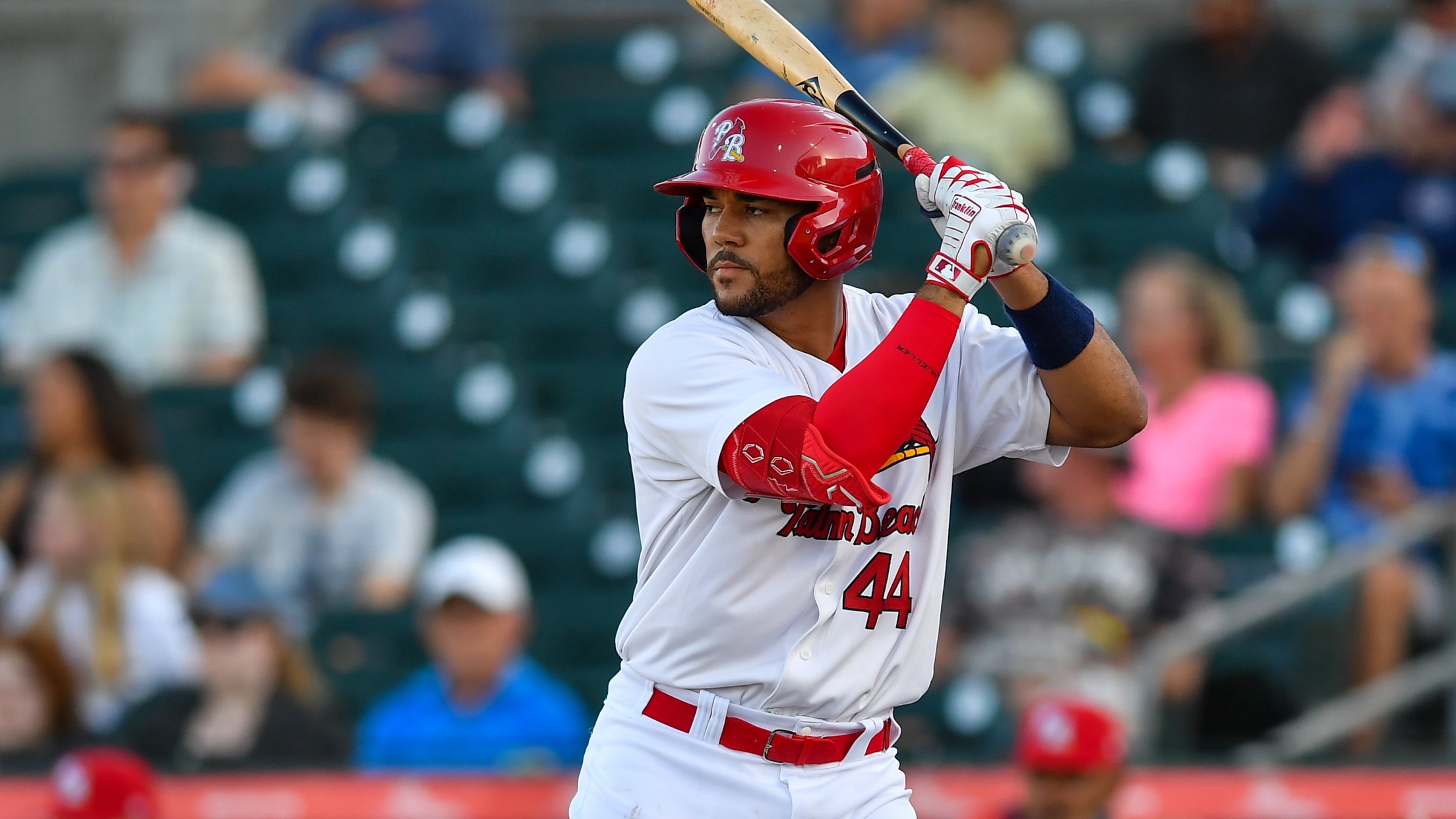 The Palm Beach Cardinals started their weekend off with a 5-0 win against the Dunedin Blue Jays. The pitching staff dominated the Dunedin hitters, holding them to no runs and only three hits. Starter Hancel Rincon threw seven stellar innings. The Dominican righty allowed only two hits and struck out
The Palm Beach Cardinals started their weekend off with a 5-0 win against the Dunedin Blue Jays.
The pitching staff dominated the Dunedin hitters, holding them to no runs and only three hits. Starter Hancel Rincon threw seven stellar innings. The Dominican righty allowed only two hits and struck out four batters. Then, Michael Brettell tossed a scoreless inning allowing one baserunner on a hit and striking out one. The final pitcher was Roy Garcia. The righty made quick work walking a batter before forcing a double play and lineout. That walk was the only walk allowed by Palm Beach in the game.
The defense did well supporting the pitchers throughout the game. Lizandro Espinoza made an early error but made up for it by finding himself in the middle of two double plays, as well as turning an unassisted double play.
The offense woke up from its multi-game slump, recording 12 hits in the contest. Leonardo Bernal had an outstanding day at the plate, going 4-4, with a homerun. The 19-year-old also had the only stolen base of the game. Darlin Moquete also had a perfect game at the plate, going 3-3 with a walk and ending the game a homerun shy of the cycle. Also having impressive days at the plate were Michael Curialle and R.J. Yeager. Curialle continued to find success in the batter's box, having two hits, bringing his average on the season up to .391 in 46 at bats. Yeager had a double in a 1-2 performance with two walks.
The Palm Beach Cardinals will look to win a second consecutive series at 12 pm on April 23rd, in the series finale with the Dunedin Blue Jays. With Saturday night's win, the Cardinals cannot lose this series, with the worst possible outcome being a 3-3 split.
Leonardo Bernal put on a show tonight, going 4-4 with a stolen base and this homerun blast! pic.twitter.com/MIsQMJBwVL

— Palm Beach Cardinals (@GoPBCardinals) April 23, 2023