The Cardinals Walk-It-Off in the 11th Inning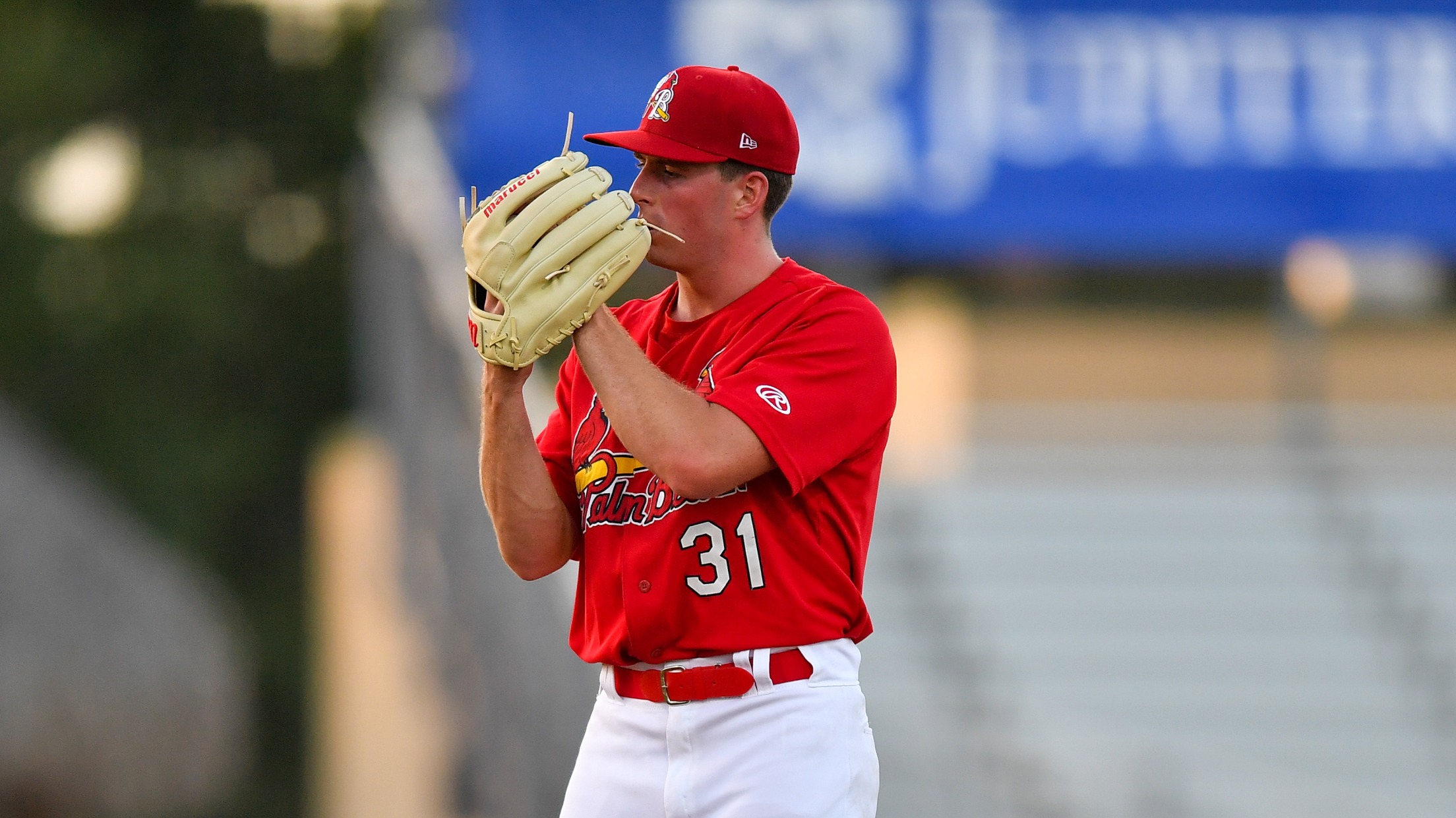 The Palm Beach Cardinals walked-off the Dunedin Blue Jays in an 11-inning game, winning with a final a score of 2-1. Starting pitching continued to be the strong point of the team, as Pete Hansen tossed six scoreless innings. The southpaw only allowed three baserunners, two walks in the first
The Palm Beach Cardinals walked-off the Dunedin Blue Jays in an 11-inning game, winning with a final a score of 2-1.
Starting pitching continued to be the strong point of the team, as Pete Hansen tossed six scoreless innings. The southpaw only allowed three baserunners, two walks in the first inning and one hit the rest of the game. The Texas product had seven strikeouts on the day and was untouchable for most of the day. Angel Cuenca pitched two scoreless innings in relief, only allowing one baserunner on a walk. Chandler Arnold came in for the ninth inning, but walked the bases loaded with two outs, and was replaced with Tanner Jacobson. The righty got the final out of the ninth and allowed the courtesy runner to score in the tenth inning. Victor Villanueva was the final Cardinal pitcher of the game, throwing a scoreless inning to set up a walk-off win.
The offense continued its struggles, only managing seven hits and no walks. The only runners that managed to get into scoring position with less than two outs were the extra-innings baserunners. Alex Iadisernia was the hero, recording two hits including a bunt single that set up the game ending error. Michael Curialle recorded a hit and scored a run, bouncing back from an 0-3 performance in his previous game. Other players to record a hit include R.J. Yeager with an RBI single, as well as Leonardo Bernal, Joshua Baez, and Darlin Moquete.
The team was inconsistent on the basepaths, managing two stolen bases to go along with some costly mistakes. Alex Iadisernia and Joshua Baez each had a two out steal of second base in the contest. Leonardo Bernal created an out on a hit-and-run, where he did not get back to first base on a pop out. Then, Darlin Moquete got thrown out trying to get to third base on a single after he slid into second base.
The Palm Beach Cardinals will look to keep this momentum going for a 6 pm game on April 22nd. It will be Scout Night at Roger Dean Chevrolet Stadium, as well as Kids Club, with post-game kids run the bases. Tickets can be found here.