The Palm Beach Cardinals Offense Continues to Struggle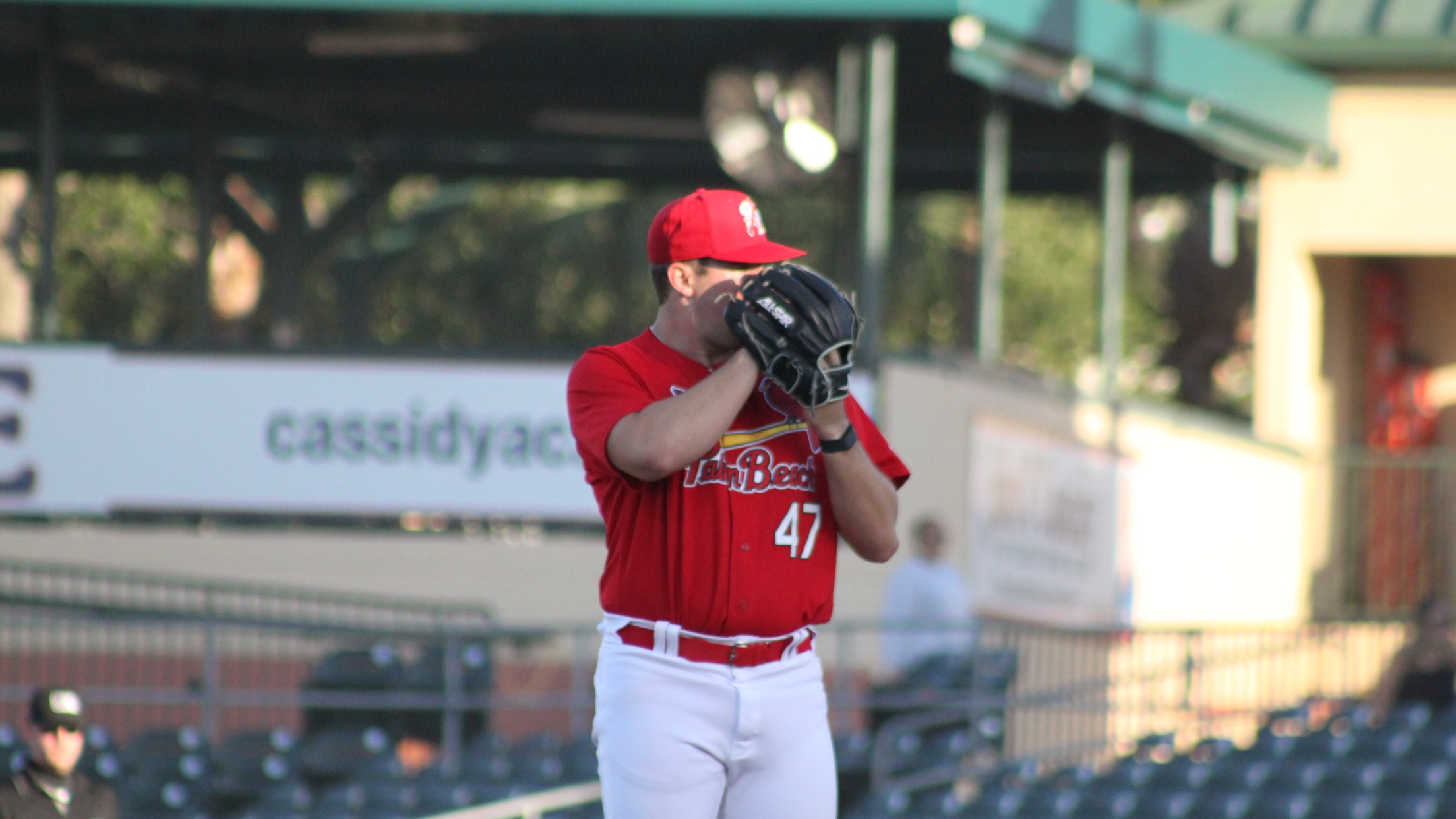 The Palm Beach Cardinals failed to score a run for the second consecutive game, in a 2-0 loss to the Dunedin Blue Jays. Max Rajcic had a stellar performance on the mound, allowing no runs and only two hits over six innings pitched. The Californian righty was very deceitful, managing
The Palm Beach Cardinals failed to score a run for the second consecutive game, in a 2-0 loss to the Dunedin Blue Jays.
Max Rajcic had a stellar performance on the mound, allowing no runs and only two hits over six innings pitched. The Californian righty was very deceitful, managing six of his seven strikeouts to be looking. He left the game after only throwing 69 pitches on the day. Replacing Rajcic was Hunter Hayes. The University of the Pacific product allowed both runs in his three innings pitched. The righty struggled in his first inning of work, but settled in, only allowing one baserunner over his last two innings.
Palm Beach also struggled defensively throughout the game. They combined for two errors during the game. They also struggled defending the bunt, allowing a bunt hit and barely getting the out on other bunt attempts. The team also allowed a steal of home, when the Blue Jays took advantage of a soft throw back to the pitcher in the seventh inning.
The offense struggled mightily in the losing effort, extending a scoreless inning stretch to 19 innings. As a team, Palm Beach only managed four hits, and had no other batters reach base. At no point in the game did the Cardinals have multiple runners on, or even reach base in the same inning. On top of this, the reigning Florida State League player of the week, Michael Curialle, had his 11 game on-base streak come to an end, as he struck out in all three of his at bats.
The Palm Beach Cardinals will look to get their offense rolling again at 11:00 am on April 21st. Roger Dean Chevrolet Stadium will be hosting its first Education Day during the game. The stadium will be full of fun and educational activities for children. Tickets can be found here.