The Palm Beach Cardinals Offense Stalls in Loss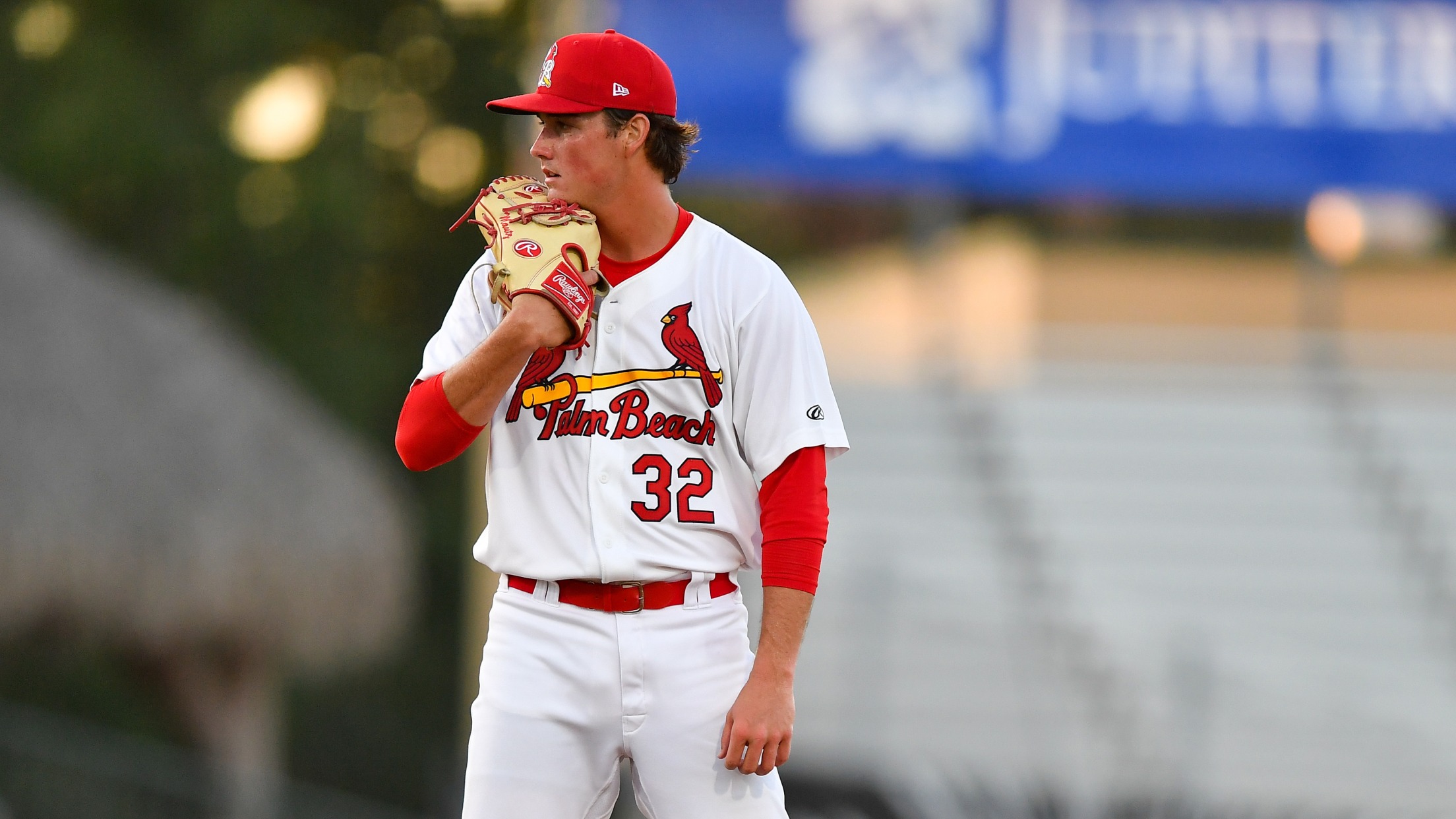 The Palm Beach Cardinals win streak ends at five straight, as they lost to the Dunedin Blue Jays 1-0. Both teams pitched extraordinarily well in the matchup, as the starters combined to allow two baserunners over 11 innings pitched. Brycen Mautz was perfect in his outing, striking out eleven and
The Palm Beach Cardinals win streak ends at five straight, as they lost to the Dunedin Blue Jays 1-0.
Both teams pitched extraordinarily well in the matchup, as the starters combined to allow two baserunners over 11 innings pitched. Brycen Mautz was perfect in his outing, striking out eleven and not allowing a baserunner over six innings pitched. The San Diego product went on his best stretch between the first and third inning, striking out six consecutive batters. The bullpen also performed well, with Michael Bretell allowing one run on one hit during his two-inning outing. He struggled at first, hitting two batters and throwing a wild pitch to set up the only run of the game. The Canadian later settled in, getting in no further trouble. Jack Lynch worked his way in and out of trouble in his one inning pitched. The 22-year-old loaded the bases with two outs, walking two and hitting one batter, before recording the last out.
The defense looked effective behind the mound, recording no errors in the contest. Lizandro Espinoza made a couple of nice stops and throws at shortstop, and R.J. Yeager turned a nice double play at first base on a hard groundball, stepping on the bag and throwing the runner out at second.
The offense did not play well, only managing five baserunners in the game. Michael Curialle continued his hot streak, having one of the two hits for Palm Beach. The UCLA product now has a hit in nine of eleven games this season and has reached base in all eleven games. Leonardo Bernal had the other hit of the day, combined with a walk.
The Palm Beach Cardinals will look to get back on track against Dunedin on April 20th at 6 pm. It will be a Thirsty Thursday at Roger Dean Chevrolet Stadium, with $1, $2, and $3 beer specials. Tickets can be found here.