Conine Homers Twice, Sets Franchise RBI Record in Blue Wahoos Win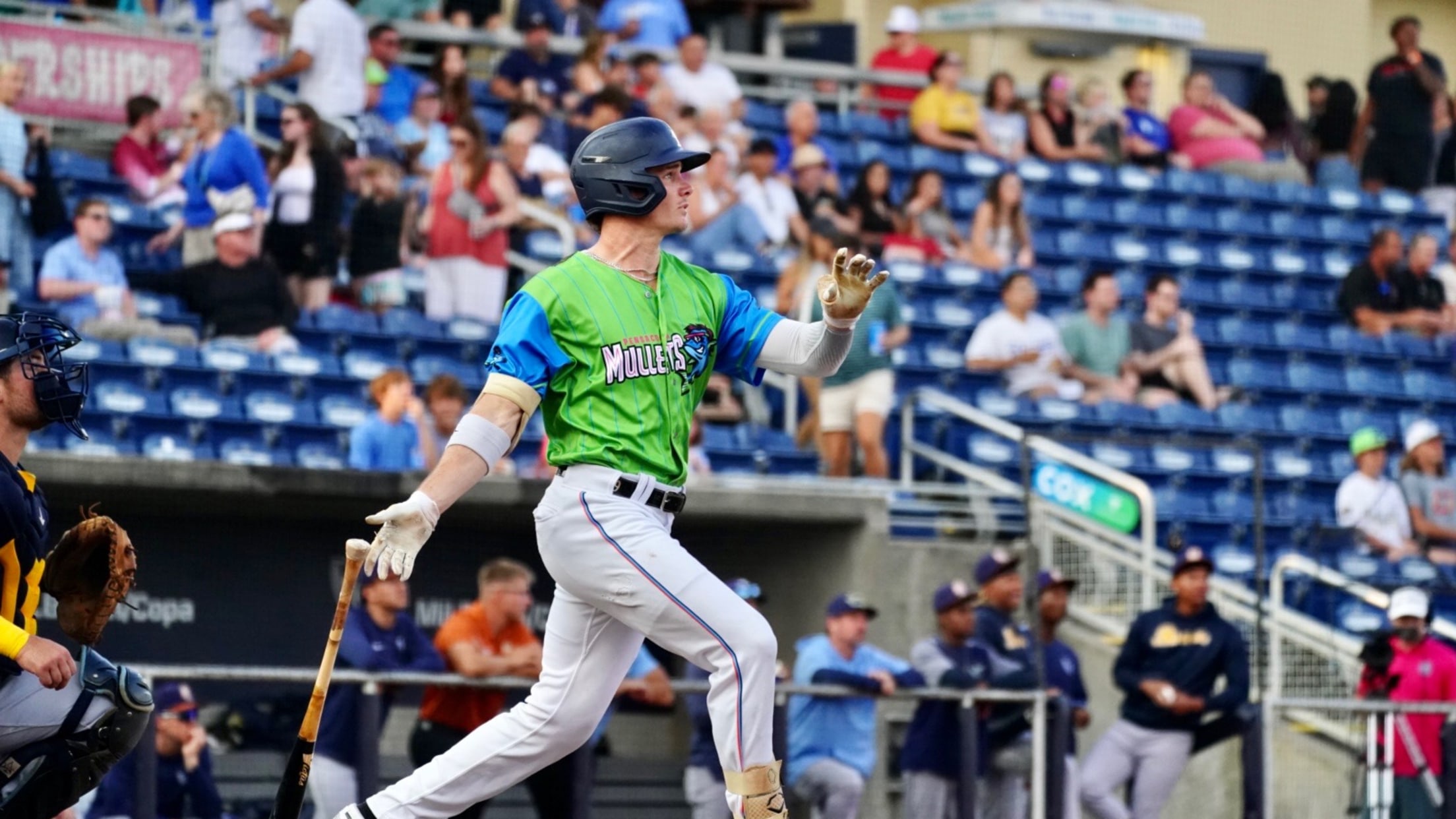 Pensacola, Fla. – Griffin Conine learned the night earlier that he was going to be moved up to second in the Blue Wahoos batting order. "Pretty shocked. I was nervous to be honest," he said. "I haven't hit in the first inning all year. You have to be ready right
Fitterer Shines, but Blue Wahoos Lose Seesaw Battle to Biscuits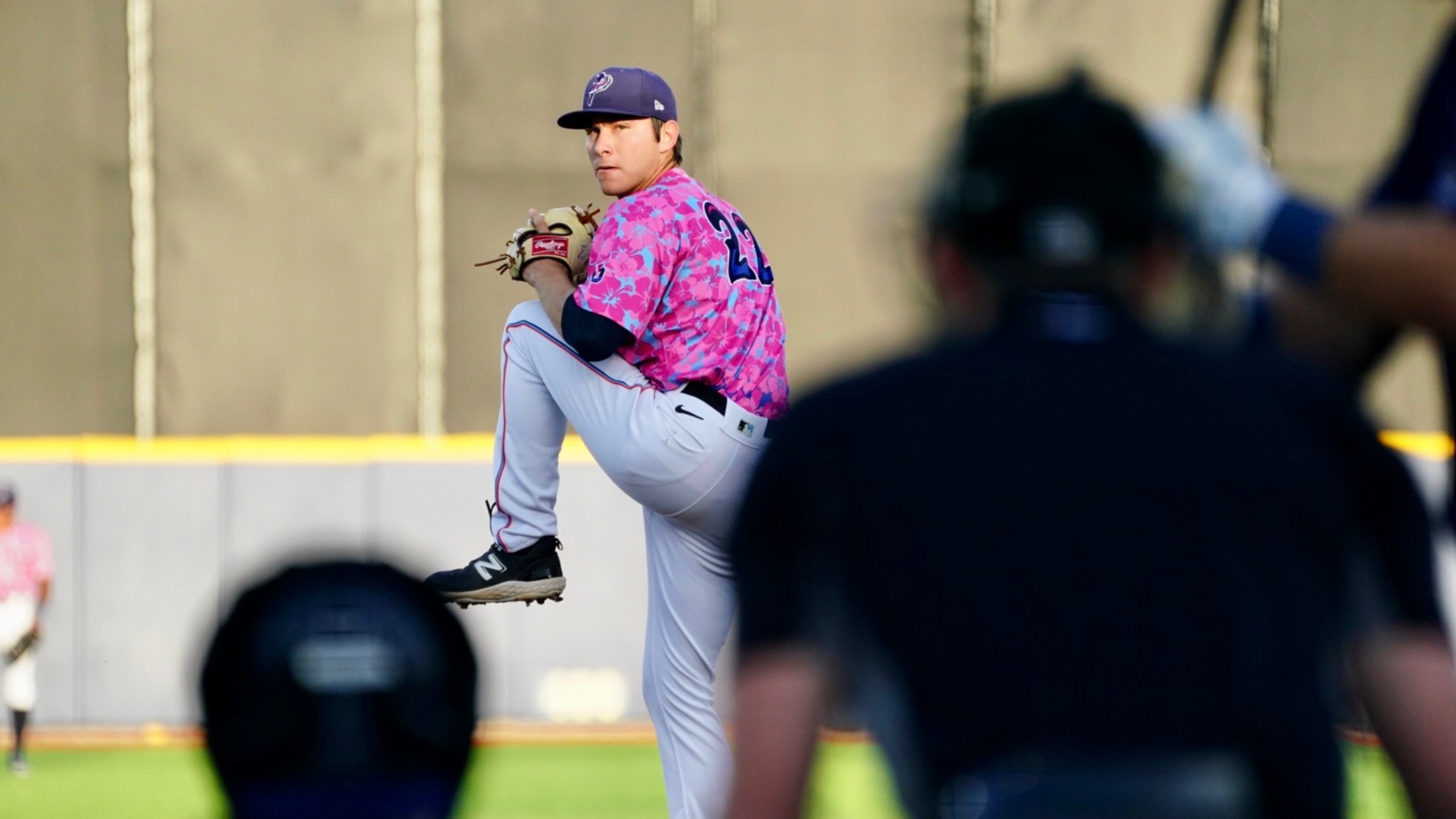 Pensacola, Fla. – Evan Fitterer wove one of his best starts in a season for the Blue Wahoos that he has punctuated with several other qualifiers. But on this night, the bullpen couldn't make it complete. The Montgomery Biscuits rallied in each of the final three innings for an 8-5
Conine Homers, Reynolds Closes as Blue Wahoos Beat Biscuits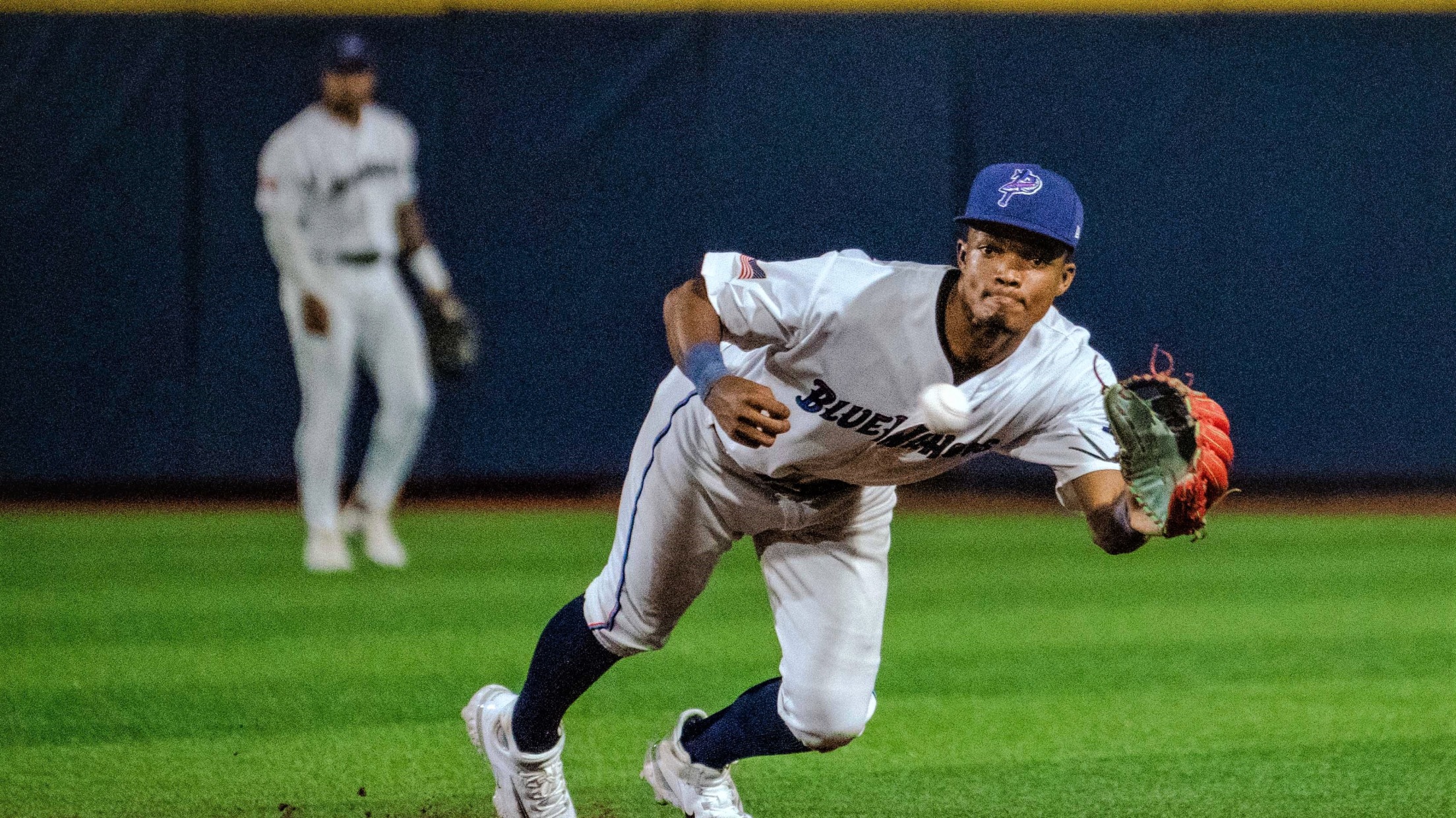 Pensacola, Fla. – Returning home from a long time away, the Blue Wahoos found the place to their liking. Especially with someone able to lock the doors. Sean Reynolds continued his pressure-embrace as reliever, producing his league-best ninth save, after twice getting out of precarious situations, as the Blue Wahoos
Wahoos Weekly: Back Home With Longest Stay, First-Place Grip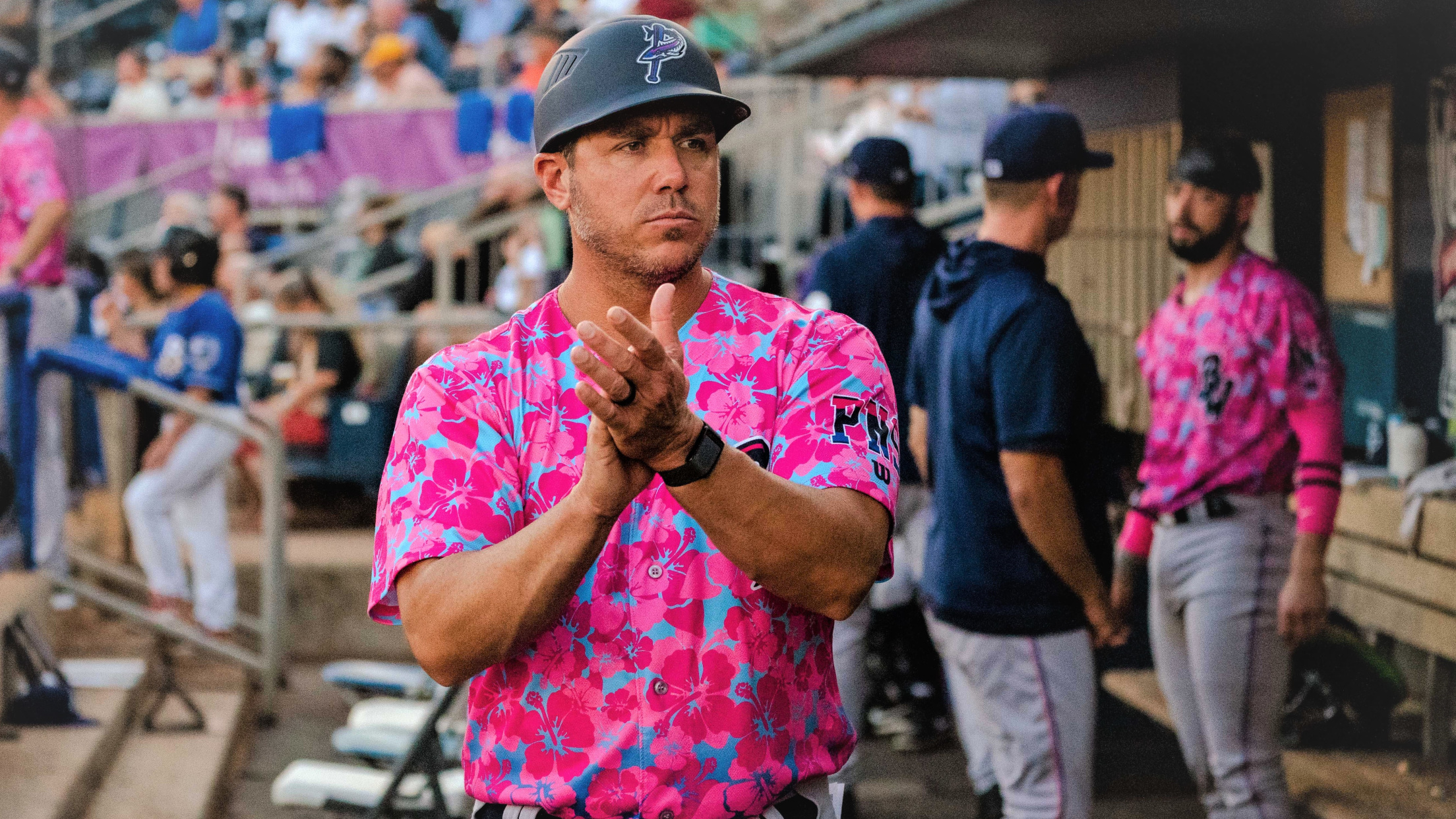 During the Blue Wahoos two weeks on the road, the calendar turned with some significant events. May became June. Schools let out for the summer. Graduation ceremonies were completed. The Memorial Day weekend passed as the annual lead point of summer vacation season. What remained constant, however, was the Blue
Blue Wahoos Fall to Shuckers in Road Trip Finale
Biloxi, Miss. – The Pensacola Blue Wahoos came up just shy in the final game of their 12-game road trip on Sunday evening, falling 6-5 to the Biloxi Shuckers. A five-run seventh, capped by a Jackson Chourio three-run homer, proved to be the difference for the Shuckers as the Blue
Homer-Happy Wahoos Rout Shuckers 11-2
Biloxi, Miss. – The Pensacola Blue Wahoos hit a season-high four homers in a blowout 11-2 win over the Biloxi Shuckers on Saturday night. Patrick Monteverde (W, 6-1) allowed just an unearned run over 5.0 innings to earn his league-leading sixth win, lowering his season ERA to a league-best 2.16
Myers Homers Twice, but Blue Wahoos Fall 10-7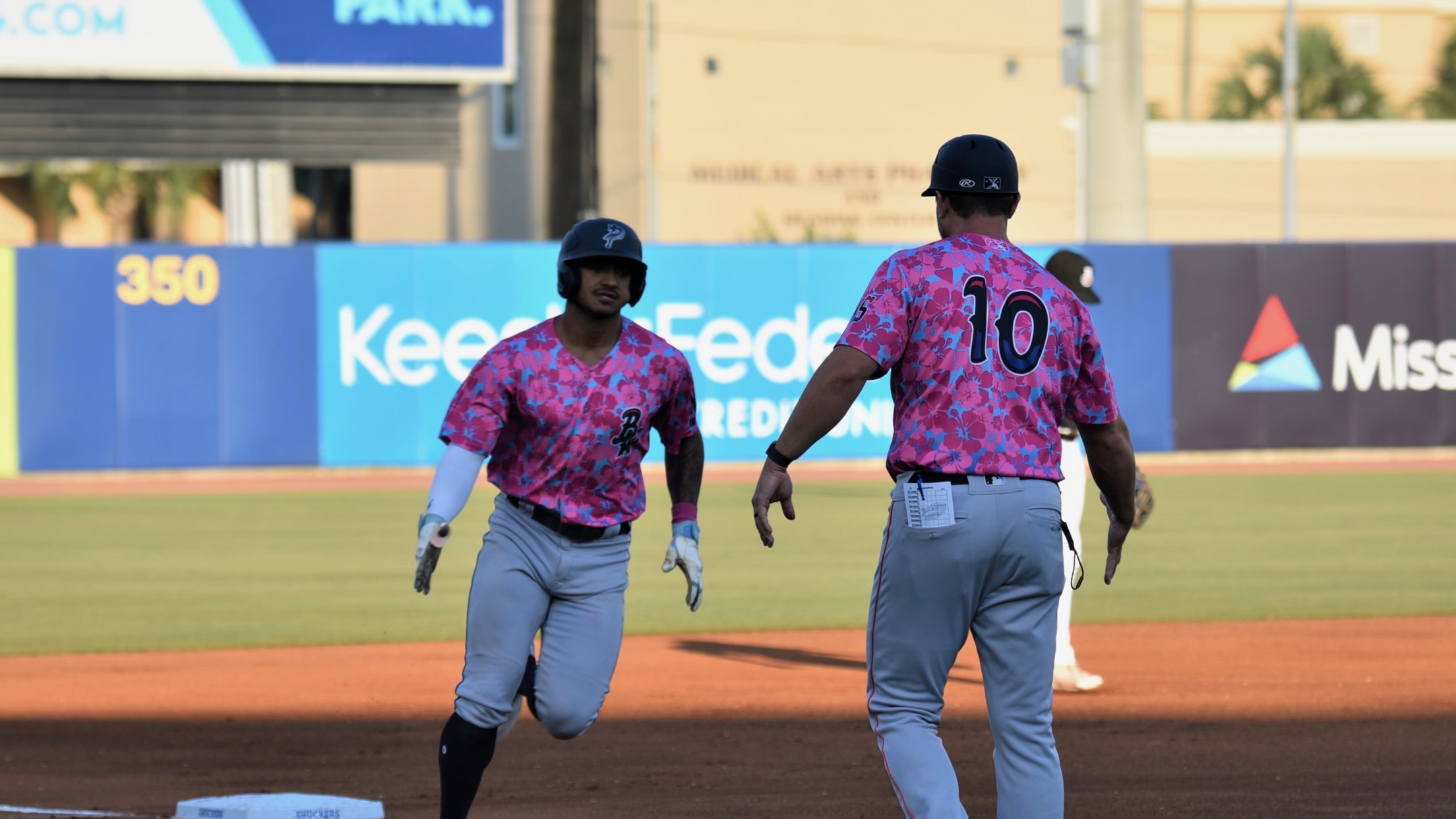 Biloxi, Miss. – Dane Myers continued his hot hitting, homering twice and driving in five in a 3-for-5 night, but the Pensacola Blue Wahoos squandered an early lead in a 10-7 loss to the Biloxi Shuckers on Friday. The game turned in the bottom of the fifth, as Biloxi scored
Blue Wahoos Rally Late Once Again for Dramatic 8-6 Win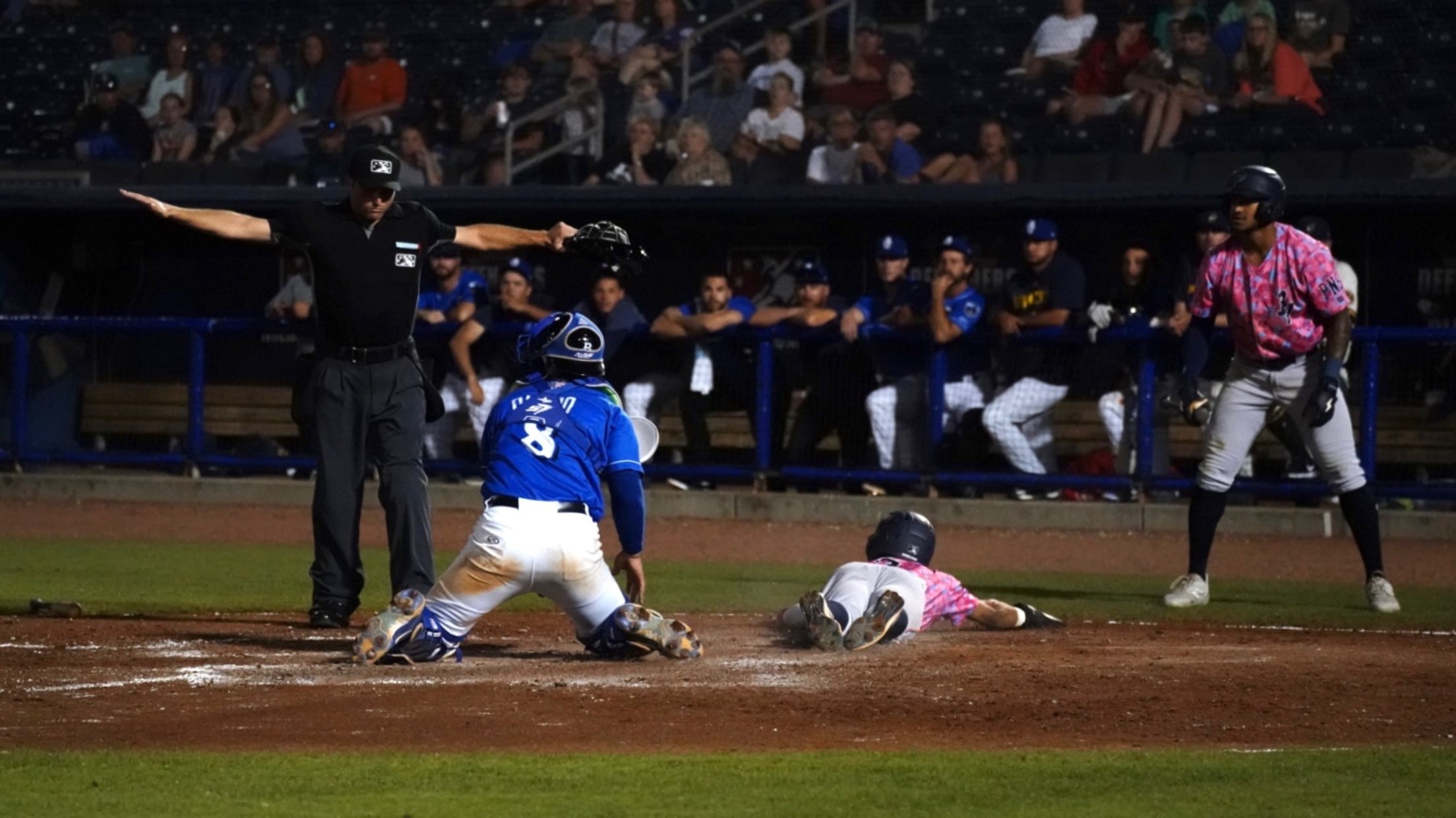 Biloxi, Miss. – For the second night in a row, the Pensacola Blue Wahoos overcame a late deficit to beat the Biloxi Shuckers on Thursday. Trailing three different times, the Blue Wahoos scored eight runs in the final four innings on their way to a thrilling 8-6 win. After tying
Blue Wahoos Reviving Fred Waters' Special Legacy With Youth Baseball Event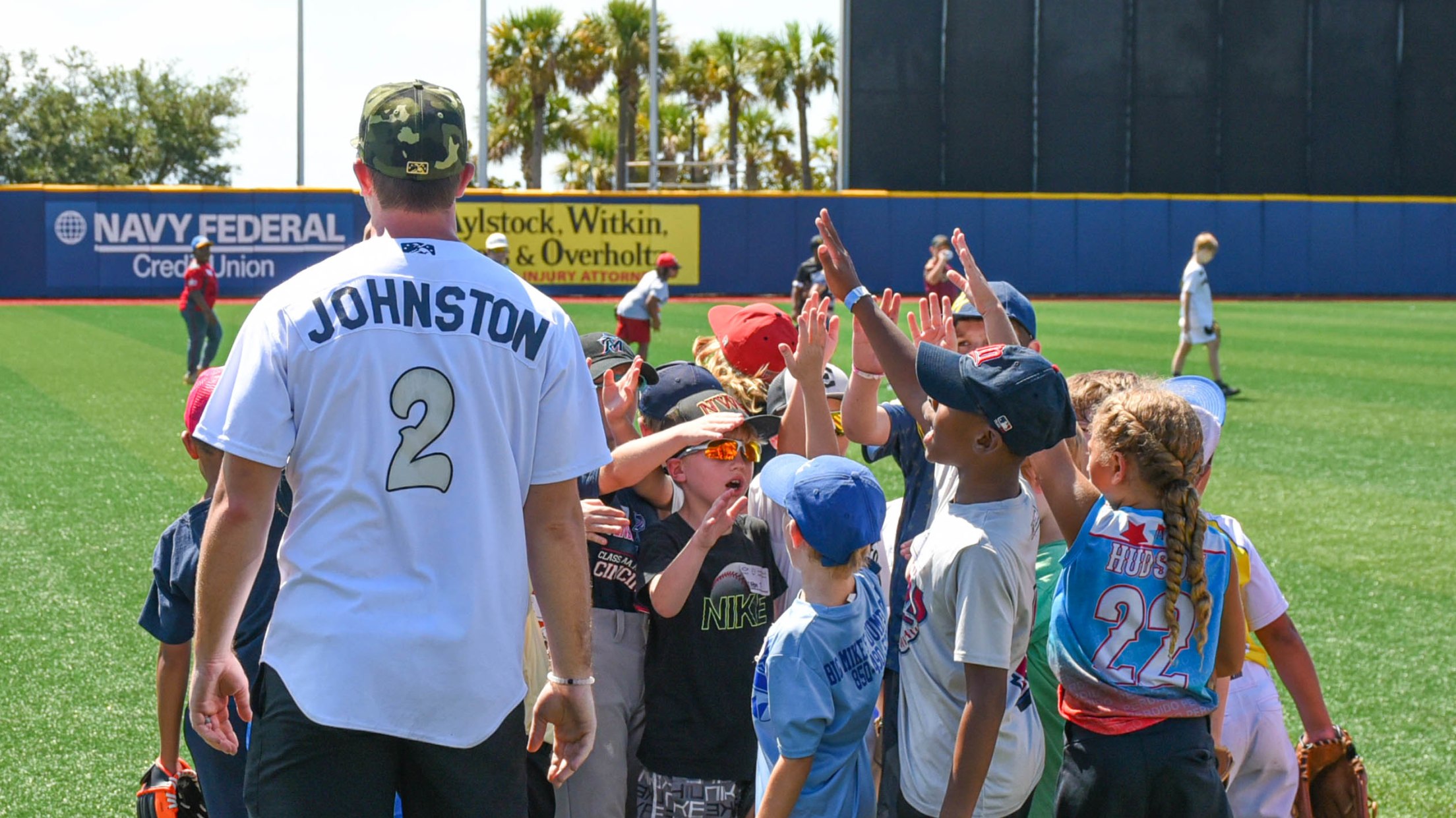 While president of Baptist Hospital, Quint Studer attended a special banquet nearly 25 years ago at the Pensacola Bay Center as part of the Fred Waters Youth Baseball Clinic. In town was baseball royalty. A collection of Pensacola natives in professional baseball, joined with other Major League Baseball star players
Late Homers Lift Blue Wahoos to 4-3 Win
Biloxi, Miss. – The Pensacola Blue Wahoos got back in the win column on Wednesday night, beating the Biloxi Shuckers 4-3 thanks to some late heroics. Trailing 4-3 in the eighth, Will Banfield led off the inning with a game-tying homer against Robbie Baker (L, 2-1) and Norel González followed
Sign up for the Fred Waters Baseball Camp!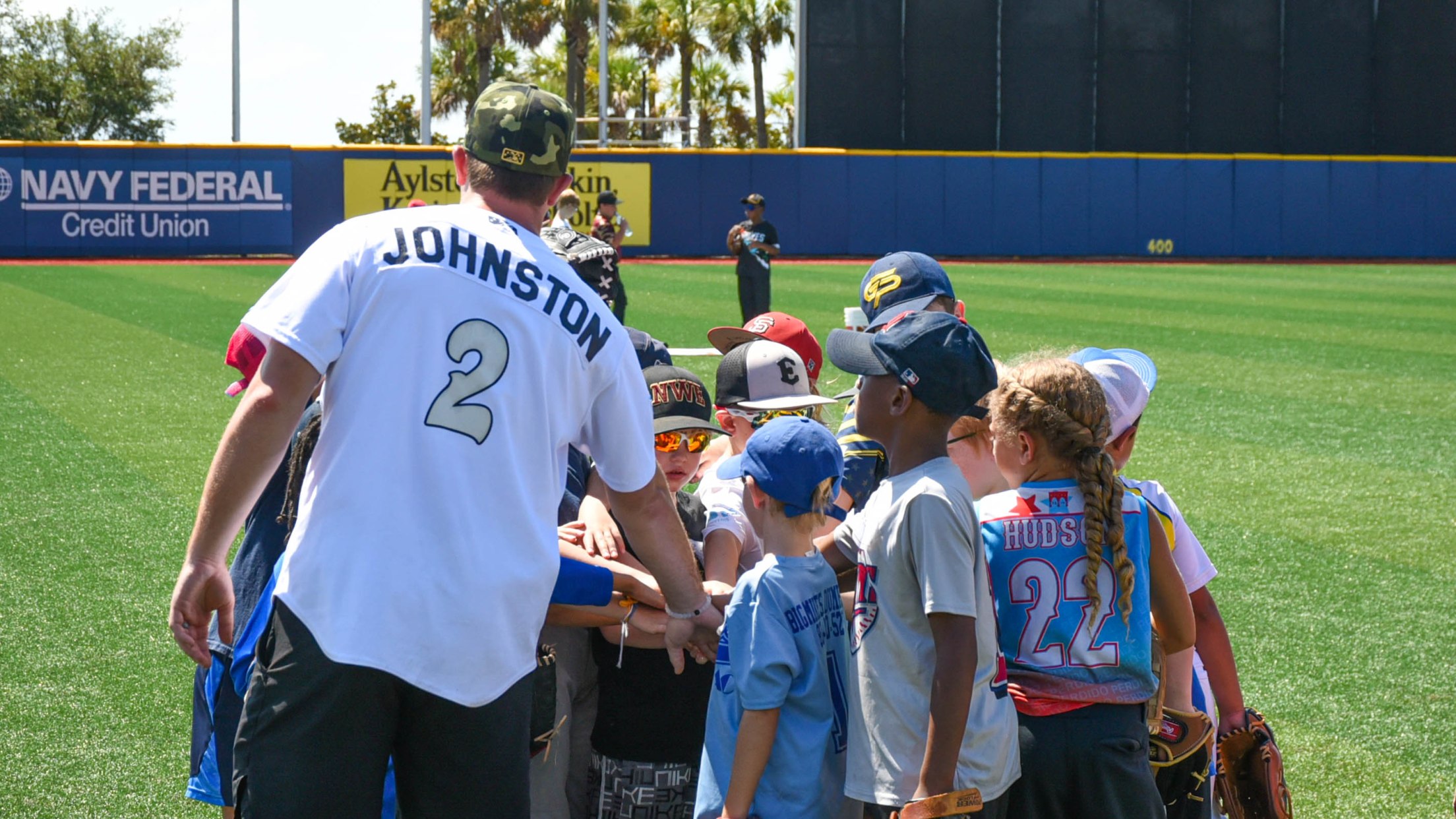 The Fred Waters Youth Baseball Camp is back at Blue Wahoos Stadium as part of MLB's Play Ball Weekend! All participants in this FREE clinic on Saturday, June 10 will receive a complimentary 2023 subscription to MLB.tv and MiLB.tv, discounts on eligible MLB merchandise, and more! Sign up below: 9:00-10:30
Rare Feats, Series Split, Lead Kept, As Blue Wahoos Stay On Road This Week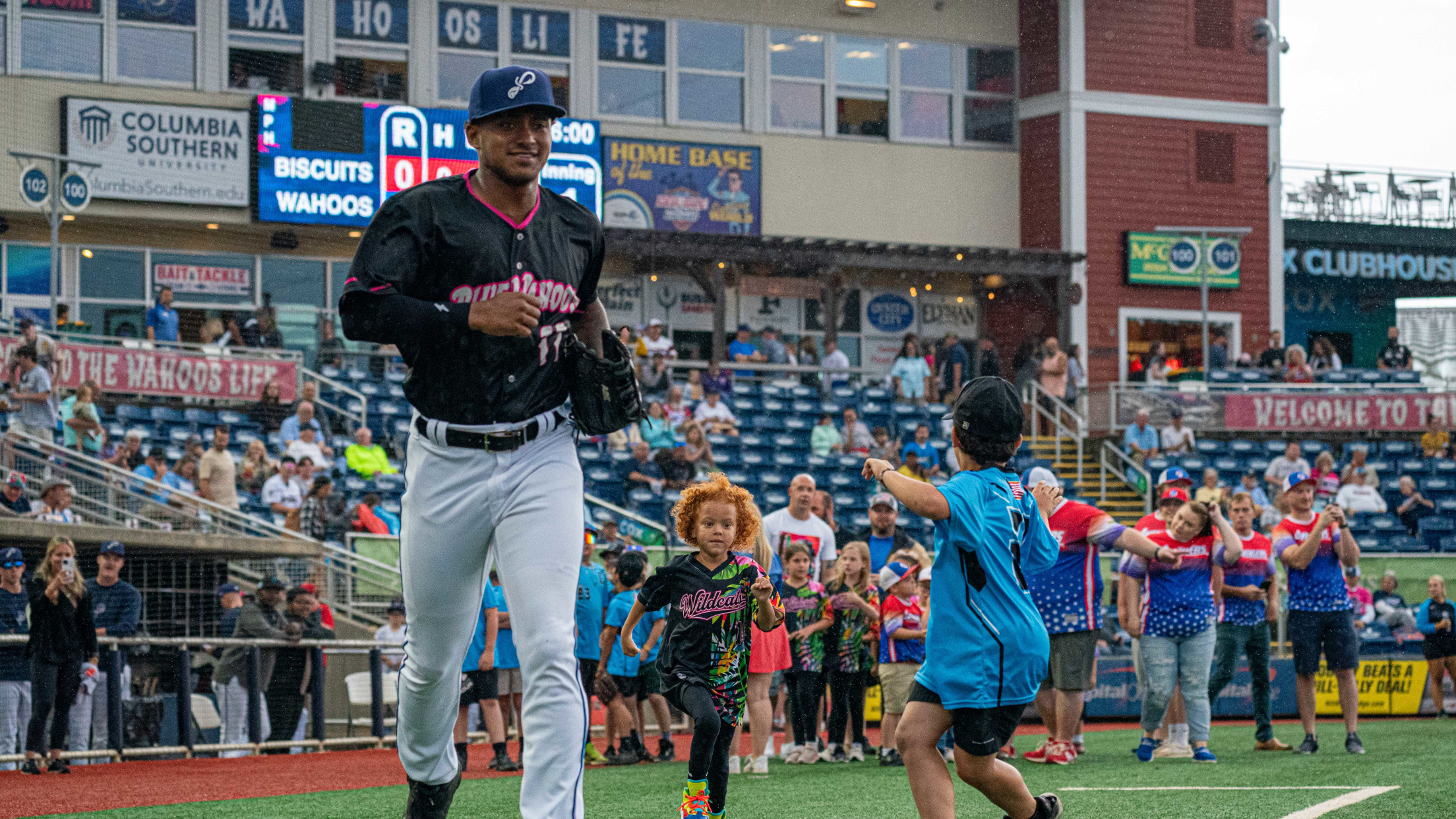 The Blue Wahoos remain on the road this week. And they've maintained their sizeable lead in the Southern League standings. The Blue Wahoos split their six-game series last week against the Mississippi Braves, winning three of the first four games in Pearl, Mississippi, while falling short on a pair of
Blue Wahoos Fall 3-2 to Shuckers in Opener
Biloxi, Miss. – The Pensacola Blue Wahoos dropped their series opener against the Biloxi Shuckers on Tuesday night by a score of 3-2. Biloxi was held scoreless and hitless from the third inning on, but their early run support for Justin Jarvis (W, 5-2) held up. For the second straight
Thrilling Comeback Falls Short as Blue Wahoos Drop Finale
Pearl, Miss. – The Pensacola Blue Wahoos came agonizingly close to completing a dramatic comeback on Sunday night, but fell 6-5 to the Mississippi Braves in their series finale. Trailing 6-3 going into the ninth, the Blue Wahoos rallied back as Nasim Nuñez narrowly missed a game-tying three-run homer, instead
Blue Wahoos Battered by Braves in 10-1 Loss
Pearl, Miss. – The Pensacola Blue Wahoos suffered their most lopsided defeat of the season on Saturday night, falling 10-1 to the Mississippi Braves. After a pregame rain delay, the Blue Wahoos managed just one run on three hits as the Braves rode a six-run fourth to a blowout victory.
Myers Laps the Field in 4-0 Wahoos Win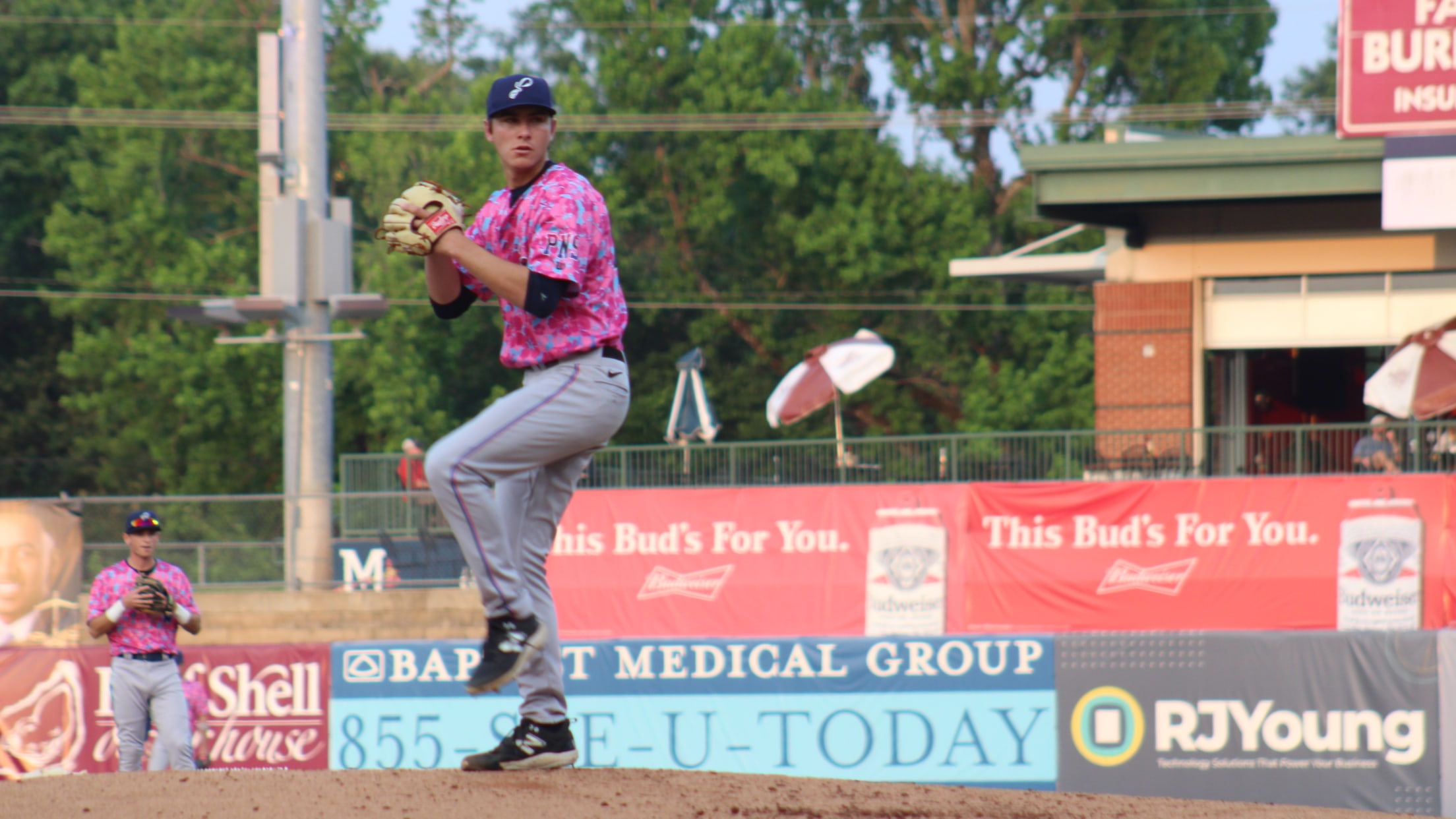 Pearl, Miss. – Dane Myers hit an inside-the-park home run to start off a fun Friday night for the Pensacola Blue Wahoos, who defeated the Mississippi Braves 4-0 for their second win in a row. Myers circled the bases in the first after his sinking liner got past diving Braves
Palacios Leads Pensacola to 6-2 Win over Braves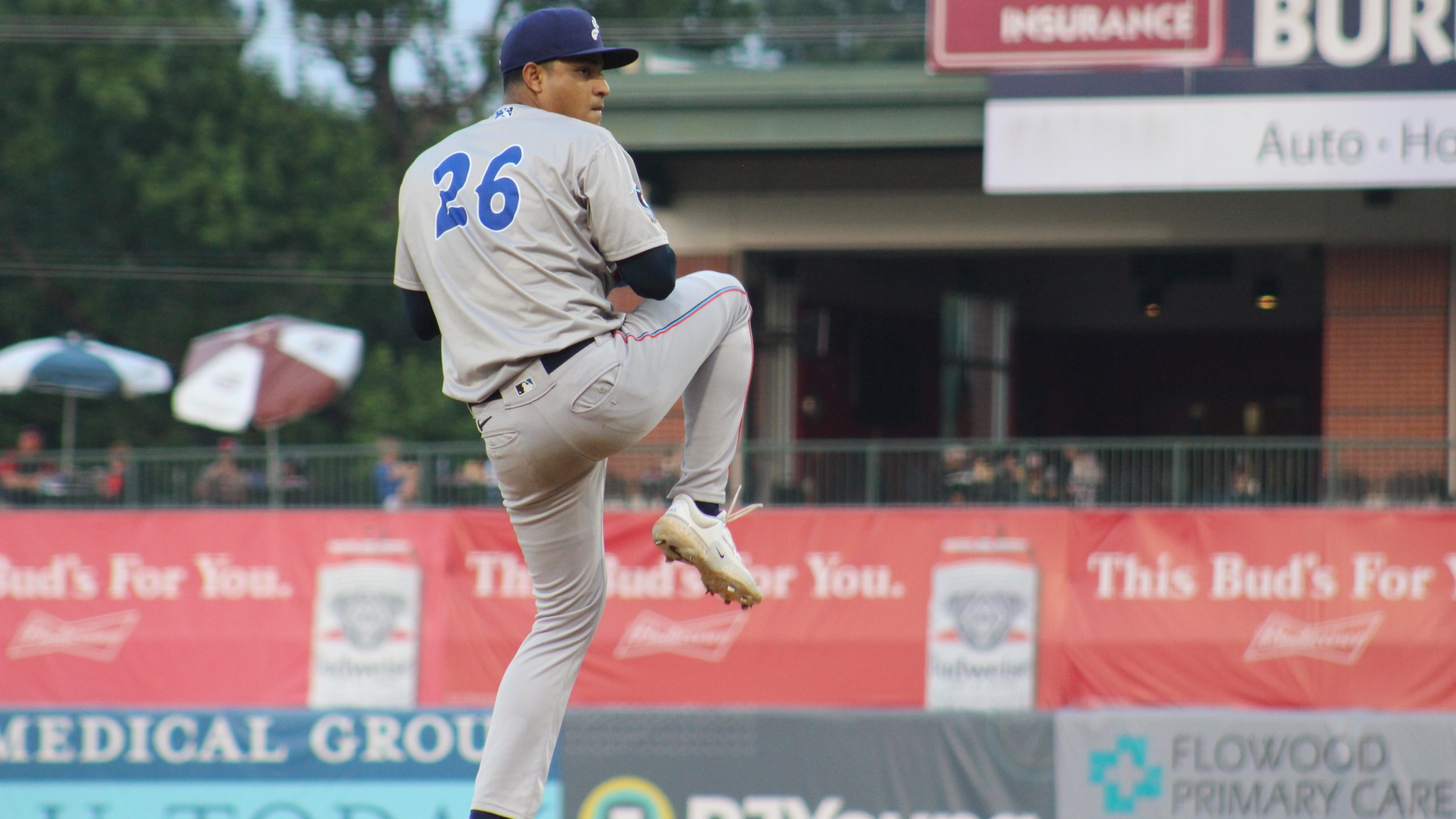 Pearl, Miss. – The Pensacola Blue Wahoos got back in the win column on Thursday night, defeating the Mississippi Braves by a score of 6-2. Luis Palacios (W, 2-1) took charge in a strong pitching performance, allowing two runs over 6.0 innings to earn the win. The Blue Wahoos scored
Blue Wahoos Walked off by Braves in 2-1 Loss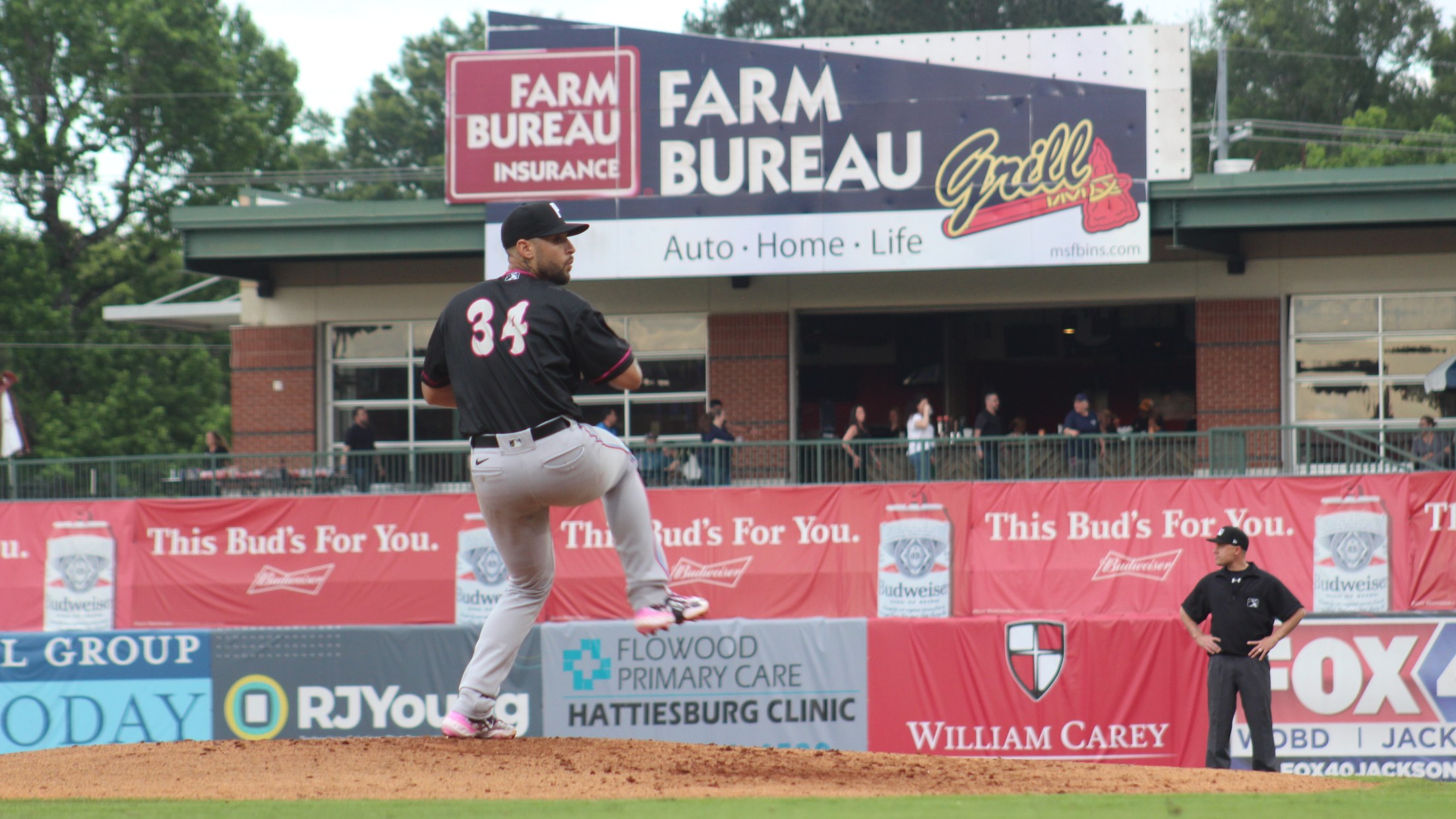 Pearl, Miss. – The Pensacola Blue Wahoos suffered a frustrating defeat on Wednesday night, falling 2-1 to the Mississippi Braves in 10 innings after taking a 1-0 lead to the bottom of the ninth. Drew Lugbauer tied the game for Mississippi in the ninth with a solo homer, and Tyler
Blue Wahoos Run Wild, Begin Road Trip with 7-1 Win
Pearl, Miss. – The Pensacola Blue Wahoos stole a season-high five bases, including their first steal of home since 2018, as they started their 12-game road trip with a 7-1 win over the Mississippi Braves on Tuesday night. Forced into a bullpen game after a late scratch of scheduled starter
Blue Wahoos Manufacture Win in Finale over Smokies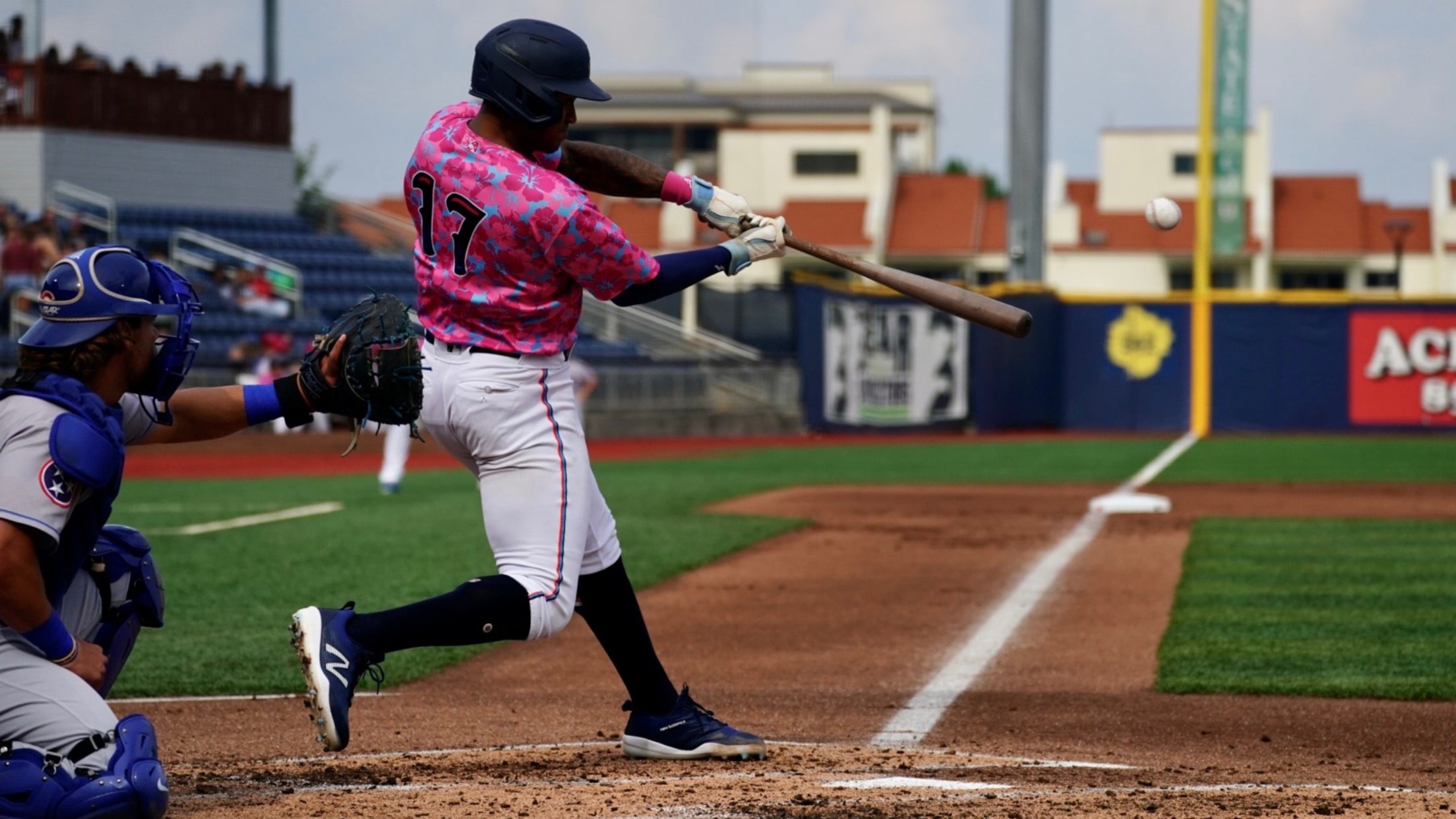 Pensacola, Fla. – On their Throwback Sunday, the Blue Wahoos returned to a narrative that's worked well in the past. They got solid starting pitching, put together just enough runs, then had their bullpen show its winning depth in the Blue Wahoos' 3-1 victory against the Tennessee Smokies at Blue
Pensacola's Comeback Foiled in 13-6 Loss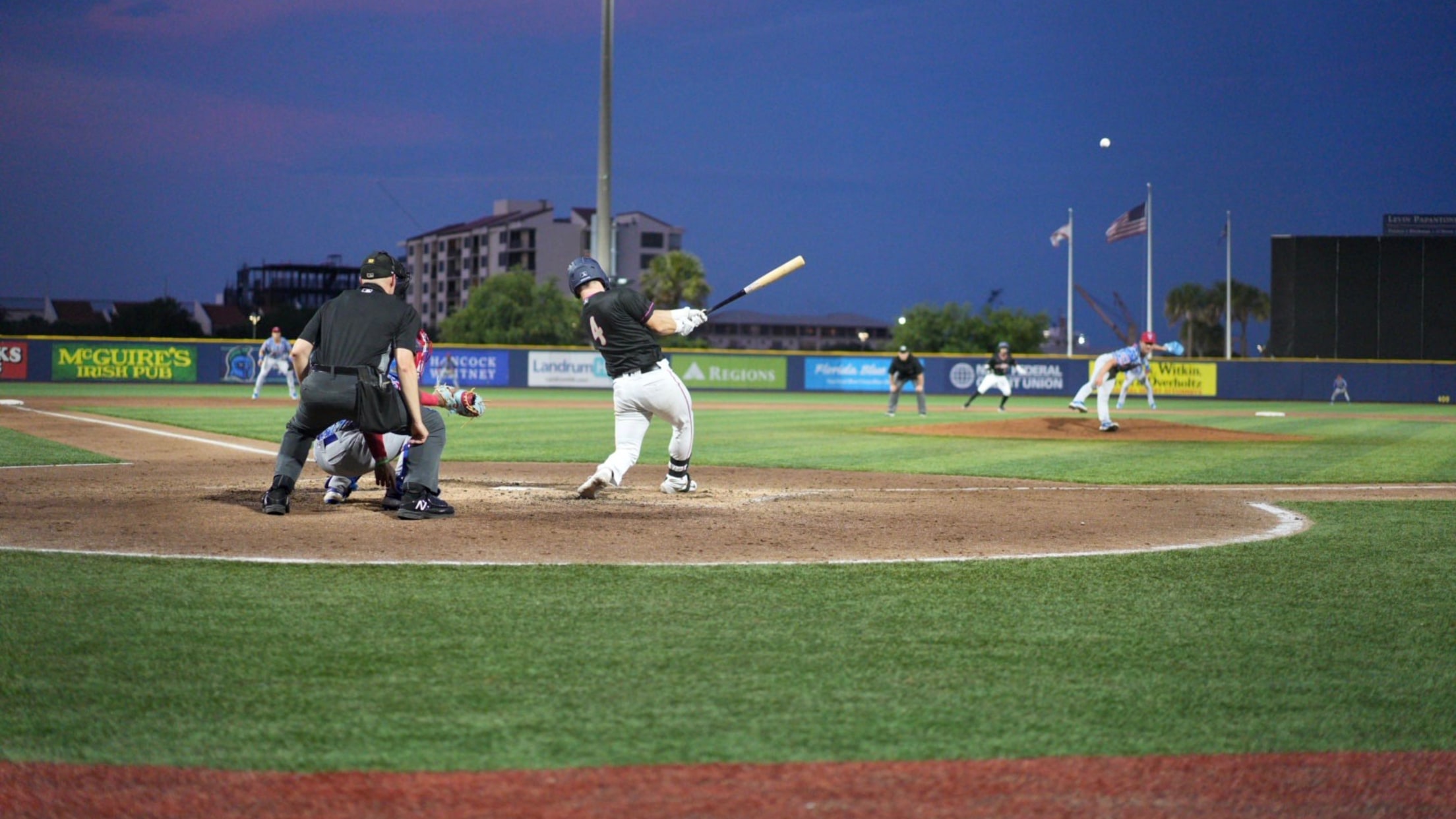 Pensacola, Fla. – The Blue Wahoos are now on the wrong kind of streak. After this week started with a pair of wins and a club-record 10-game winning streak, the Tennessee Smokies won their third in a row Saturday by answering the Blue Wahoos' comeback attempt with a pair of
Johnston Homers as Blue Wahoos Fall 5-1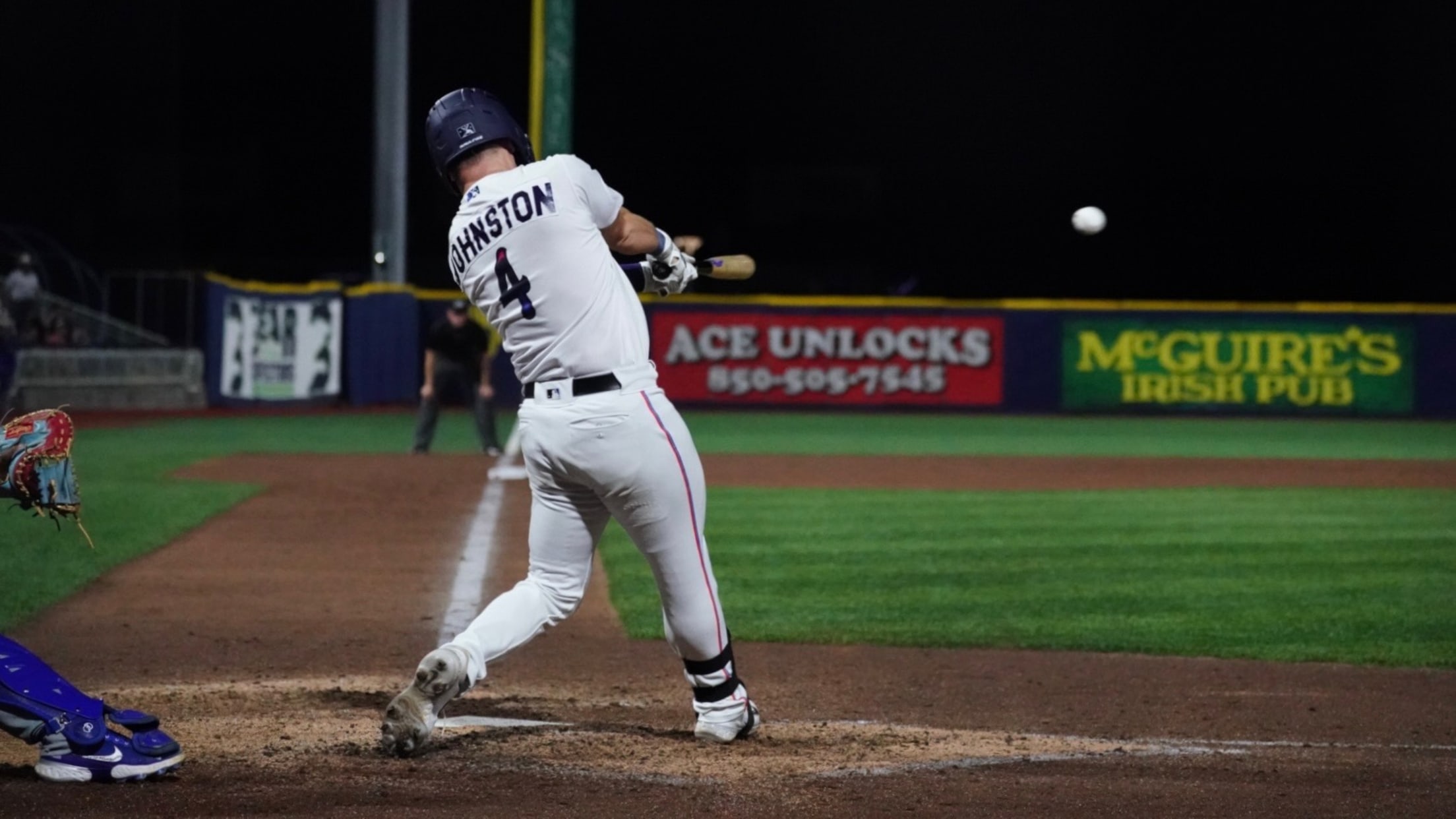 Pensacola, Fla. – The Pensacola Blue Wahoos couldn't solve Cubs prospect Jordan Wicks in a 5-1 loss to the Tennessee Smokies in front of a sellout crowd on Friday night. Troy Johnston's solo home run in the fifth inning was the lone bright spot for the Blue Wahoos, who have
Late Rally Falls Short as Pensacola's Win Streak Snaps at 10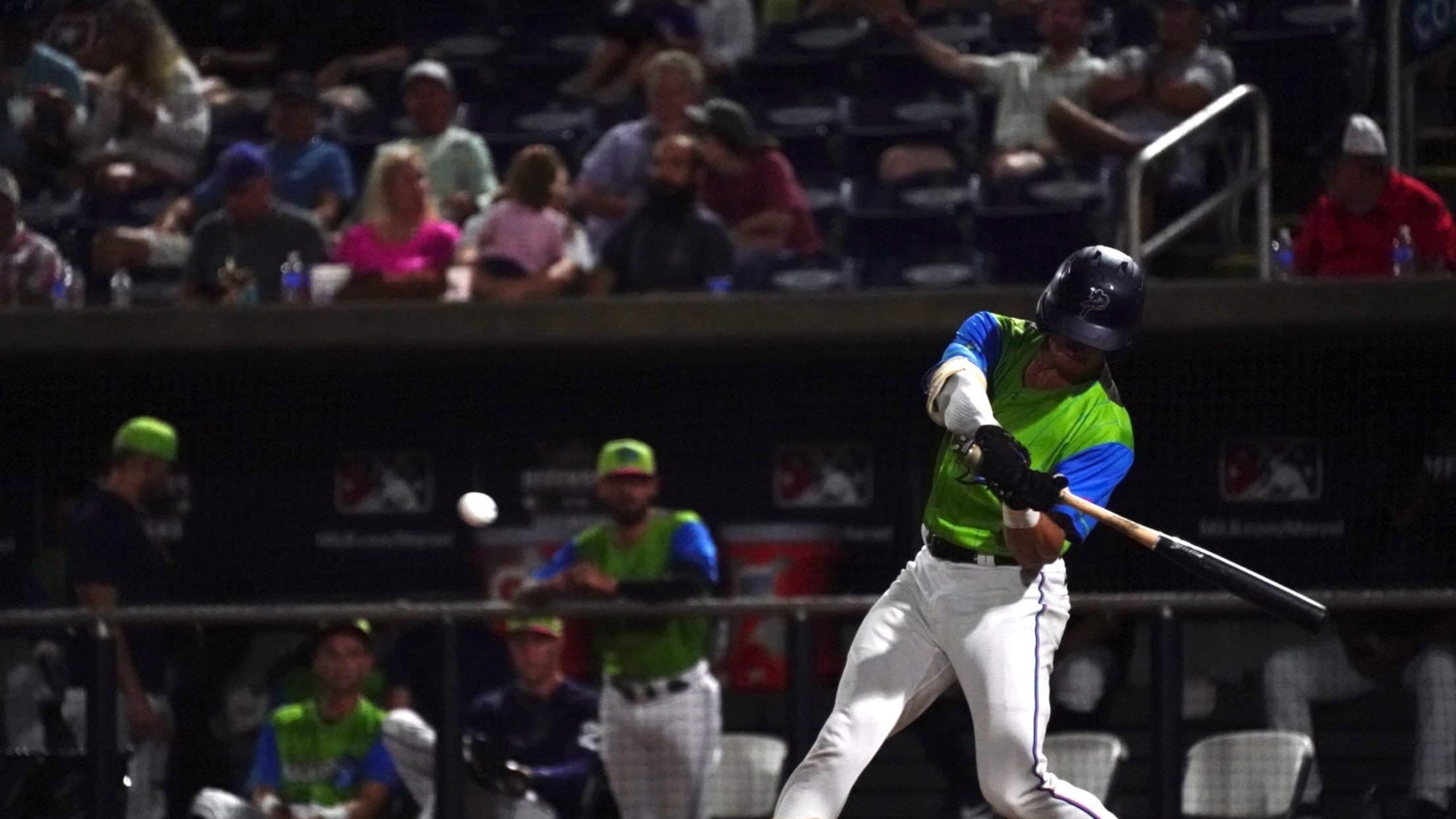 Pensacola, Fla. – The Blue Wahoos had their franchise-record streak end Thursday, but not without suspense. After trailing 5-0 into the fifth inning, Pensacola produced a 3-run rally in the seventh and had a chance for a walk-off rally in their final at-bat before the Tennessee Smokies held on for
Legendary Organist Nancy Faust Back For Encore With Blue Wahoos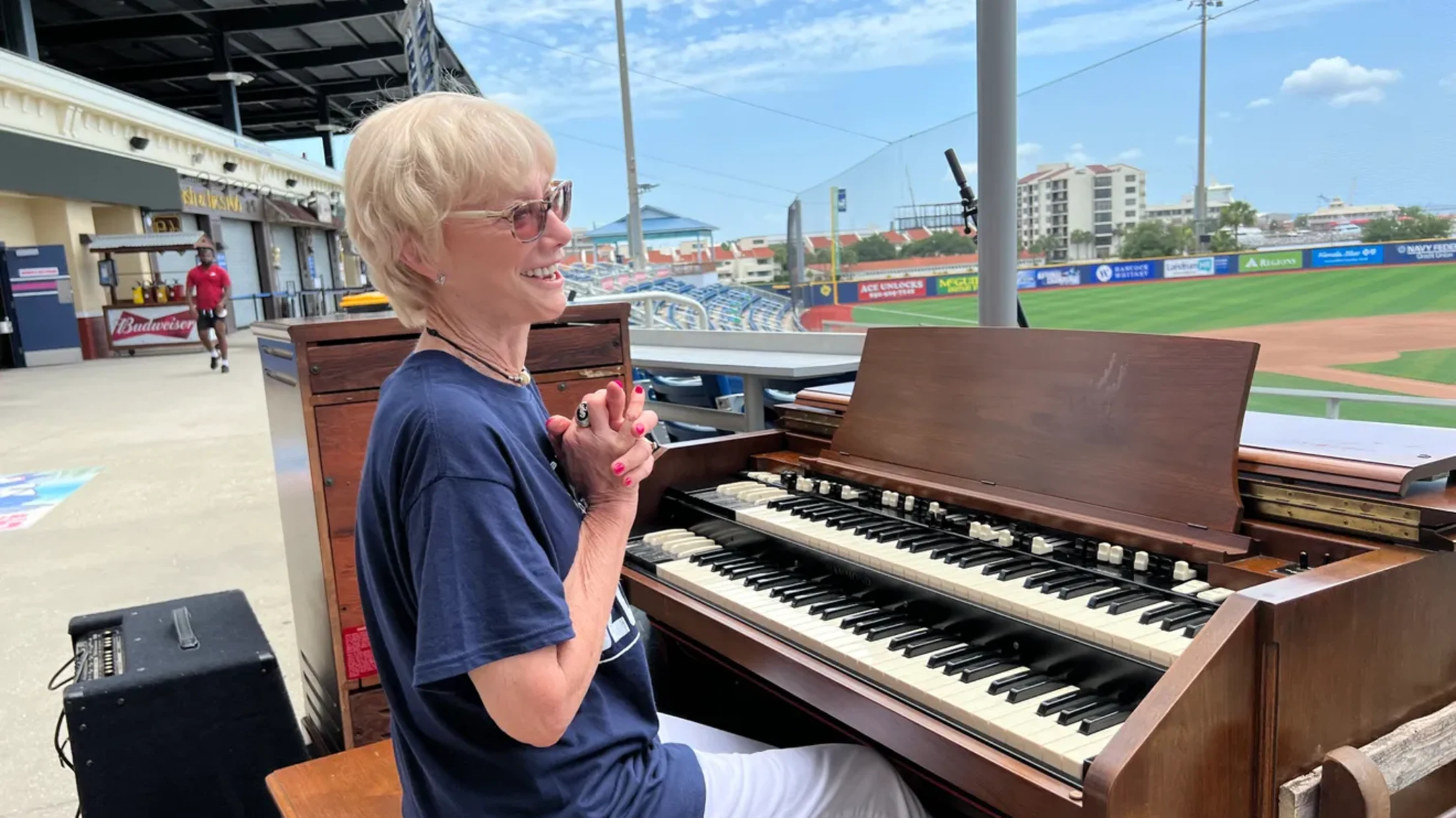 The return engagement this weekend for legendary baseball organist Nancy Faust at Blue Wahoos Stadium was an easy pitch. She was so thrilled a year ago by the first experience. Faust, 76, the nationally-renown, former Chicago White Sox organist and entertainer for 41 consecutive years, is set for an encore
Monteverde Pitches, Morissette Mashes Blue Wahoos to Tenth Straight Win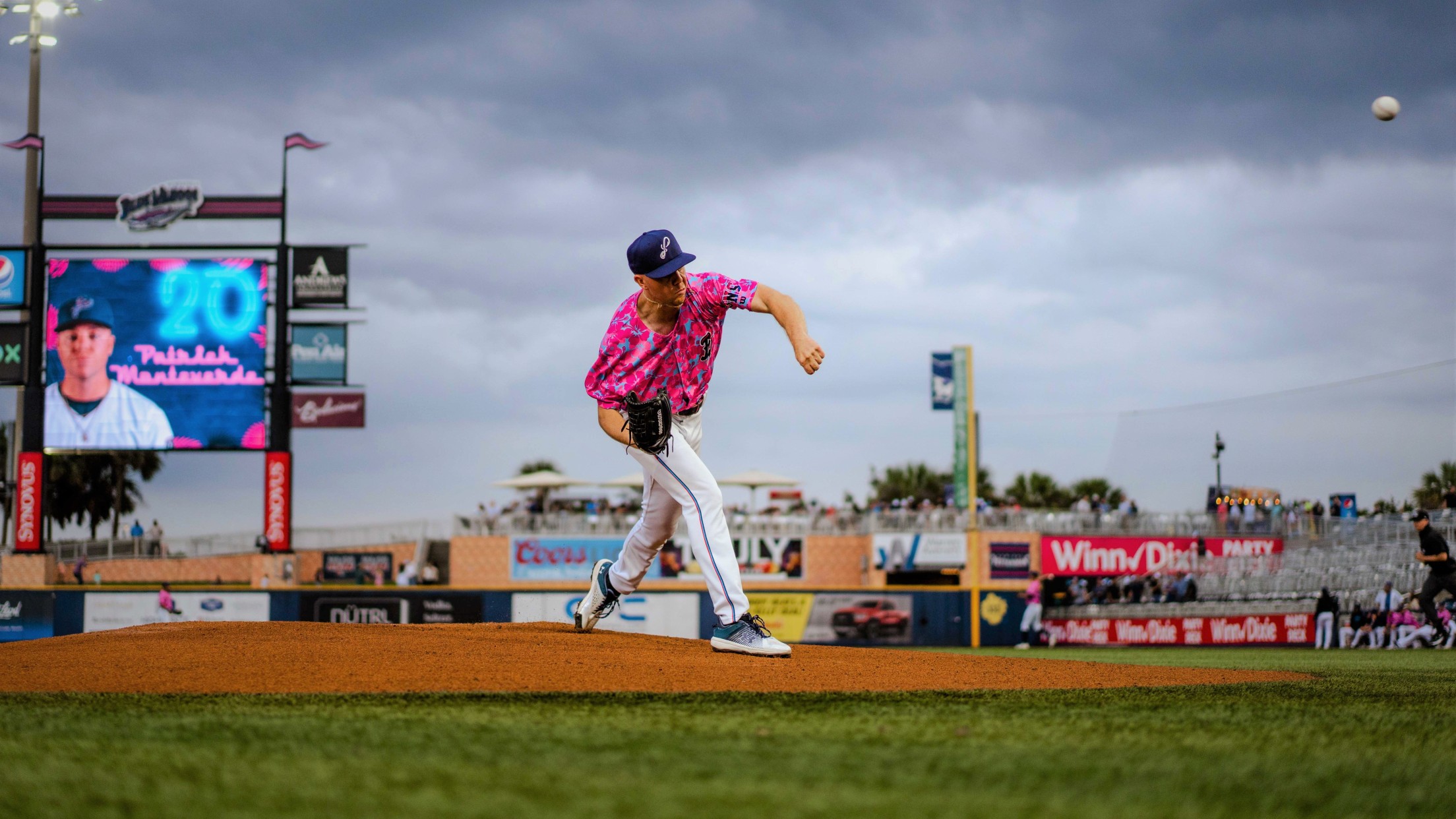 Pensacola, Fla. – The way Patrick Monteverde has produced superlatives in prior starts, it was fitting the team's left-handed ace would deliver the Blue Wahoos a 10th consecutive win. Monteverde, named the Southern League's pitcher of April for his first four stellar outings, worked out of two innings Wednesday with