Sea Dogs to Become the Clambakes on August 25th 
One game rebrand celebrates the traditional New England Clambake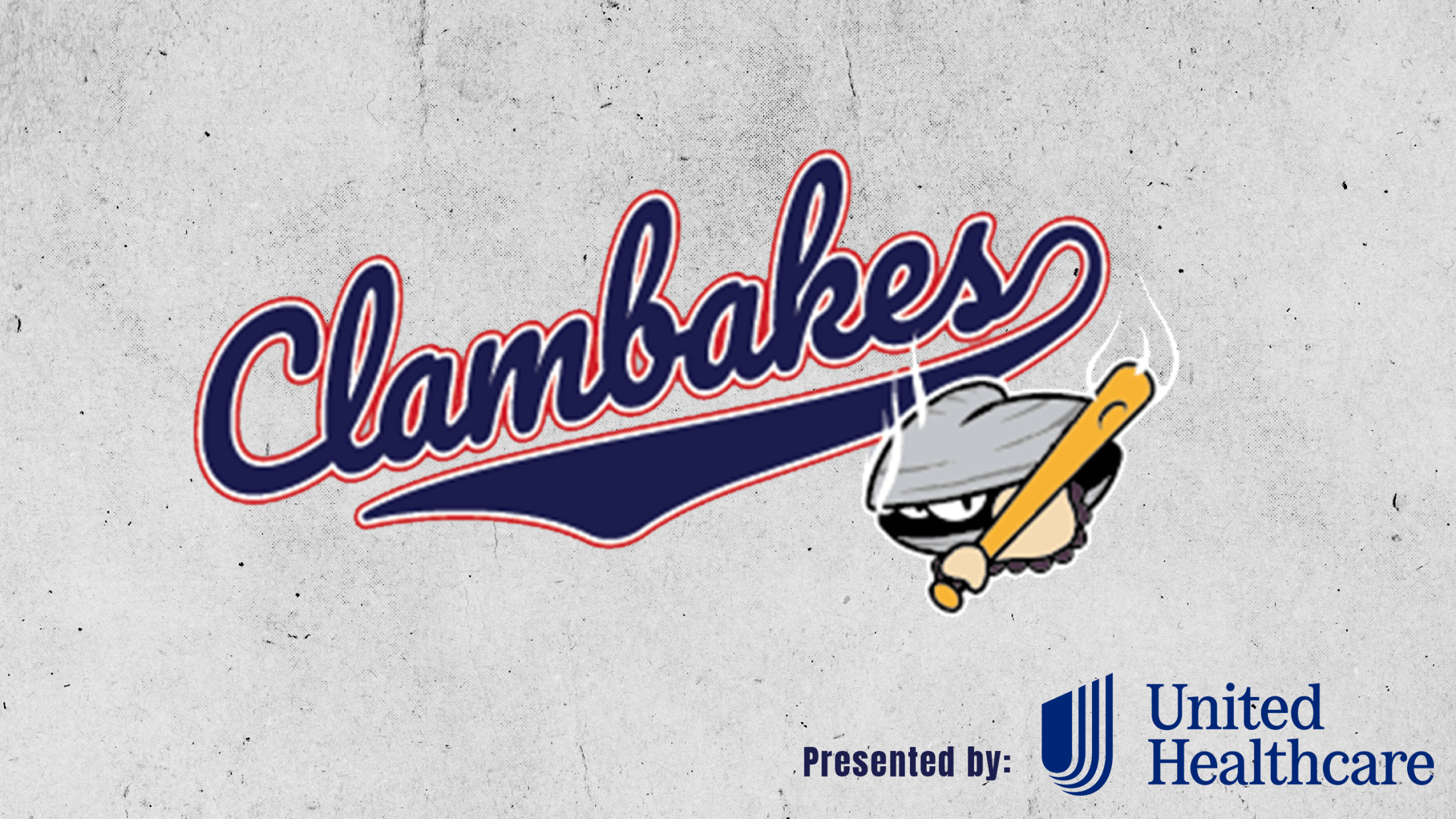 Portland, Maine- The Portland Sea Dogs will become the Maine Clambakes, presented by United Healthcare, for the Friday, August 25th game when the Sea Dogs host the Richmond Flying Squirrels at 6:00 PM at Hadlock Field. Clambakes are an old-fashioned New England tradition inherited from the Native Americans. The traditional
Portland, Maine- The Portland Sea Dogs will become the Maine Clambakes, presented by United Healthcare, for the Friday, August 25th game when the Sea Dogs host the Richmond Flying Squirrels at 6:00 PM at Hadlock Field.
Clambakes are an old-fashioned New England tradition inherited from the Native Americans. The traditional Maine Clambake includes lobster, clams, corn on the cob, potatoes, and blueberry cake. The food is traditionally cooked by steaming the ingredients over layers of seaweed in a pit oven.
"Maine Clambakes have been a part of celebrations and gatherings for centuries in New England," stated Sea Dogs President and General Manager Geoff Iacuessa. "We are excited to celebrate this tradition with Sea Dogs baseball to showcase the culinary cuisine that helps define our region."
The team will wear specially designed Maine Clambake jerseys and hats as part of the night. The game will feature various clam-themed promotions.
Tickets for the Maine Clambakes game on August 25th and all Sea Dogs home games are available online at seadogs.com or by calling the Sea Dogs ticket office at 207-879-9500. Adult ticket prices range between $11.00 -$13.00 for advance sales. Child and senior ticket prices range between $8.00 and $11.00.
Maine Clambakes merchandise including hats, t-shirts, and sweatshirts are now available at the United Healthcare Hadlock Field Souvenir Store and online at seadogs.com.
The Sea Dogs have previously rebranded to the Maine Whoopie Pies, honoring Maine's official state treat, and the Maine Red Snappers, celebrating Maine's iconic red hot dog, and the Maine Bean Suppahs, celebrating the centuries-old New England gathering tradition. All rebrands will return to Hadlock Field in 2023. The Maine Whoopie Pies game, presented by Trademark Federal Credit Union, will occur on Friday, June 9th. While the Maine Red Snappers game will take place on Saturday, June 24th and the Maine Bean Suppahs return to action on July 8th, presented by Camden National Bank.
The Sea Dogs will also take to the field as the Alces de Maine on Thursday, May 11th as part of Minor League Baseball's Hispanic fan engagement initiative, Copa de la Diversión or "Fun Cup."
The 2023 season is the 30th season for the Portland Sea Dogs. Tickets are available for all home games.