Reading and Binghamton to Play Doubleheader Saturday
Thursday and Friday's Games Remain on at 7 PM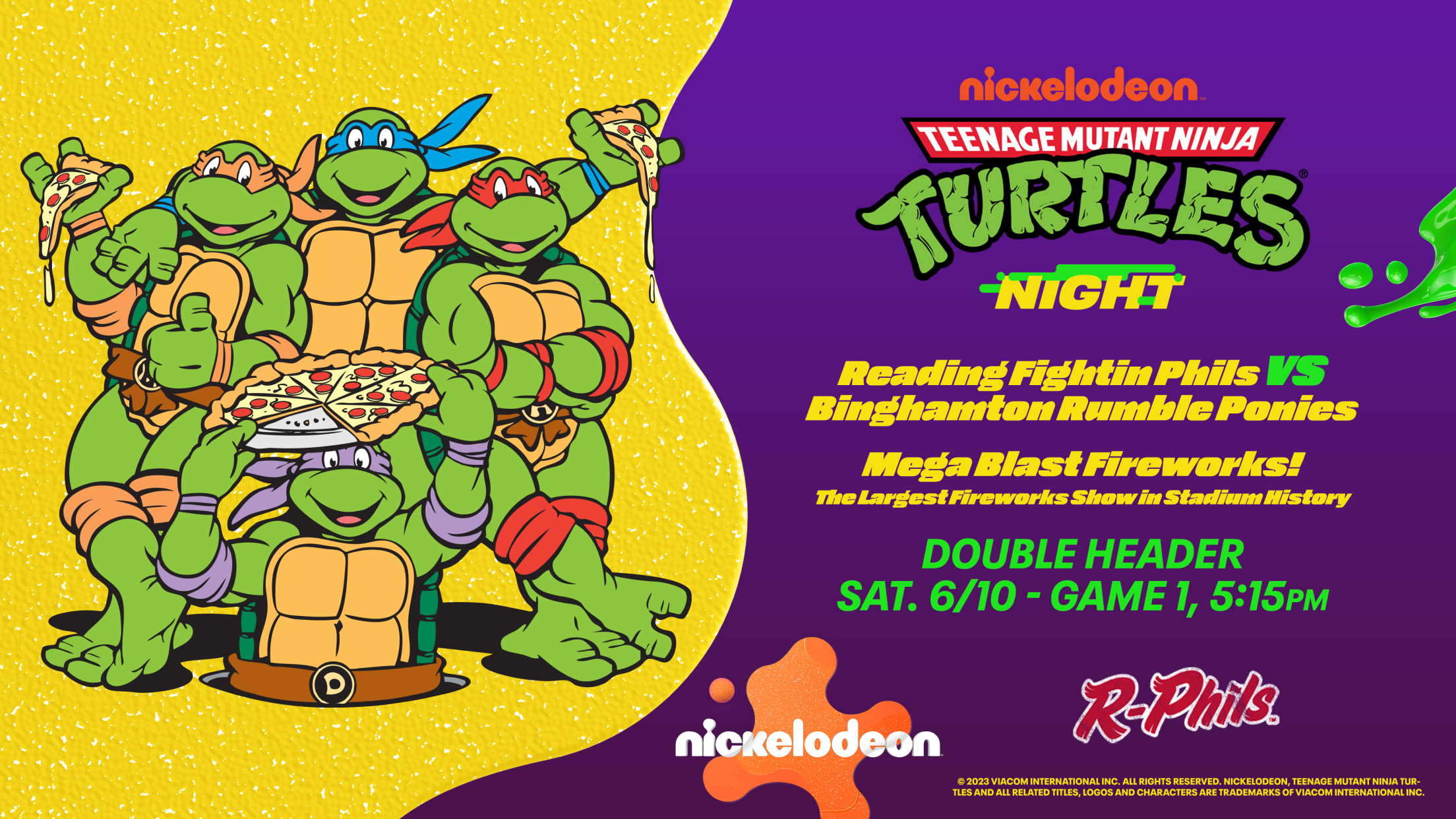 (Reading, PA) - Following Wednesday night's postponement due to poor air quality, the Reading Fightin Phils and Binghamton Rumble Ponies will play a doubleheader on Saturday, June 10. Game one of the doubleheader will begin at 5:15 p.m., with gates and all seating areas opening at 4:45 p.m. Game two
(Reading, PA) - Following Wednesday night's postponement due to poor air quality, the Reading Fightin Phils and Binghamton Rumble Ponies will play a doubleheader on Saturday, June 10. Game one of the doubleheader will begin at 5:15 p.m., with gates and all seating areas opening at 4:45 p.m. Game two will begin approximately 30 minutes after game one, but not before 6:45 p.m. Both games will be seven innings.
Carpenter MEGA Blast Fireworks, the largest fireworks show in stadium history, will follow game two. The fireworks are presented by Diamond Credit Union. Additionally, between games, there will be a concert featuring the R-Phils Mascot Band, presented by Savage Auto Group.
For game two of the doubleheader, it will be Nickelodeon Teenage Mutant Ninja Turtles Night as the R-Phils will wear a special Ninja Turtle Jersey, which also includes a jersey auction and raffle. At 4:45, there will be a surprise character appearance and photo session for all kids. Additionally at 4:45, there will be a Happy Hour with $1 off beer, thanks to Midnight Oil Company and Womelsdorf Beverage.
Finally, after game two and the fireworks show, there will be a post-game concert featuring Ben Ginder Group. It will also include $1 off beer, thanks to St. Boniface Craft Brewing Company. This weekend will also be MLB Play Ball Weekend.
Reading continues this week's six-game series, and 12-game homestand, Thursday night at 7 p.m. Thursday, Friday and Saturday feature postgame fireworks, with Saturday being a Carpenter MEGA Blast Show, the largest fireworks show in stadium history. Finally, Sunday will include a Reading Hot Dogs Pennant giveaway. Tickets to all games are available at rphils.com/tickets, by calling 610-370-BALL or in-person at the Customers Bank Ticket Office.
The 2023 R-Phils season is presented by Pepsi. Follow the Fightin Phils on Twitter @ReadingFightins, like us on Facebook or follow us on Instagram @Fightins.