Trash Pandas Beer & Wine Festival Returns June 17
Over 65 drink selections for guests to enjoy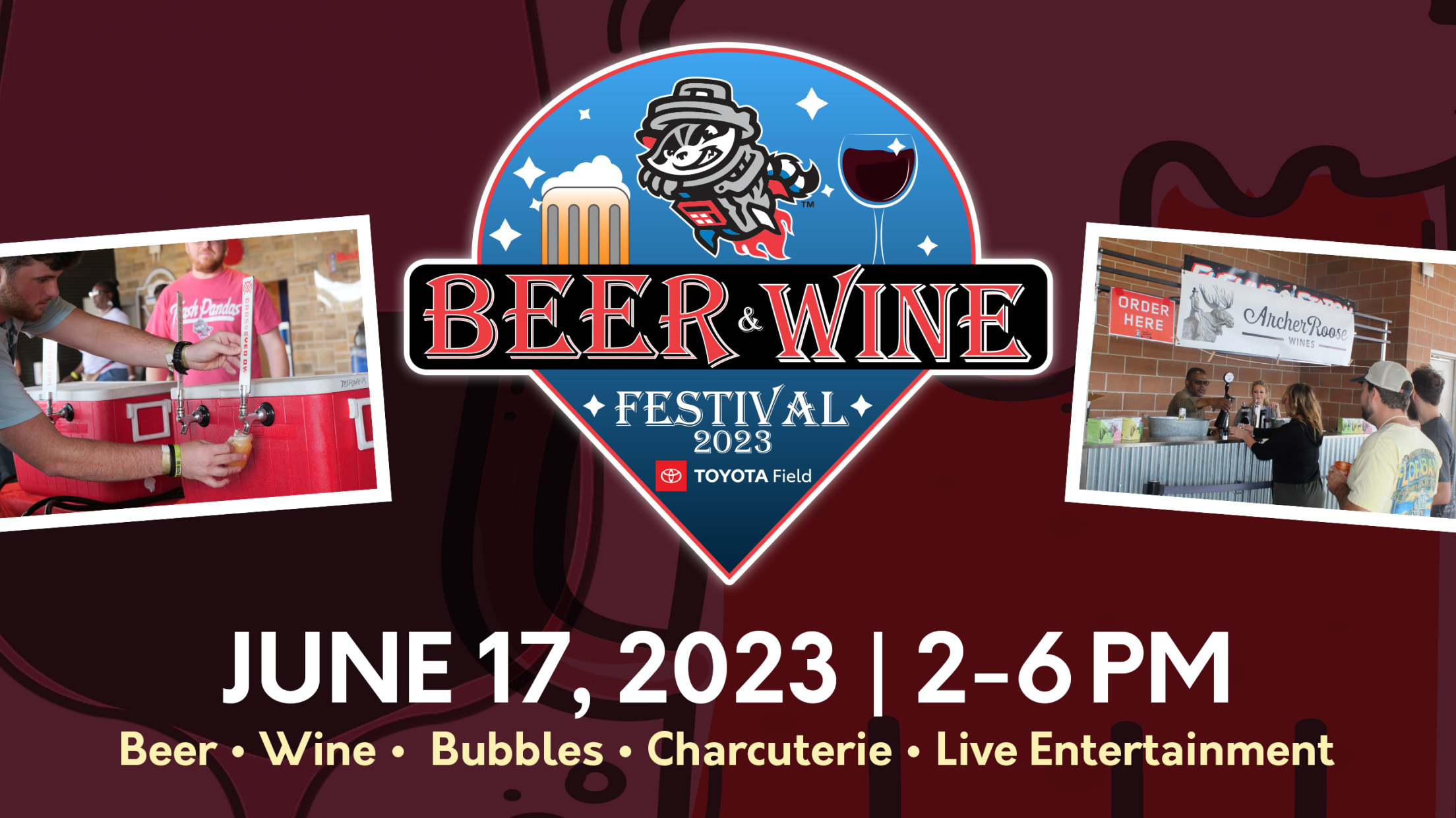 One of the most popular events at Toyota Field is back in 2023 when the Rocket City Trash Pandas Beer & Wine Fest comes to Toyota Field on Saturday, June 17. CLICK HERE TO GET TICKETS TO THE BEER & WINE FESTIVAL The event will feature more than 65 varieties
One of the most popular events at Toyota Field is back in 2023 when the Rocket City Trash Pandas Beer & Wine Fest comes to Toyota Field on Saturday, June 17.
CLICK HERE TO GET TICKETS TO THE BEER & WINE FESTIVAL
The event will feature more than 65 varieties of beer, wine, and champagne for guests to enjoy from 2-6 p.m. Special VIP tickets are also on sale now in limited quantities, so get them now before they're gone! Upon entry, all guests must present a valid photo ID and receive a commemorative sampling mug that can be kept following the event. Parking at Toyota Field is free. The event is exclusively for guests ages 21 and up, no minors will be admitted.
General admission tickets cost $40 and includes beer, wine, and champagne sampling on the concourse. Designated driver tickets are available for $10 and include unlimited Pepsi products. A live band will be performing on the concourse throughout the event, with more information to follow in the coming weeks.
VIP tickets will be $75 and also includes the mug for sampling, along with a VIP swag bag and access to the air-conditioned SportsMED Stadium Club with a selection of specialty food and drinks. Group packages are available for $700 and include 10 VIP tickets.
The Beer & Wine Festival is just one of the Trash Pandas signature events scheduled at Toyota Field in 2023.
Others include the first ever Casino Night on the Concourse on July 15, the Smoke In The Outfield BBQ Festival on August 4-5, the free summer movie series on May 30, June 28, and July 20, as well as the Fall Festival on October 28. More information on all these events will be available in the coming weeks and months.