Ben Joyce Joins Angels For MLB Debut
Tennessee native becomes second 2022 draftee to earn MLB promotion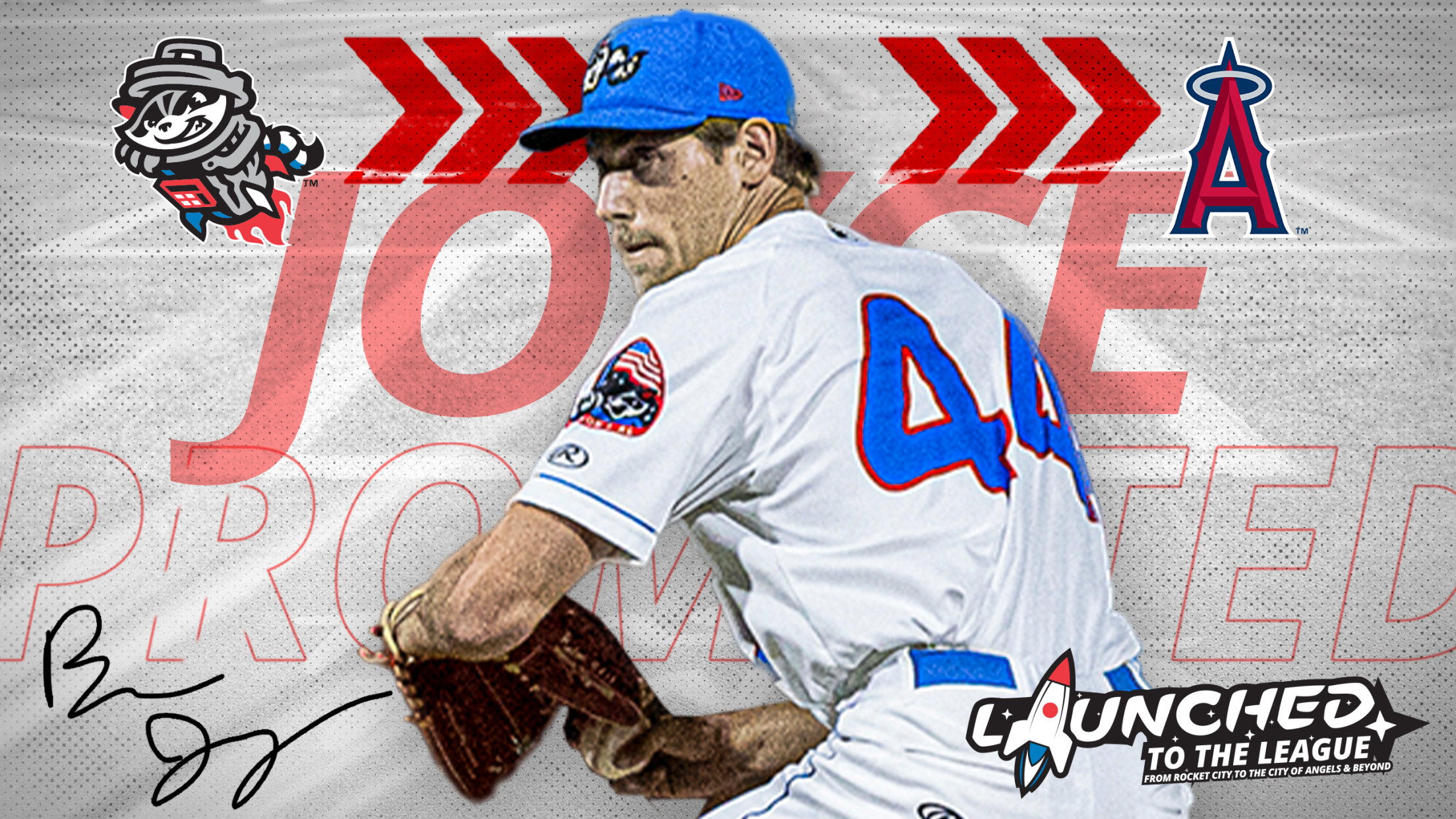 After a dominant start to his professional career with the Rocket City Trash Pandas, pitcher Ben Joyce has been promoted to the Los Angeles Angels for his Major League debut. The flamethrower, ranked as the Angels No. 10 prospect according to MLB.com, will join the Los Angeles bullpen and is
After a dominant start to his professional career with the Rocket City Trash Pandas, pitcher Ben Joyce has been promoted to the Los Angeles Angels for his Major League debut.
The flamethrower, ranked as the Angels No. 10 prospect according to MLB.com, will join the Los Angeles bullpen and is expected to make his MLB debut in the coming days.
Joyce will become the 19th former Rocket City Trash Pandas player to make his MLB debut and the third to do so during the 2023 season after Sam Bachman and Zach Neto. Bachman made his debut on Friday night against the Miami Marlins, striking out four over two relief innings. Neto debuted at Fenway Park on April 15.
Joyce follows Neto as the first 2022 draftees in all of baseball to reach the Major League level in 2023.
Drafted by the Angels in the third round with the 89th overall pick in the 2022 draft, Joyce has spent his entire professional career to date with the Trash Pandas. In 27 appearances between this season and last, Joyce is 1-1 with a 3.45 ERA (11 ER/28.2 IP) and five saves, striking out 44 while holding opponents to a .176 average.
This season, Joyce has been sharp, leading the Trash Pandas with four saves and striking out 24 in 15.2 innings. He's allowed just seven hits, keeping opponents to a .135 average. In his final outing with the Trash Pandas, Joyce pitched two scoreless innings on Friday night against Chattanooga, his third outing of more than one inning pitched.
In 2022, Joyce debuted for the Trash Pandas after a stellar college season at Tennessee. In 13 games, he went 1-0 with one save and a 2.08 ERA, striking out 20 in 13.0 innings. He also pitched in two playoff games for the Trash Pandas to end the season.
For Tennessee in 2022, Joyce set a record by throwing the fastest pitch in college baseball history on May 1 against Auburn with a fastball that hit 105.5 miles per hour, ranking among the fastest pitches in the history of the game. He struck out 40 percent of all the batters he faced for the Volunteers. His fastball velocity was an average of 101 miles per hour, earning him the nickname of the Volunteer Fireman.
Joyce, 22, is originally from Knoxville, Tennessee where he excelled at Farragut High School. He started his college career at Walters State Community College before transferring to Tennessee in 2021.