José Soriano Promoted To Angels From Rocket City
Righty to become fourth 2023 Trash Panda to make MLB debut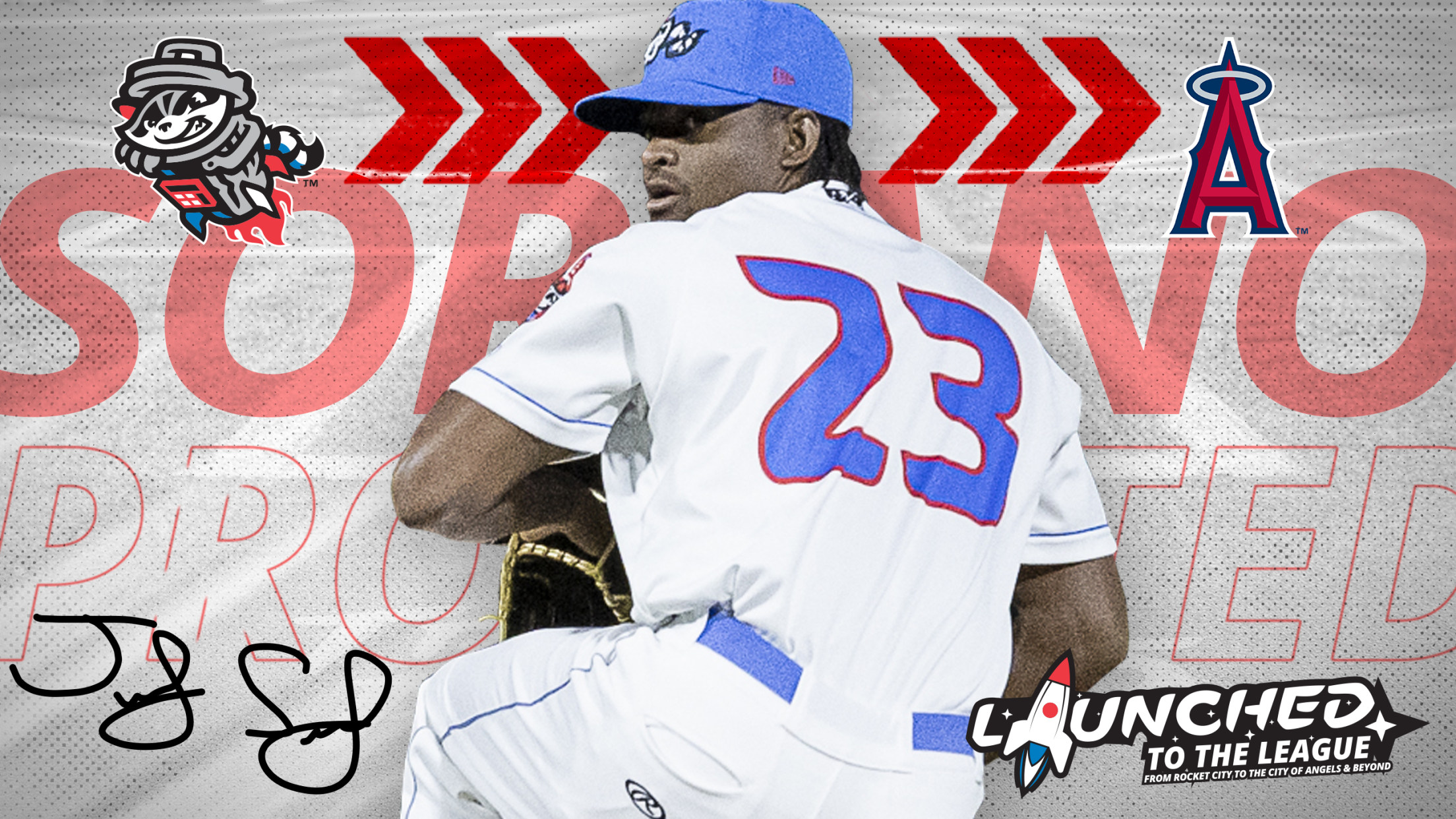 After injuries nearly derailed his career, José Soriano has accomplished his mission. On Saturday, he was promoted to the Los Angeles Angels from the Rocket City Trash Pandas for his Major League debut. The Dominican right-handed pitcher, ranked as the Angels No. 25 prospect according to MLB.com, will join the
After injuries nearly derailed his career, José Soriano has accomplished his mission. On Saturday, he was promoted to the Los Angeles Angels from the Rocket City Trash Pandas for his Major League debut.
The Dominican right-handed pitcher, ranked as the Angels No. 25 prospect according to MLB.com, will join the Angels bullpen and is expected to make his MLB debut in the coming days.
Soriano will become the 20th former Rocket City Trash Pandas player to make his MLB debut (19th for the Angels) and the fourth to do so during the 2023 season after Ben Joyce, Sam Bachman and Zach Neto. Joyce most recently debuted from the bullpen on May 29 in Chicago with a scoreless relief inning against the White Sox, just two days after Bachman made his debut against the Miami Marlins, striking out four over two relief innings. Neto debuted at Fenway Park on April 15.
Signed by the Angels as an international free agent, Soriano has taken an unorthodox journey to the big leagues. He came up through the Angels' system as a starter, becoming a Midwest League All-Star in 2019 for Class-A Burlington.
In February 2020, Soriano underwent Tommy John surgery and was unable to pitch. That offseason, the Pittsburgh Pirates selected Soriano in the Rule 5 Draft and placed him on their 40-man roster. While rehabbing his original Tommy John surgery with Low-A Bradenton, Soriano suffered a setback that ended his season. The injury required a second operation to his right elbow, which further sidelined him. In November 2021, Soriano was returned to the Angels by the Pirates.
Soriano returned to the mound in July 2022 and made seven appearances between the ACL Angels and Low-A Inland Empire over the rest of the season. This season, Soriano was assigned to the Trash Pandas and has been strong in the bullpen.
Over 17 appearances including two starts, he is 0-2 with a 4.24 ERA, two holds, and one save, striking out 31 in 23.1 innings while holding opposing hitters to a .212 average. In the 15 relief outings, Soriano has allowed just five earned runs in 20.0 innings for a stellar 2.25 ERA. On May 27 vs. Chattanooga, Soriano earned his first professional save, retiring the Lookouts in order in the ninth to finish a 5-2 victory.
Soriano, 24, was born in Santo Domingo in the Dominican Republic and originally signed with the Angels as a 17-year-old in 2016.