Trash Pandas Fall To Montgomery 9-4
Rocket City fails to cut into Biscuits' lead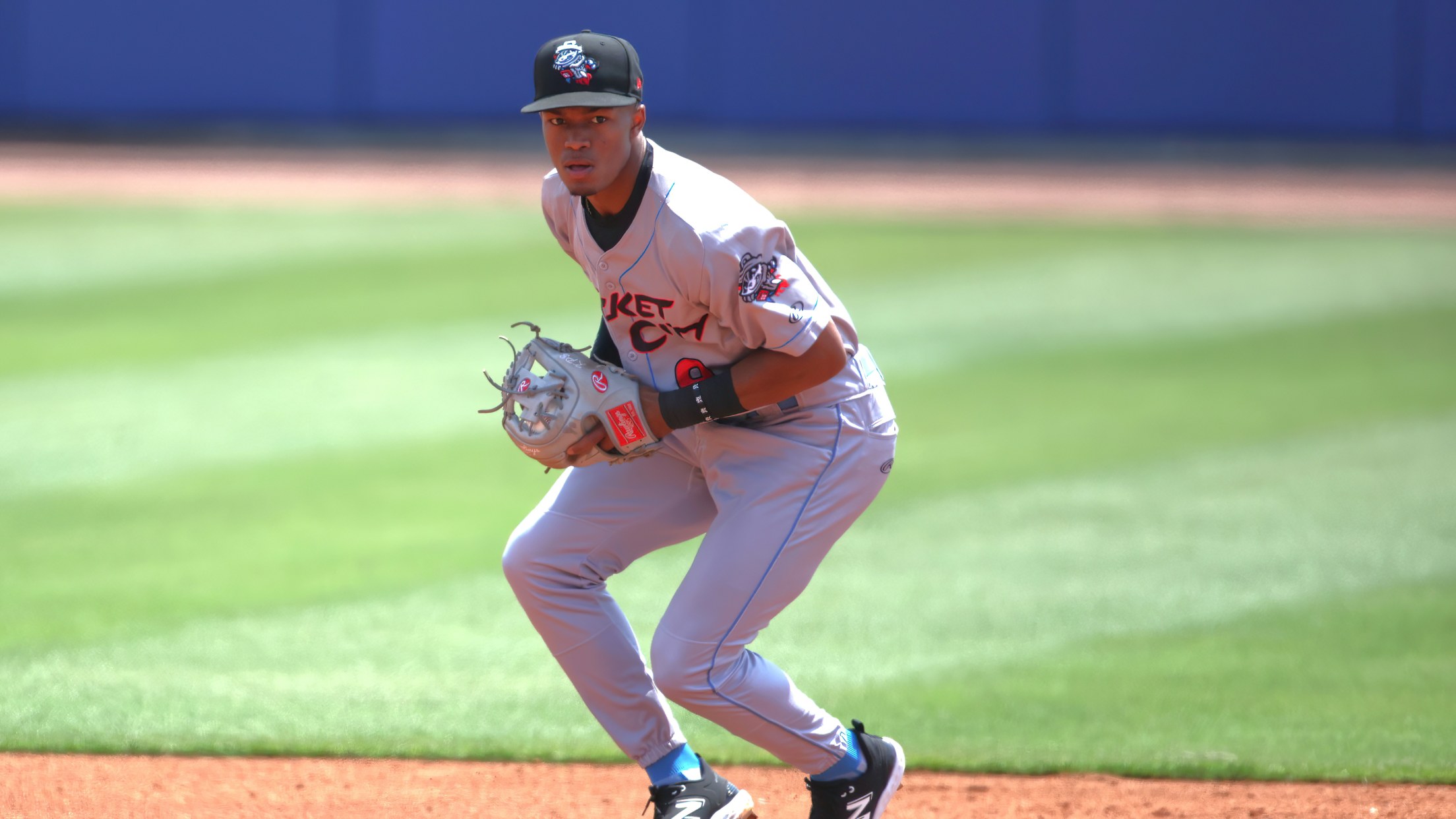 Kyren Paris was a bright spot for the Trash Pandas offense. (Mike Krebs)
The Rocket City Trash Pandas struggle offensively on Saturday night, falling 9-4 to the Montgomery Biscuits in Riverwalk Stadium in the fifth game of a six-game series. Montgomery took the lead early in the game. Biscuit Ronny Simon hit his third home run of the season along with an RBI
The Rocket City Trash Pandas struggle offensively on Saturday night, falling 9-4 to the Montgomery Biscuits in Riverwalk Stadium in the fifth game of a six-game series.
Montgomery took the lead early in the game. Biscuit Ronny Simon hit his third home run of the season along with an RBI single from Junior Caminero in the bottom of the first inning putting the score at 2-0. Moving into the second inning, the Pandas remained scoreless while Montgomery kept the runs coming with a two-run home run from Evan Edwards and an RBI double from Austin Shenton, making the score 5-0 going into the third inning.
Tucker Flint hits a single to then steal second in the top of the fourth inning. Aaron Whitefield slams a fly ball to left field, allowing Flint to run home on Whitefield's RBI double putting the Pandas on the board. Montgomery's Shenton then blasts another home run shortly after continuing Montgomery's lead of 6-1 going into the fifth inning. Montgomery added a run in the bottom of the fifth, pushing the lead out by another run.
Going into the top of the sixth, Kyren Paris blasted a home run over the left field wall for his 10th home run of the season. Montgomery turned around and scored two runs in the bottom of the sixth and seventh innings, increasing the lead with a score of 9-2.
There were inklings of a comeback in the ninth inning when the Pandas loaded the bases to start with no outs. Teodosio hit a single to right field allowing DiChiara and Martinez to run home cutting the lead to 9-4. Miraculously, Montgomery reliever Harney struck out the next three batters to end the game.
Victor Mederos (L, 2-3) pitched for four innings, allowing nine hits and six runs. Ivan Armstrong relieved for the next two innings, allowing five hits and two runs. To finish out the game, Dakota Donovan pitched two innings, only allowing two hits and one run.
The Trash Pandas (24-26) complete their series against the Biscuits (25-25) on Sunday afternoon. First pitch at Riverwalk Stadium is set for 3:33 p.m. Josh Caray will be on the call for 103.9 FM THE UMP and 730 AM SportsRadio.