Passion Fuels Kenyon Yovan's Journey Back From The Brink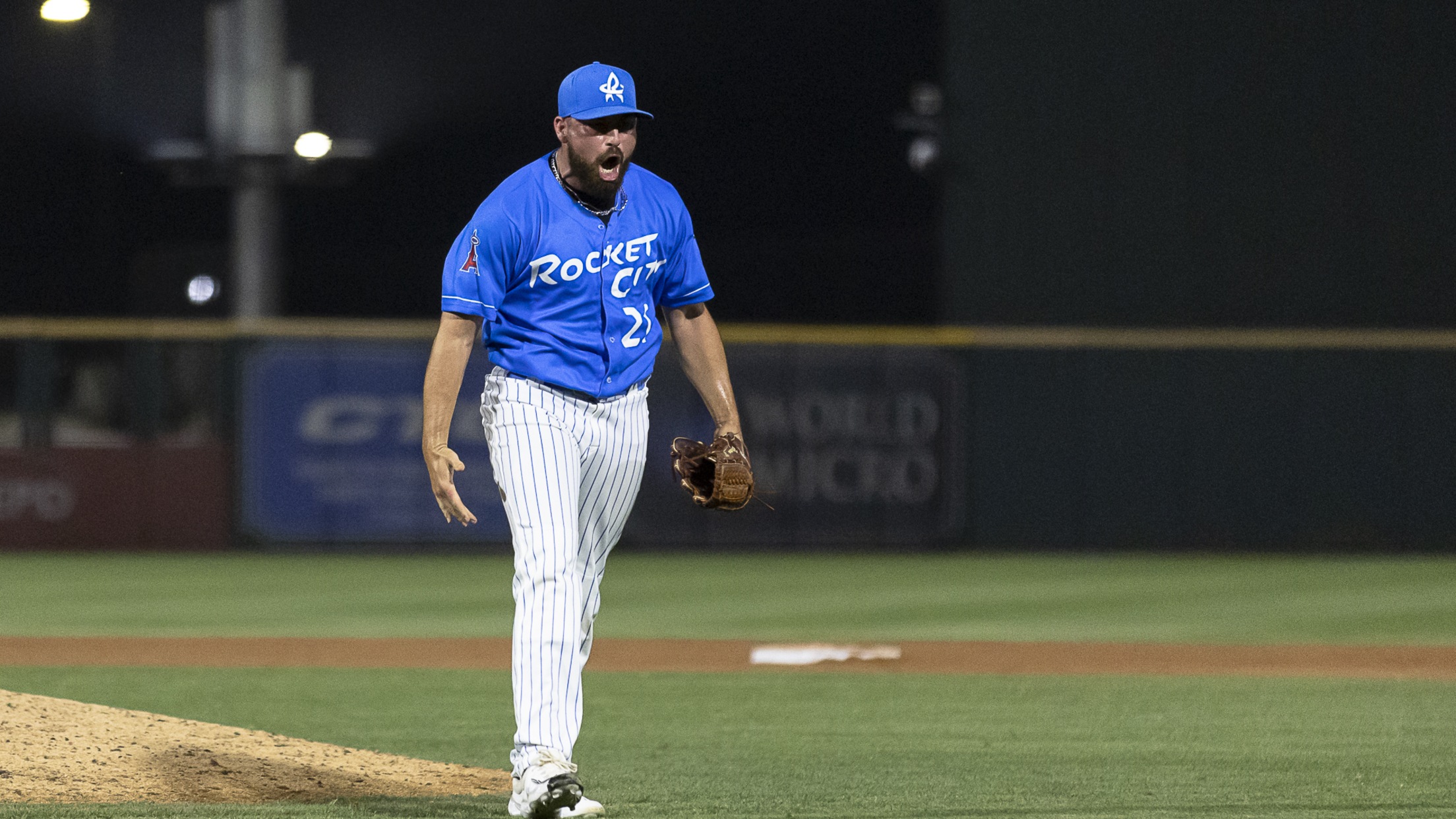 Kenyon Yovan has been one of the Trash Pandas' most reliable relievers in 2023. (Javier Sanchez/Rocket City Trash Pandas)
Last June, Kenyon Yovan was struggling. Signed by the Los Angeles Angels as a non-drafted free agent in 2021, Yovan was batting .194 for High-A Tri-City. His career was at a crossroads, and when Dust Devils Manager Jack Howell requested a meeting, he knew something was up. "As soon he
Last June, Kenyon Yovan was struggling. Signed by the Los Angeles Angels as a non-drafted free agent in 2021, Yovan was batting .194 for High-A Tri-City. His career was at a crossroads, and when Dust Devils Manager Jack Howell requested a meeting, he knew something was up.
"As soon he texted me to meet in his hotel room, I knew it was that time. I wasn't hitting that well," Yovan recalled. "But he told me that the front office wanted to give me an opportunity to pitch and threw a bullpen that day."
That bullpen session in Everett, Washington proved to be the start of a career renaissance for the 25-year-old. He spent about a month working on the conversion from the batter's box to the mound, starting with five scoreless appearances in the Arizona Complex League, striking out 11 over five innings.
He then joined Low-A Inland Empire in late July and was continued his scoreless streak with 11 clean outings, giving him 19.1 consecutive scoreless innings to start his career as a pitcher. The streak ended in his final outing of the season for the 66ers, but that didn't change his outlook.
In 2023, Yovan spent his first spring training as a pitcher at Major League camp, learning from some of the best in the game. That affirmed his belief that he was in the right place on the mound.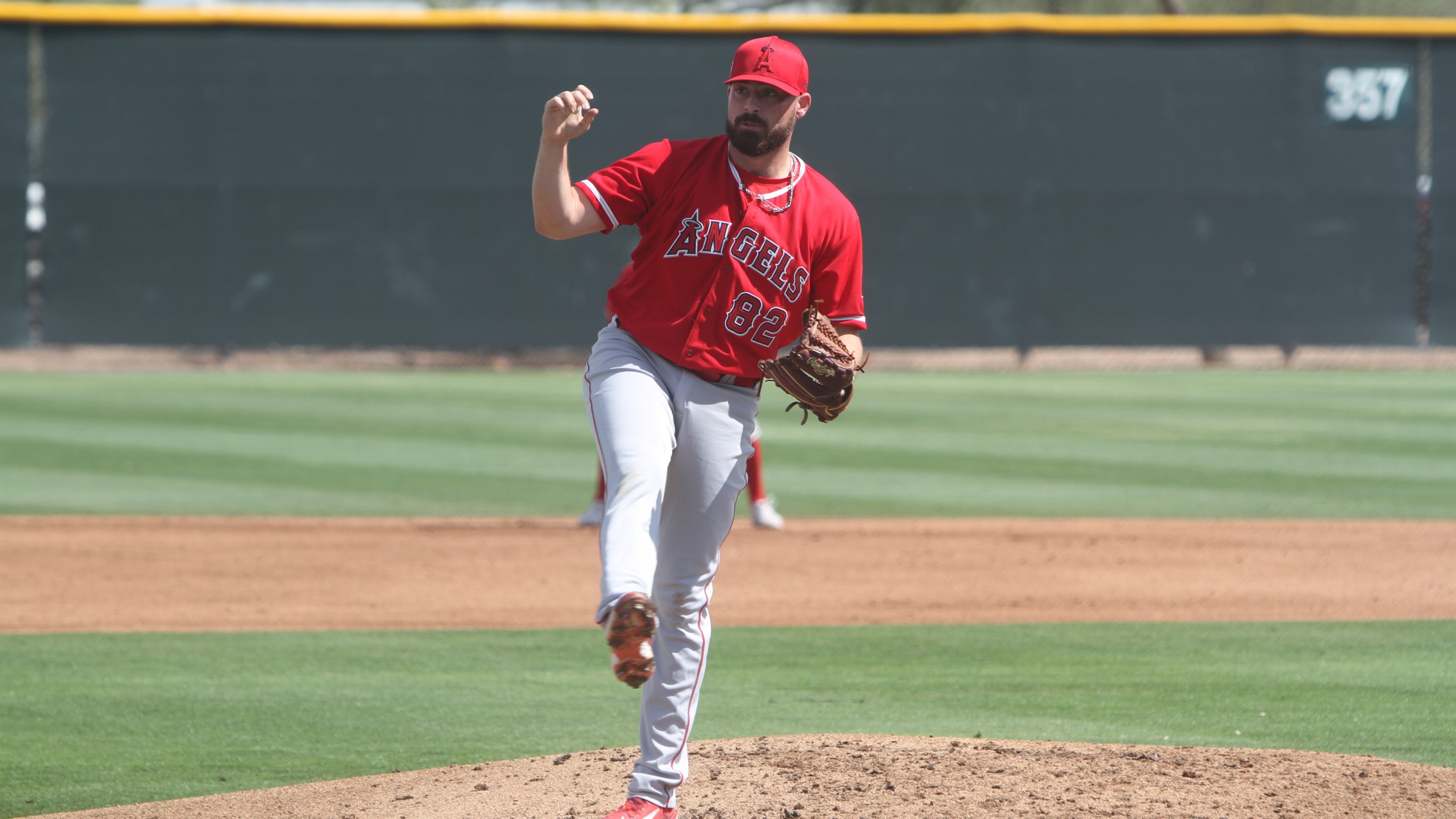 "A big moment for me was when I got the call that I was going to big league camp for my first spring training as a pitcher," Yovan said. "Just being around all the guys and taking it all in, that was the biggest thing for me."
A bigger challenge was still to come, as Yovan skipped High-A as a pitcher and was assigned to the Double-A Trash Pandas to start the 2023 season. Like everything else in his career, it didn't deter him.
"It really made me feel like they trusted me. They let me come out here and show what I'm made of," he said. "They threw me into the fire, skipping a level and it's something that makes me feel really good about the trust that they have in me to go out there and pitch and be myself."
With the trust of everyone in the organization, Yovan has been a star out of the Trash Pandas bullpen. Over 14 relief outings, he is 2-1 with a 0.46 ERA, allowing just one earned run over 19.2 innings, recording three saves, two holds, and striking out 19. After allowing a solo home run on Opening Night on April 6, Yovan hasn't allowed an earned run in his last 15 outings.
We'll take @kenyonyovan21 on our squad every damn night. 😤 pic.twitter.com/szYyl0nzQd

— Rocket City Trash Pandas (@trashpandas) May 25, 2023
"The transition would be difficult for a mortal person, but not necessarily someone as talented as Kenyon" Trash Pandas Manager Andy Schatzley said. "He knows what he's capable of as an athlete and as a competitor, and we're seeing it translate to the mound."
That competitive fire was never on display more than in 2019, when Yovan was a junior at the University of Oregon. Starting the season opener on the mound against Texas Tech, he knew something wasn't right.
"We had this great team, and I went out there to pitch. It was 85 degrees, I went for two innings, and my hand goes white," he recalled. "The next week I was in the ICU for 72 hours, laying on my back with a tube in my groin, shooting blood thinners into my arm. They told me I was never going to pitch again. It was hard to wrap my head around what was going on."
An MRI revealed blood clots in his right arm, covering the artery in his shoulder. The rest of what would have been his 2019 season was filled with trips to ICU, seeing doctors all around the country, and a grueling rehab stint. Yovan said initially that the clot was so severe, he was at risk of losing his hand, his arm, or even his life if the clot wasn't discovered when it was.
Yovan beat the doctor's diagnosis to return to the Ducks in 2020, both as a pitcher and a hitter. In his first game back on campus in Oregon, he ripped a walk-off single to beat Nevada on February 21. He eventually became the first player in school history to earn All-America honors as both a pitcher (2017) and a hitter (2020).
Yovan, Yo-GONE. 1-run ball game in the third as @kenyonyovan21 hits his 12th tater of the season. #GoDucks pic.twitter.com/A70nFgWnzu

— Oregon Duck Baseball (@OregonBaseball) May 19, 2021
The drive that powered Yovan back to the field in college has been a key to his success with the Trash Pandas. His upper 90s fastball has been a problem for all hitters all season, and when Yovan gets a big out, he's not shy about celebrating on the field.
"It's a mindset I must get myself into. My friends tell me that I'm the guy that you never want to play against but I'm the guy you always want to have on your team," he said. "Nothing when I'm on the field is personal to anyone I'm playing against, but it's the mindset that I have to get myself to in order to perform at the highest level."
As part of a talented Trash Pandas bullpen, Yovan has shown the ability to adapt and overcome that has been a key throughout his baseball journey, and his life off the field.
With the heat of summer fast approaching, Yovan has one final message. When asked what fans should expect when they hear Kenyon Yovan is entering the game, his answer was simple.
"Game over."