Trash Pandas Hosting 2023 Job Fair On February 11
Third annual job fair set for 10 AM at Toyota Field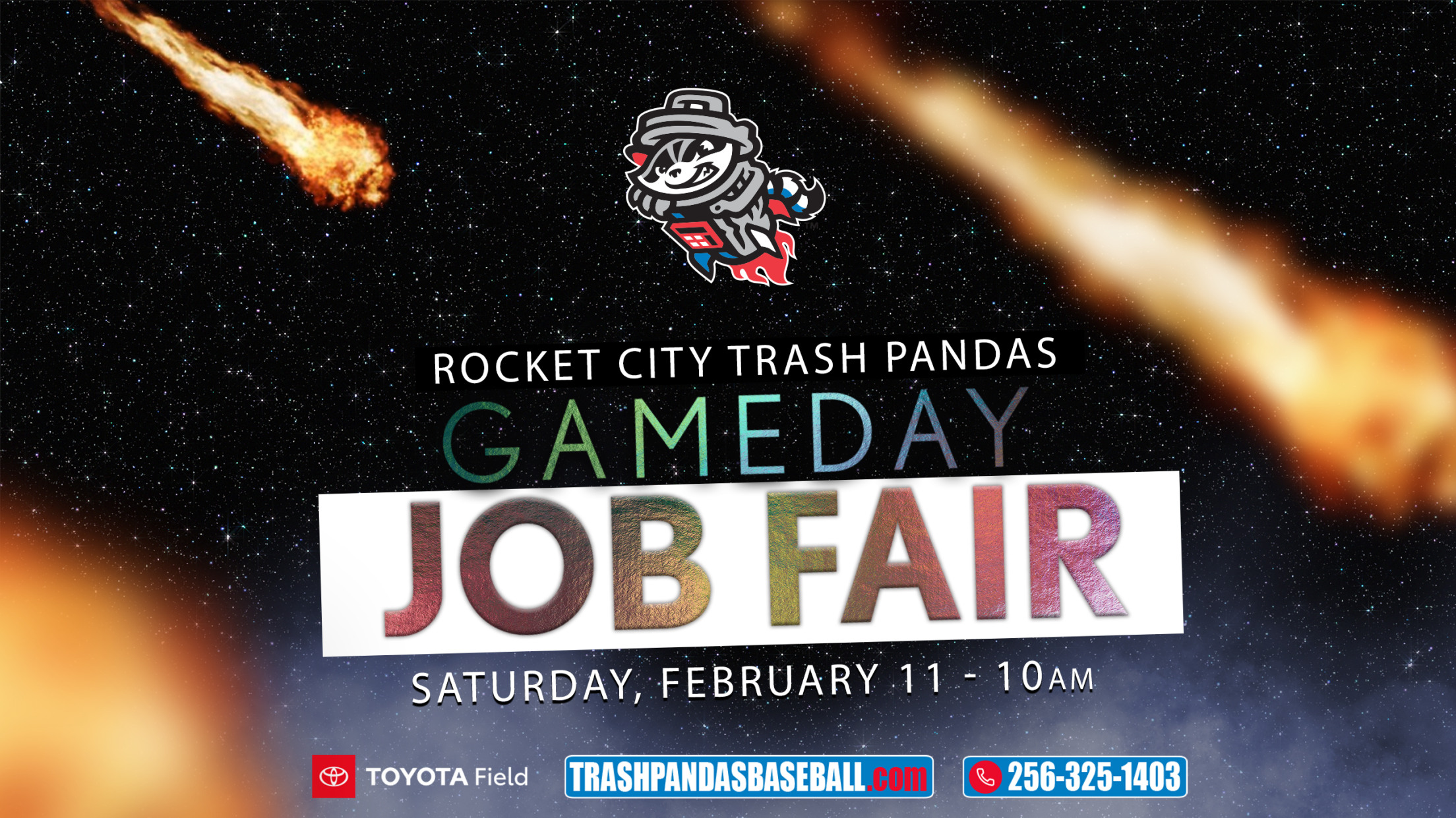 The Rocket City Trash Pandas are hiring! Ahead of the third season of Trash Pandas baseball in 2023, the team will be hosting a job fair at Toyota Field on Saturday, February 11 beginning at 10 a.m. The Trash Pandas are looking for people with strong energy, passion, and enthusiasm
The Rocket City Trash Pandas are hiring! Ahead of the third season of Trash Pandas baseball in 2023, the team will be hosting a job fair at Toyota Field on Saturday, February 11 beginning at 10 a.m.
The Trash Pandas are looking for people with strong energy, passion, and enthusiasm to work at Trash Pandas home games and events at Toyota Field to help create the best ballpark experience in Minor League Baseball.
Many positions are available for a wide variety of positions throughout all departments at Toyota Field, including:
Ushers and Ticket Takers
Box Office Ticket Sellers
Production Staff
Promotions Staff and Performers
Merchandise Sales Associates
Parking Lot Attendants
Security Staff
Guest Services
Grounds Crew
Food and Beverage

Bartenders
Cooks
Concession Stand Cashiers
Suite Attendants
Interested candidates must be at least 16 years of age with legal work status. During the job fair, applicants will have the chance to interview for a maximum of three (3) positions. Each interview will take about 5-10 minutes. Individuals who are not hired for one of their top three positions could be offered a role in a different department.
All applicants MUST have a completed job application prior to being interviewed. The application can be downloaded and filled out in advance by CLICKING HERE, and there will also be forms available on-site at the job fair. Job preference sheets will be available for those interviewing for multiple positions.
The Trash Pandas open the 2023 season at Toyota Field on Thursday, April 6 against the Chattanooga Lookouts. First pitch is scheduled for 6:35 p.m.