Birds of the Ballpark: Brewer's Blackbird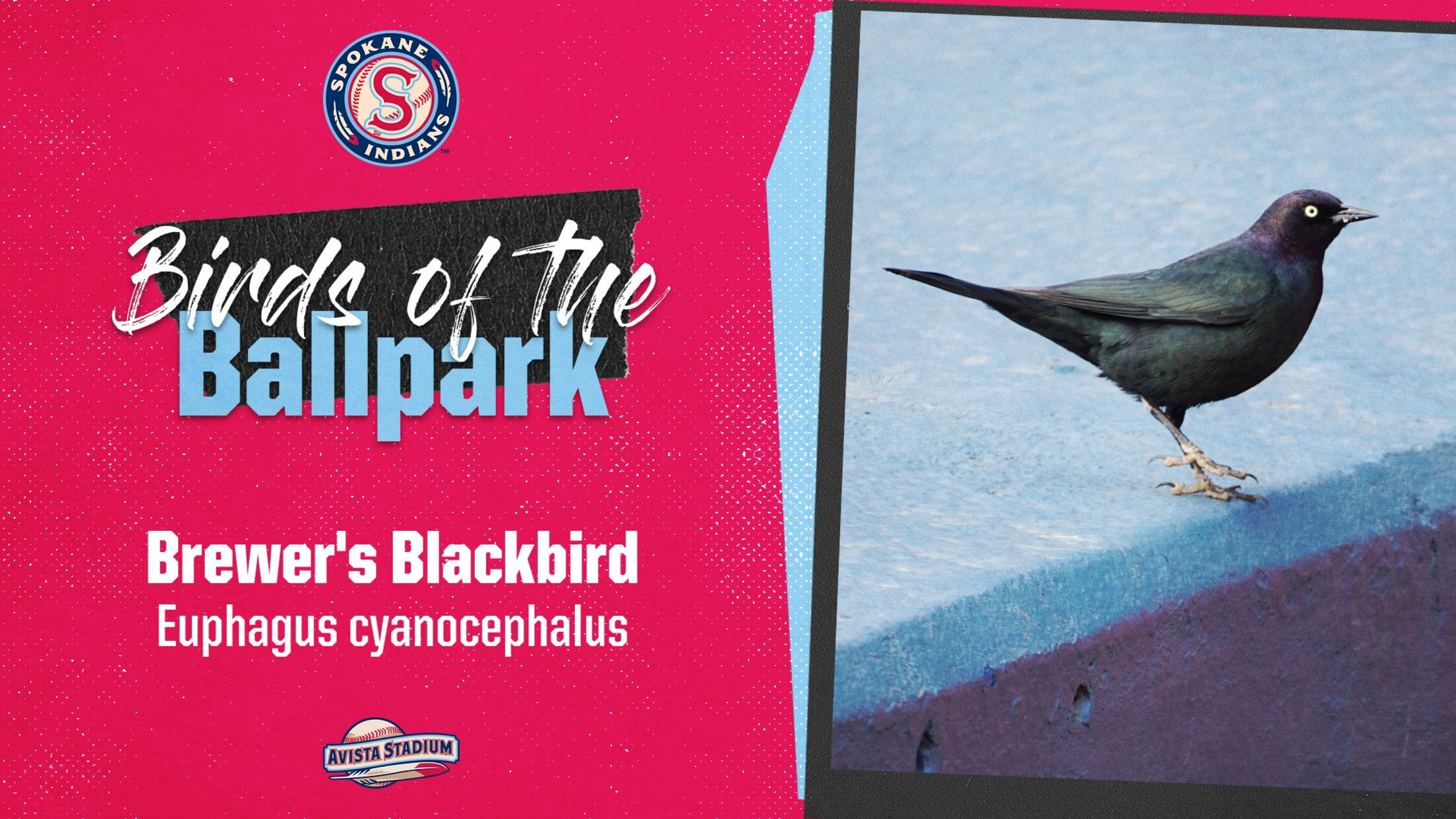 Common Name: Brewer's Blackbird Scientific Name: Euphagus cyanocephalus Habitat: Found in open areas such as grasslands, pastures, lawns, golf courses, agricultural fields, alpine meadows, and beaches; a common sight in urban environments. Lifespan: 8-12 years Length: 8-10 inches (Similar in size to American Robin or Red-Winged Blackbird) Wingspan: 14-15 inches
Common Name: Brewer's Blackbird
Scientific Name: Euphagus cyanocephalus
Habitat: Found in open areas such as grasslands, pastures, lawns, golf courses, agricultural fields, alpine meadows, and beaches; a common sight in urban environments.
Lifespan: 8-12 years
Length: 8-10 inches (Similar in size to American Robin or Red-Winged Blackbird)
Wingspan: 14-15 inches
Diet: Forage in shallow water or in fields, mainly eating seeds and insects.
Have you been accosted by a bird as you enter Avista Stadium? This is likely your culprit. Male Brewer's Blackbirds watch over colonies by sitting at guard perches like the trees and shrubs surrounding the ballpark. They meet predators (i.e. baseball fans) with an alarm call, diving at and sometimes striking them to protect the nest. April and May are prime breeding season for the Brewer's Blackbirds - named for 19th-century ornithologist Thomas M. Brewer of Boston - which spread across the country as agriculture expanded in the United States. Brewer's Blackbirds are frequent visitors to stockyards and farms in winter, where they feed on spilled grain. A social species, Brewer's Blackbirds congregate in large flocks and can also be seen grouped together with Red-winged Blackbirds and Brown-headed Cowbirds.
ABOUT THE SPOKANE INDIANS
The Spokane Indians are the High-A affiliate of the Colorado Rockies located in Spokane, Washington, and were named 2021 MiLB Organization of the Year. Avista Stadium is home to the MultiCare Kids Bench Seat. Parking at all Spokane Indians games is FREE. The Spokane Indians Office and Team Store hours are 10:00 AM - 4:00 PM on Monday through Thursday and 10:00 AM - 1:00 PM on Fridays. On game days, the Office and Team Store are open from 10:00 AM through the end of the game.