Indians Drop Heartbreaker to AquaSox in 10 Innings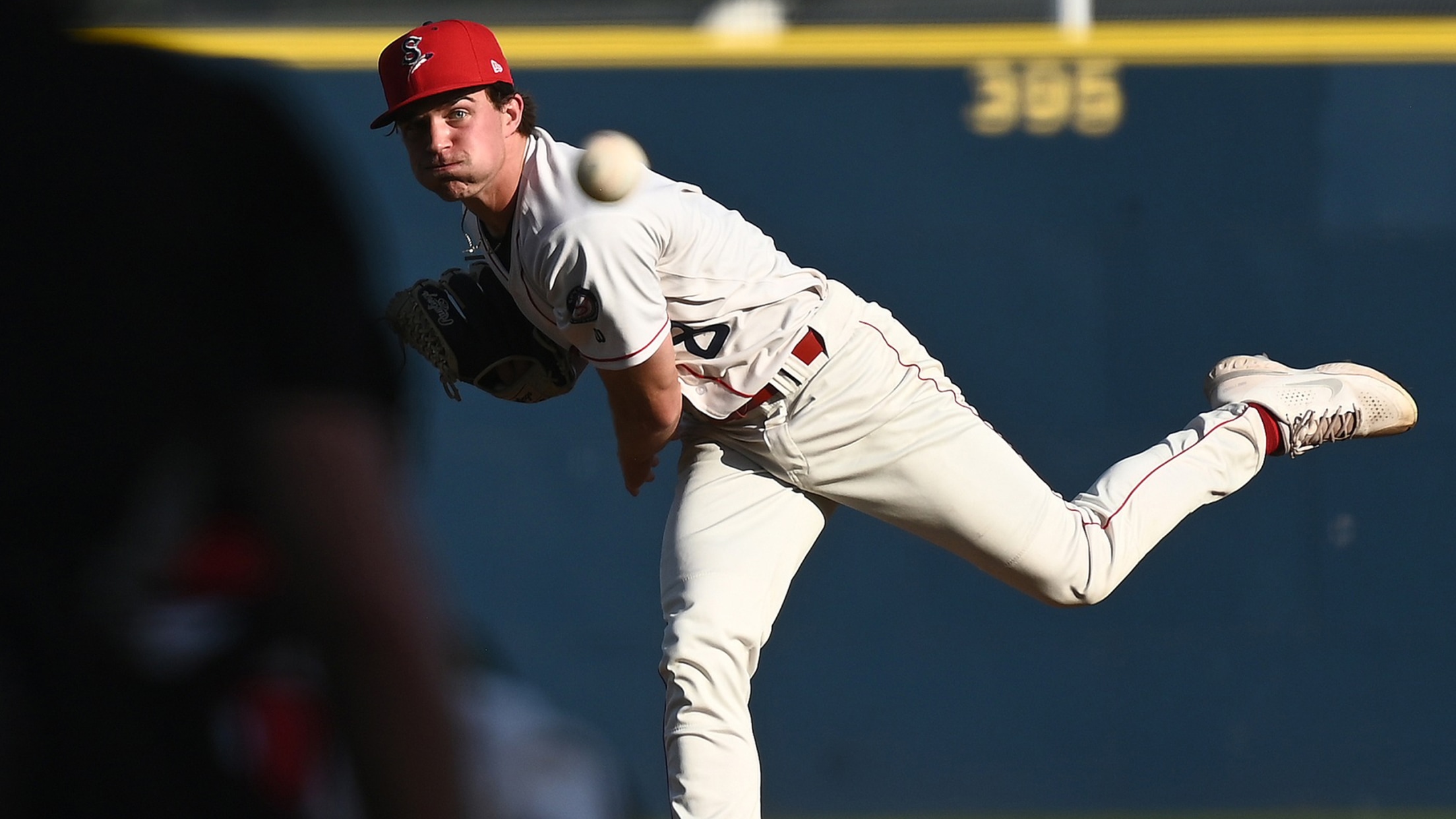 Spokane, Wash. - After scoring in each of the game's first six innings, the Indians looked poised to win their third straight against the AquaSox. Then the ninth inning happened. Everett scored four runs in that frame and three more in the tenth to top Spokane, 10-7, in front of
Spokane, Wash. - After scoring in each of the game's first six innings, the Indians looked poised to win their third straight against the AquaSox. Then the ninth inning happened. Everett scored four runs in that frame and three more in the tenth to top Spokane, 10-7, in front of 4,806 fans at Avista Stadium for Yoke's Family Feast Night presented by Yoke's Fresh Market, KAYU Fox 28, & 92.9 ZZU.
TOP PERFORMERS
Shortstop Adael Amador stuffed the stat sheet for Spokane, finishing with three hits, two doubles, two RBI, two stolen bases, and one walk.
DH Juan Guerrero clubbed his second home run of the season - a solo shot in the fifth - and also chipped in a double and a single.
Sterlin Thompson led the Indians with three RBI on two groundouts and a double.
Right-hander Jacob Kostyshock struck out four over two scoreless innings of relief.
Don't run on Yanquiel Fernandez. Spokane's right fielder threw out a runner at the plate in the 10th and now has three outfield assists in his last two games.
AROUND THE NORTHWEST LEAGUE
Hillsboro (9-11) got two runs in the eighth to top Tri-City (7-12) by a final of 4-2.
Vancouver (8-8) piled up 15 hits in their 11-1 win over Eugene (
NEXT HOME GAME
Sunday, April 29th vs. Everett AquaSox at 1:05 p.m. - Pajama Party Day Game: You won't want to hit snooze on this game! Come dressed in your favorite onesie, night-gown, or matching PJ set for a comfy day at the ballpark. Stick around after the game for Pizza Factory Catch on the Field!
ABOUT THE SPOKANE INDIANS
The Spokane Indians are the High-A affiliate of the Colorado Rockies located in Spokane, Washington, and were named 2021 MiLB Organization of the Year. Avista Stadium is home to the MultiCare Kids Bench Seat. Parking at all Spokane Indians games is FREE. The Spokane Indians Office and Team Store hours are 10:00 AM - 4:00 PM on Monday through Thursday and 10:00 AM - 1:00 PM on Fridays. On game days, the Office and Team Store are open from 10:00 AM through the end of the game.