Q & A with Spokane Indians Legend Tommy Hutton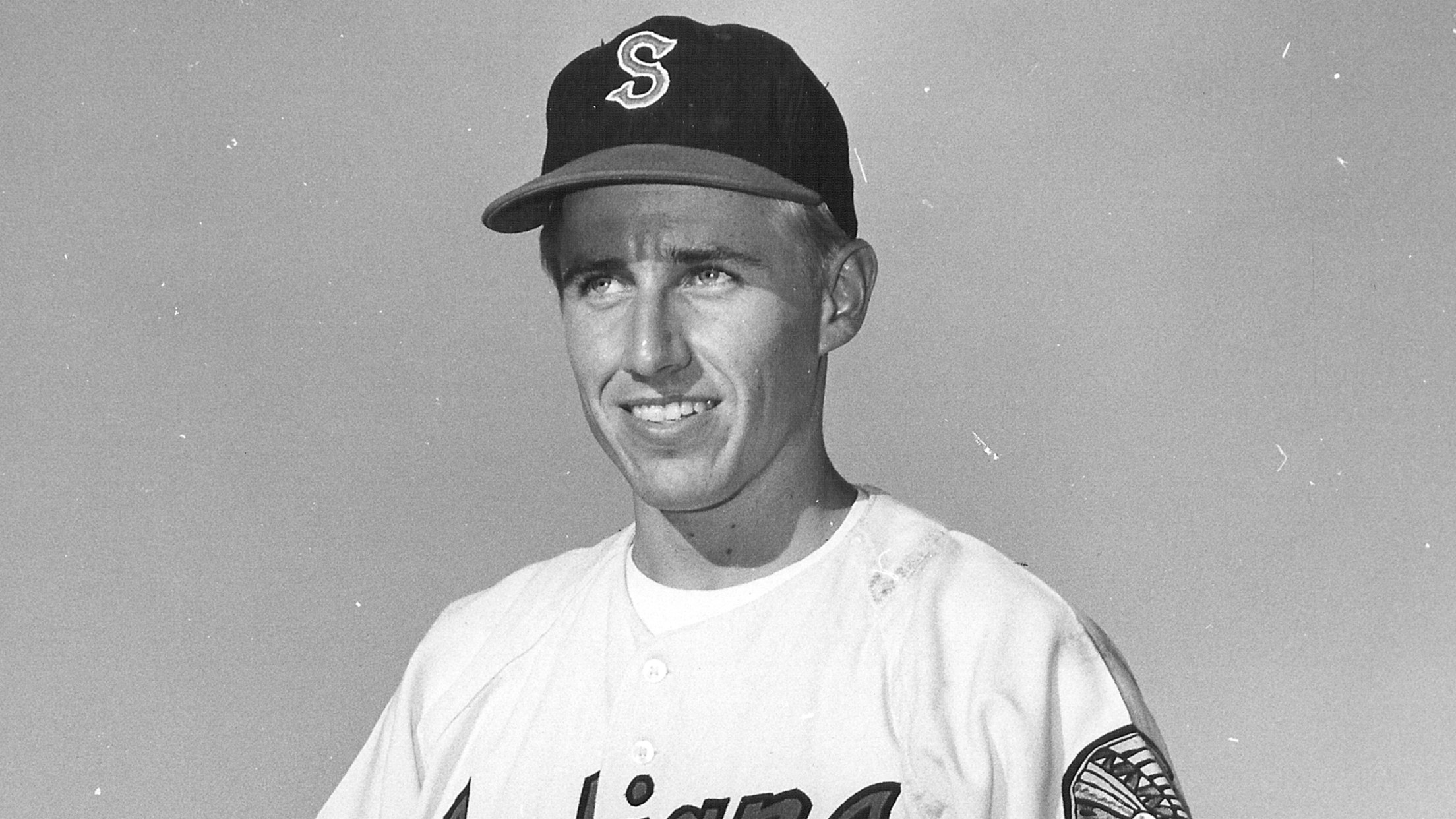 Spokane, Wash. - Tommy Hutton starred at South Pasadena High School where he was spotted by an up-and-coming Dodgers scout by the name of Tommy Lasorda. The future Hall of Famer convinced the young ballplayer to take less money in order to stay close to home, and Hutton signed with
Spokane, Wash. - Tommy Hutton starred at South Pasadena High School where he was spotted by an up-and-coming Dodgers scout by the name of Tommy Lasorda. The future Hall of Famer convinced the young ballplayer to take less money in order to stay close to home, and Hutton signed with the Dodgers for $8,000 in 1964 despite being offered more by the Red Sox (the amateur draft did start until the following year). Hutton rocketed through the lower level of the minor leagues and reached Spokane for the first time as a 20-year-old in 1966. Stardom seemed imminent.
Unfortunately, the talented first baseman found himself blocked by six-time Gold Glove winner Wes Parker in Los Angeles, and Hutton ended up spending a total of six seasons in the Inland Northwest (1966-1971). The left-hander played a key role on the legendary 1970 Pacific Coast League Championship squad, batting .323 with a 56 RBI in 90 games, and was even better the next season (.352, 19 HR, 46 2B, 103 RBI, .998 OPS) to capture the PCL batting title and MVP award. Hutton's total of 631 games in an Indians uniform is the sixth-highest mark in franchise history.
The 26-year-old Hutton was traded to Philadelphia in 1972 and finally received extended playing time in the big leagues, helping the Phillies reach the NLCS in consecutive seasons (1976-77) as a back-up first baseman and pinch-hitter. He enjoyed his finest season in the majors in 1977 with a .309 average (25-for-81) and more walks than strikeouts (12/10) in 107 games with the Phils. Hutton wrapped his playing career north of the border with Toronto (1978) and Montreal (1978-1981) before transitioning the broadcast booth starting with the Expos in 1982. Hutton would go on to serve as a color commentator for the Yankees and Blue Jays before finding his permanent home with the Florida Marlins, where teamed up with fellow Spokane Indians alum Rich Waltz in the booth. Now at 76 years old and in his fifth decade in professional baseball, Hutton continues to call games for the Marlins when he's not busy playing golf or spending time with his three granddaughters.
We recently caught up with Tommy to talk about his time in Spokane, favorite memories from his playing career, and how the game has changed in the last 50 years.
SI: You grew up in Southern California - what were your impressions of the Northwest when you arrived in Spokane?
Growing up in So. Calif., my first impressions were the cold, rainy and damp weather we always had the first month of the season. Home Opener would always be preceded by a parade downtown, which wasn't always the warmest of days! As the season progressed though, the Northwest is absolutely beautiful during the summer months.
SI: What are some of your fondest memories from your time in Spokane? What did you like to do on your days off from baseball in Spokane?
I enjoyed the Pacific Coast League on a whole, especially trips to Hawaii. The fans in Spokane were always great to us and certainly I enjoyed 1971 when I won the PCL Batting Title. We also had some great teams in '70 & '71. I loved going over to Coeur d'Alene on off days, or occasionally on a Sunday night where you could get a beer or two!
SI: Did you have a favorite teammate with the Indians? Have you been back since?
Loved so many guys that I played with, especially my roomies in different years. Alan Foster one year and the late Jerry Stephenson for a couple years. Davey Lopes was a great teammate as was Tom Paciorek, Ron Cey, Bobby Valentine and others. Believe it or not, living all the way here in South Florida, I have not been back to Spokane since I played there.
SI: What was it like playing for Tommy Lasorda?
We don't have enough time or space to talk about Tommy Lasorda. he was the scout that signed me plus I played three years for him in Spokane. I had a biological father who I loved and Tommy was my baseball father who taught me about the game both on and off the field.
SI: Favorite big league ballpark to play in?
I always loved going to and playing at Dodger Stadium (my hometown); had good success at Shea Stadium and Wrigley field too.
SI: Your former broadcast partner with the Marlins - Rich Waltz – also started his career in Spokane. Did you two ever discuss your time in the Inland Northwest?
Rich Waltz and I speak often, and yes, we talked about our time in the Northwest as well. He still makes his home in Seattle.
SI: Toughest pitcher you ever faced?
Fastballs didn't bother me much – the toughest pitcher I faced was Bruce Sutter. I couldn't figure out that splitter.
SI: Top moment from your playing career?
Top moment was just being in MLB for 10 1/2 years. After 5+ years in Spokane I wasn't sure that would happen. Being on playoff teams in Philadelphia 1976 & 1977. For a guy with 22 career home runs I had a pair of two-HR games: one at Shea vs. the Mets and the other in Philadelphia vs the Expos.
SI: Top moment as a broadcaster?
Being a part of (2) World Series Championships by the Marlins in 1997 and 2003 and also broadcasting Nolan Ryan's 7th - and his final - no-hitter.
SI: You've been in professional baseball now for over five decades - what's the biggest change you've seen in the game?
Yes, the game has changed. Players are bigger, stronger, eat better, workout more, and are better in some ways, but not all ways. We were taught all the little things of playing the game. You were embarrassed if you struck out or didn't move a runner. Baseball is still a great game and I actually look forward to the new rule changes this year.
SI: What keeps you busy when you're away from the ballpark now?
I still have my hand in broadcasting (54) home games this year for the Marlins but have three granddaughters that are all within 20 minutes of us: ages 8, 6, and 2. Golf is also a passion and I try to play two or three times a week.
ABOUT THE SPOKANE INDIANS
The Spokane Indians are the High-A affiliate of the Colorado Rockies located in Spokane, Washington, and were named 2021 MiLB Organization of the Year. Avista Stadium is home to the MultiCare Kids Bench Seat. Parking at all Spokane Indians games is FREE. The Spokane Indians Office and Team Store hours are 10:00 AM - 4:00 PM on Monday through Thursday and 10:00 AM - 1:00 PM on Fridays. On game days, the Office and Team Store are open from 10:00 AM through the end of the game.