Spokane Indians and Sweetser Law Team Up to Make Reading Fun for Local Students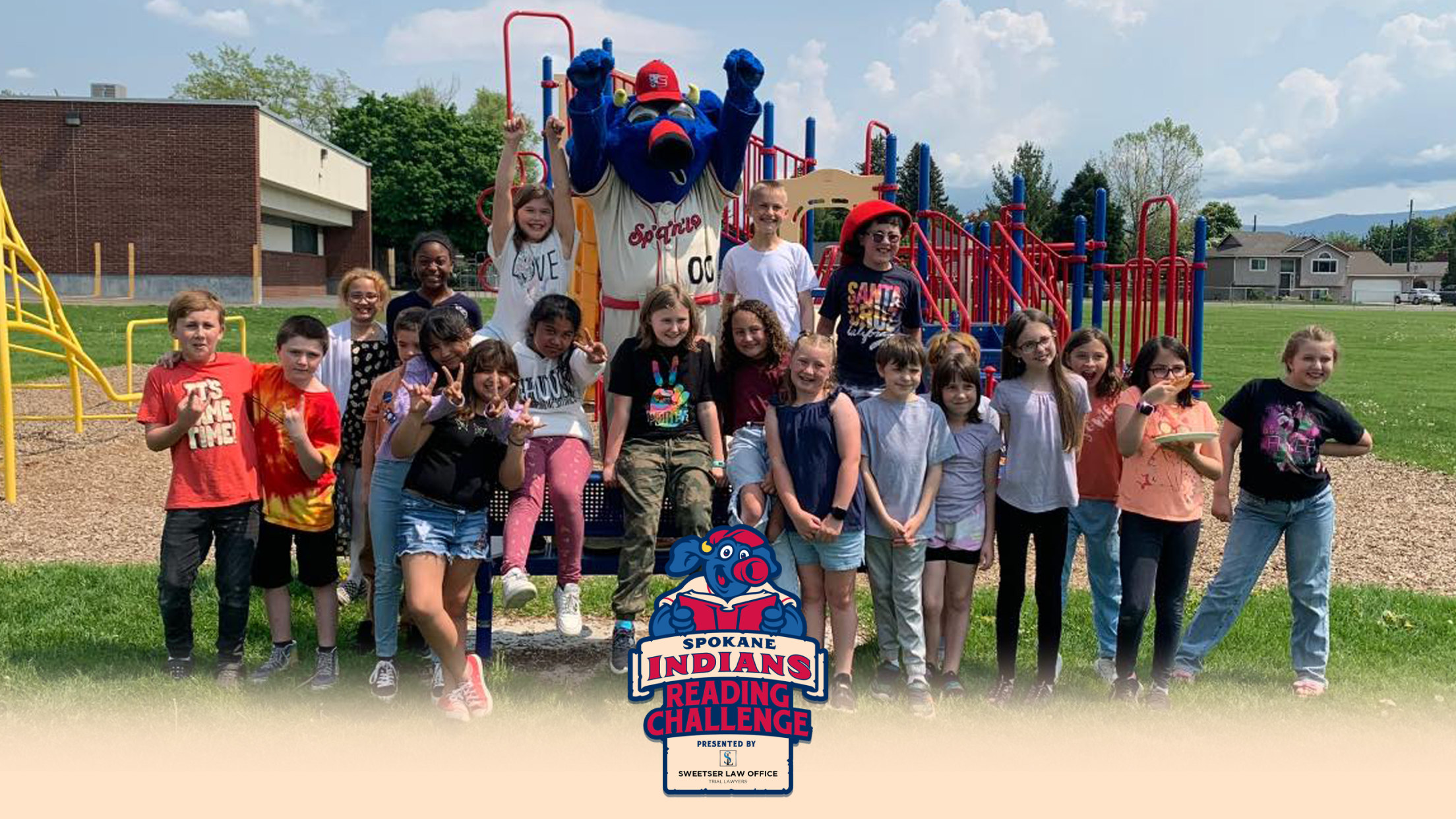 Spokane, Wash. - Sweetser Law Office, Communities in Schools, and local Title 1 elementary schools teamed up to promote literacy in the Inland Northwest as part of the Spokane Indians Reading Challenge. This year's participating schools, Broadway Elementary and McDonald Elementary, received a visit from OTTO the Mascot and Spokane
Spokane, Wash. - Sweetser Law Office, Communities in Schools, and local Title 1 elementary schools teamed up to promote literacy in the Inland Northwest as part of the Spokane Indians Reading Challenge. This year's participating schools, Broadway Elementary and McDonald Elementary, received a visit from OTTO the Mascot and Spokane Indians staff to help kick off the program with fun-filled assemblies in March.
The Reading Challenge encourages and empowers local students to learn through reading as they track their reading minutes and earn prizes from the Spokane Indians – including tickets to a game! Prizes are associated with the number of minutes read and these prize levels correlate with the bases of a baseball field.
Reading Program Prizes
1st Base (180 Minutes): Bookmark
2nd Base (360 Minutes): Pencil & OTTO Baseball Card
3rd Base (540 Minutes): Book
Home Run (720 Minutes): Two Tickets to an Indians Game!
In addition to the prizes listed above, Broadway Elementary School's fourth grade class earned a pizza party with OTTO for accumulating the most minutes in the 2023 Reading Challenge. It's all thanks to Sweetser Law Office and our supporting sponsors Mallory Paint Store and nomnom!
ABOUT THE SPOKANE INDIANS
The Spokane Indians are the High-A affiliate of the Colorado Rockies located in Spokane, Washington, and were named 2021 MiLB Organization of the Year. Avista Stadium is home to the MultiCare Kids Bench Seat. Parking at all Spokane Indians games is FREE. The Spokane Indians Office and Team Store hours are 10:00 AM - 4:00 PM on Monday through Thursday and 10:00 AM - 1:00 PM on Fridays. On game days, the Office and Team Store are open from 10:00 AM through the end of the game.