Spokane Indians Host Deployed Families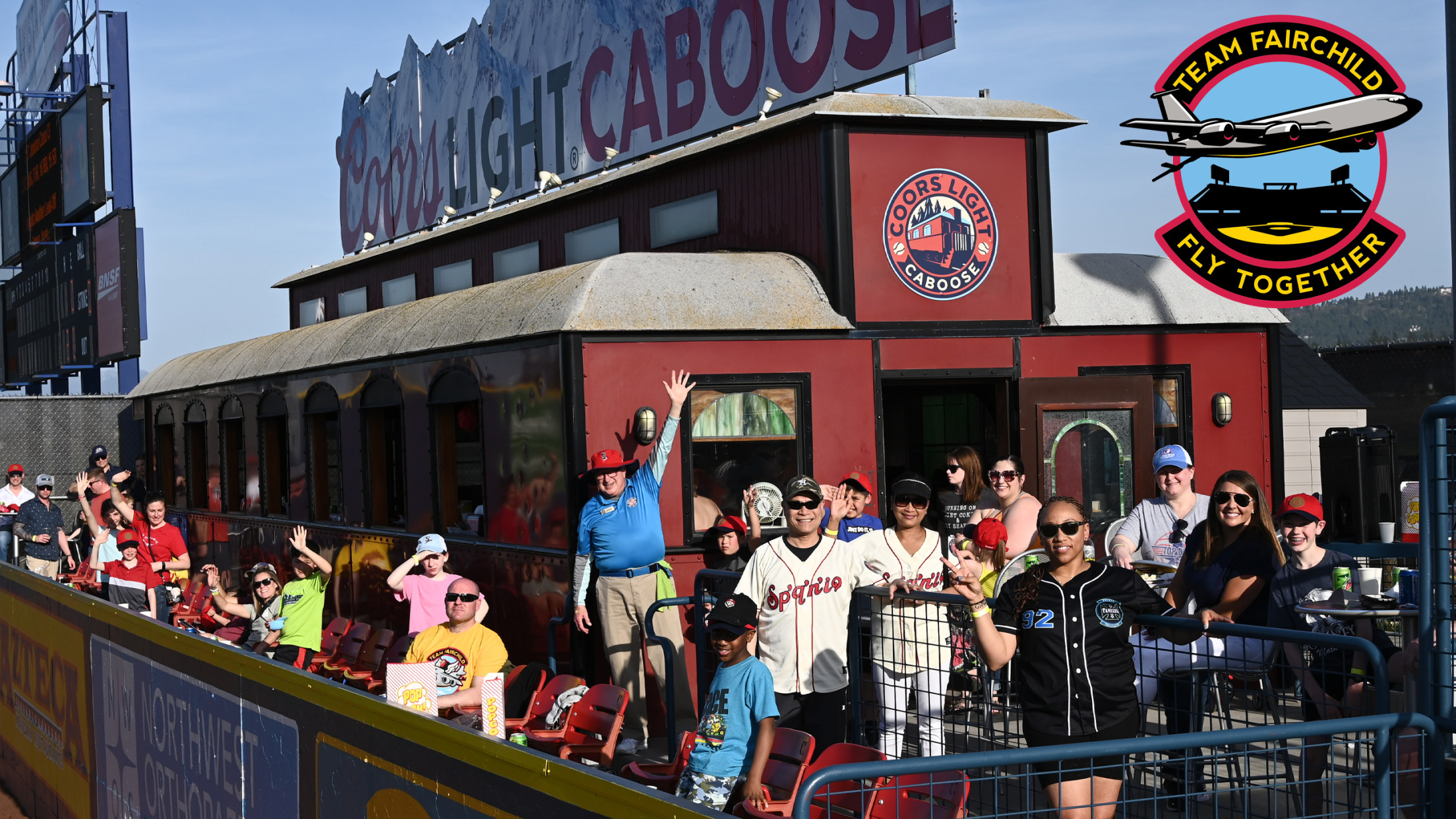 Spokane, Wash. - Thanks to the generous support of Corwin Ford, Divine's Automotive & Towing, Great Clips, and Spokane International Airport, the Spokane Indians hosted 120 Fairchild Deployed Family members at Avista Stadium on Saturday, April 29th. The families were treated to a night of baseball, food, and fun in
Spokane, Wash. - Thanks to the generous support of Corwin Ford, Divine's Automotive & Towing, Great Clips, and Spokane International Airport, the Spokane Indians hosted 120 Fairchild Deployed Family members at Avista Stadium on Saturday, April 29th. The families were treated to a night of baseball, food, and fun in two of the ballpark's most popular group areas, the Pepsi Porch and Coors Light Caboose. In addition to the game tickets, each attendee was treated to a full catered buffet while they enjoyed each other's company and support as the Indians and AquaSox clashed in a thrilling extra-inning affair.
"We love having the opportunity to support our friends at Fairchild Air Force Base," said Spokane Indians Senior Vice President Otto Klein. "These families make incredible sacrifices and we hope their night at the ballpark provided a welcome distraction from challenges they face with their loved ones away."
Taryn Tubiolo was joined by her children, Hanna and Owen, on the field and threw out the ceremonial first pitch at the game. Taryn is the wife of Lt. Col. Justin Tubiolo, who is the commander of the 93rd Air Refueling Squadron at Fairchild Air Force Base and is currently deployed with his squadron to the European theater in support of NATO.
Tayrn has been a military spouse for 18 years, during that time she has led her family through four deployments to include deployments to Kuwait, Afghanistan, and Qatar. As military children, Hanna and Owen have experienced three deployments and lived in four states and three countries.
The Spokane Indians want to thank all the military spouses and families who support their service members and keep the home front running while their loved ones are away defending our nation.
ABOUT THE SPOKANE INDIANS
The Spokane Indians are the High-A affiliate of the Colorado Rockies located in Spokane, Washington, and were named 2021 MiLB Organization of the Year. Avista Stadium is home to the MultiCare Kids Bench Seat. Parking at all Spokane Indians games is FREE. The Spokane Indians Office and Team Store hours are 10:00 AM - 4:00 PM on Monday through Thursday and 10:00 AM - 1:00 PM on Fridays. On game days, the Office and Team Store are open from 10:00 AM through the end of the game.