Through the Decades with the Spokane Indians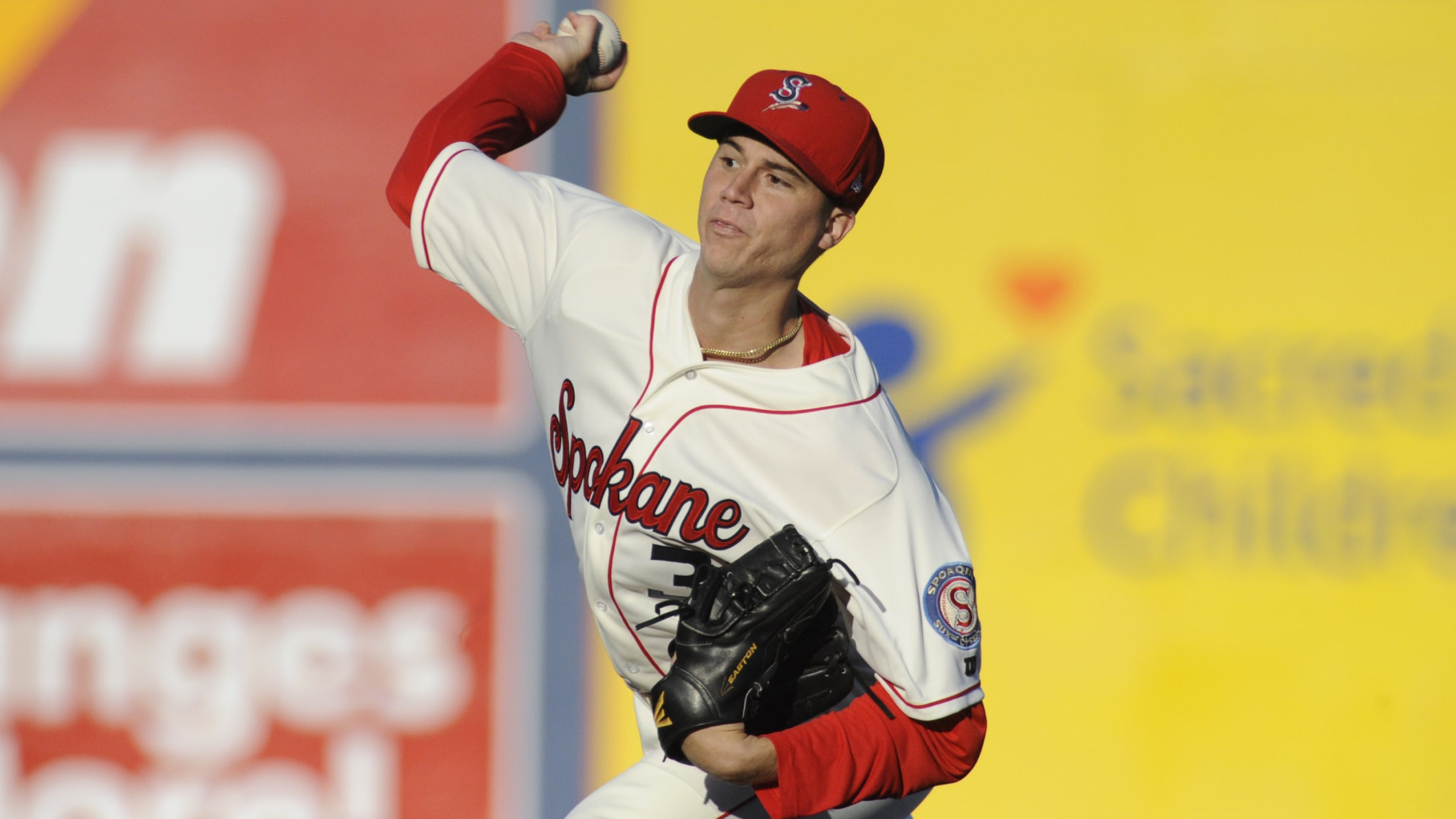 Chi Chi Gonzalez (2013)
2013 Record: 38-38 (3rd in NWL North) MLB Affiliate: Texas Rangers Notable Alumni: Jordan Akins, Chi Chi Gonzalez, Keone Kela Notes: After two straight losing seasons the Spokane Indians returned to .500 in 2013 thanks to a pitching staff that posted the lowest team ERA (3.28) since 1968. The squad
2013
Record: 38-38 (3rd in NWL North)
MLB Affiliate: Texas Rangers
Notable Alumni: Jordan Akins, Chi Chi Gonzalez, Keone Kela
Notes: After two straight losing seasons the Spokane Indians returned to .500 in 2013 thanks to a pitching staff that posted the lowest team ERA (3.28) since 1968. The squad had 10 hurlers that posted a sub-3 ERA (min. 10 IP) highlighted by starter Kelvin Vazquez (2.13 ERA in 63.1 IP) and relievers Alex De La Cruz (0.46 ERA in 19.2 IP) and Sam Wolff (1.10 ERA in 16.1 IP). The offense couldn't match the excellence of their pitching counterparts however, with a team batting average of just .227 and only two players recording an OPS above .700 (Kevin Torres and Marcus Greene). Outfielder Jordan Akins would retire following the season and head to the University of Central Florida to play football, eventually being selected 98th overall by the Houston Texans in the 2018 NFL Draft. Second baseman Cam Schiller traded baseball for softball and won a silver medal with Team USA in the 2019 Pan American Championships. Right-hander Chi Chi Gonzalez returned to Spokane in late 2018 on a rehab assignment and helped the Indians clinch a spot in the Northwest League playoffs with five no-hit innings against the Vancouver Canadians.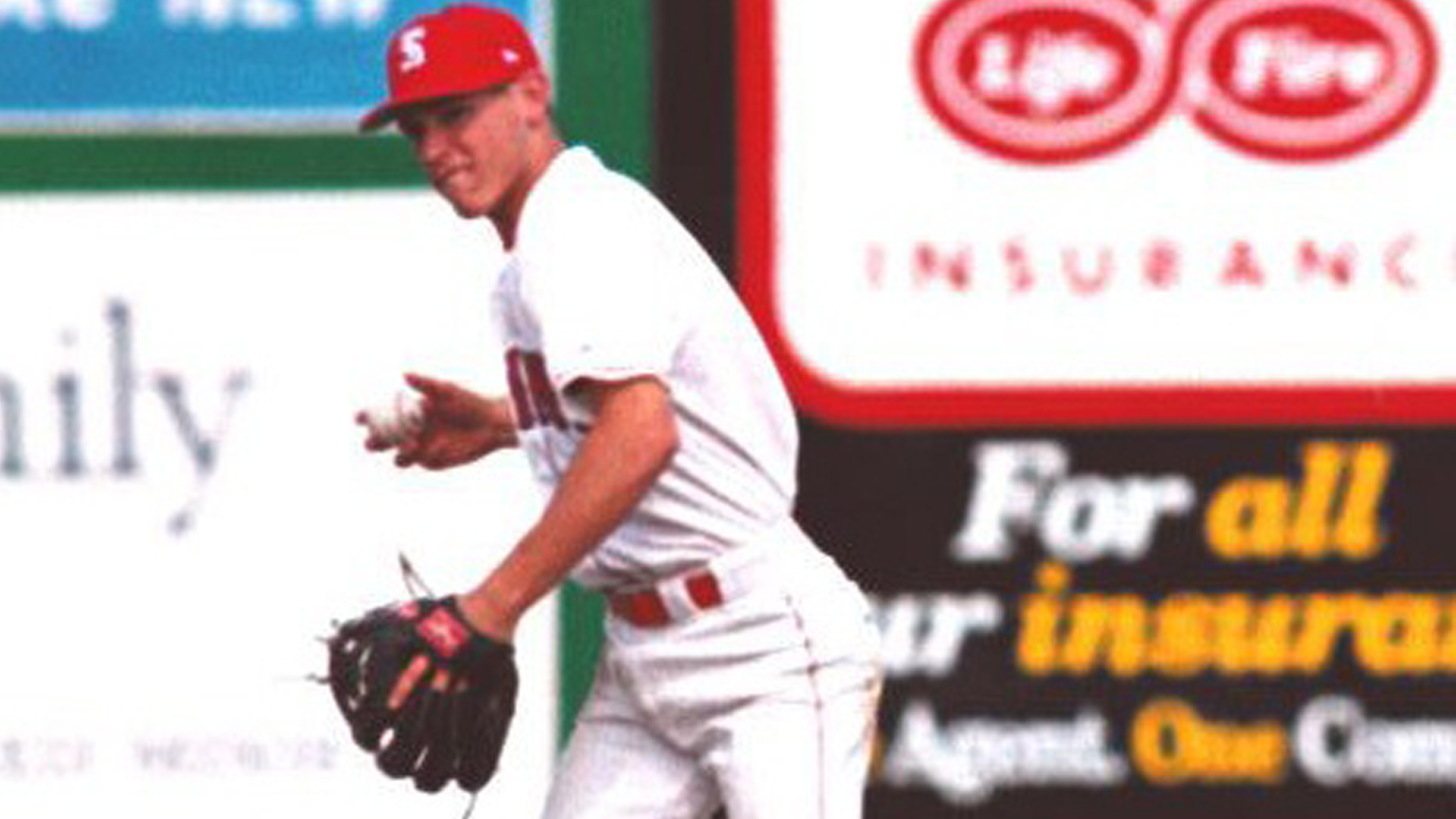 2003
Record: 50-26 (1st in NWL East)
MLB Affiliate: Texas Rangers
Notable Alumni: Jesse Chavez, John Danks, Ian Kinsler
Notes: The Indians teamed up with the Texas Rangers for a second time in 2003 (the first affiliation lasted from 1973-75) and promptly cruised to a Northwest League title, winning nearly two-thirds of their regular season games before sweeping the Salem-Keizer Volcanoes in the NWL Championship. The offense led the league in batting (.267), OBP (.367), and OPS (.758) while the pitching staff paced the circuit in ERA (3.38) and WHIP (1.28). Outfielder Jeremy Cleveland was the lineup's top performer (.323, 20 2B, 53 RBI) with strong contributions from Dane Bubela (.323, 4 HR, 35 RBI) and Andrew Wishy (.285, 55 RBI). Future All-Star Ian Kinsler led the team with 11 steals while also contributing six triples, 10 doubles, and a .277 average. Right-handers Wes Littleton (6-0, 1.56 ERA) and Matt Farnum (5-1, 2.39 ERA) anchored the rotation while Joel Kirsten (4-0, 1.44 ERA) and Dave Mazurek (2.03 ERA, 10 saves) were both rock solid out of the bullpen. Reliever Jesse Chavez has gone on to become the most-traded player in MLB history, won a World Series title with the Atlanta Braves in 2021, and is still in the big leagues 20 years after he left Spokane.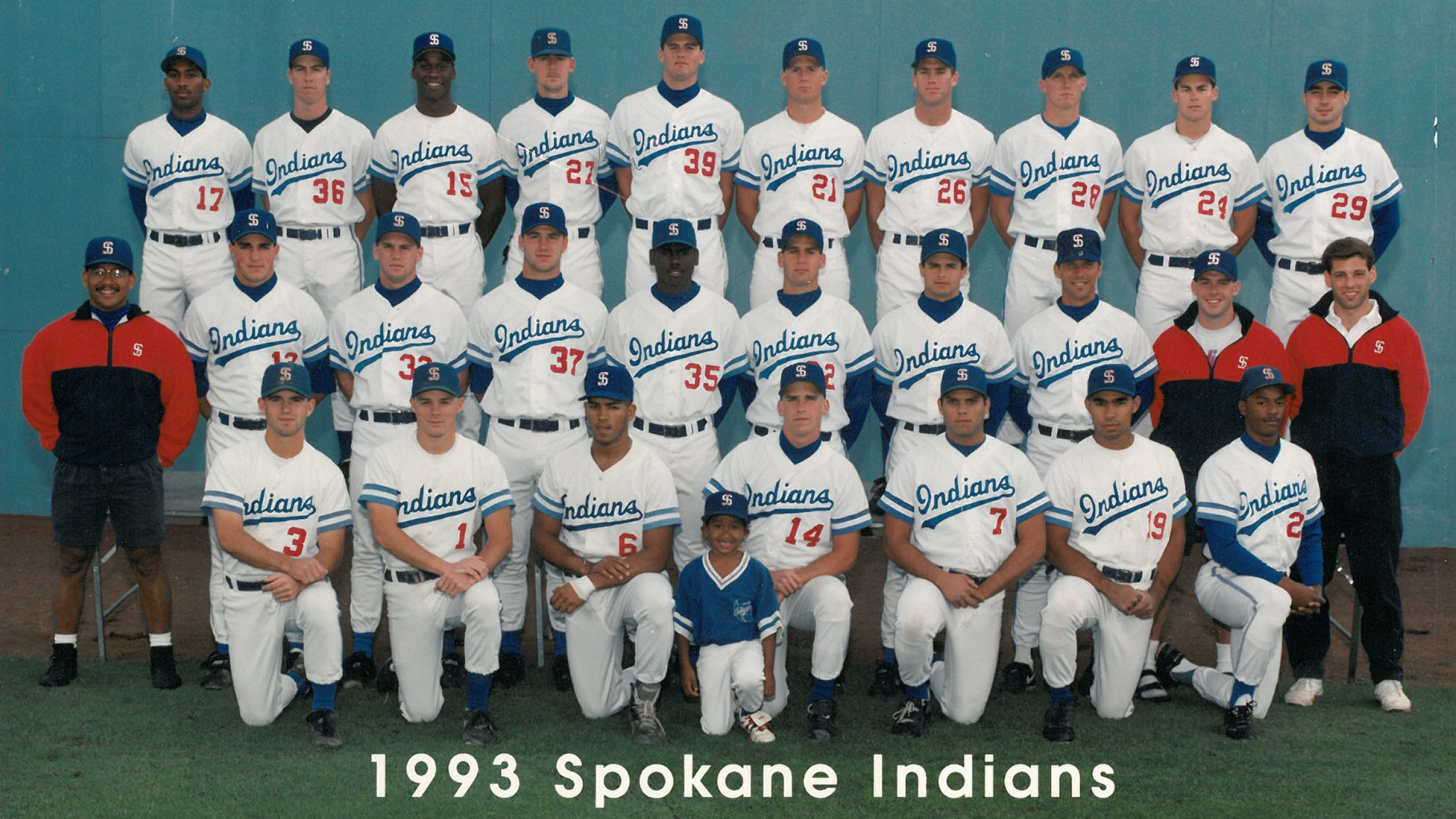 1993
Record: 35-41 (3rd in NWL North)
MLB Affiliate: San Diego Padres
Notable Alumni: Tim Flannery (Manager)
Notes: The 1993 squad was a mostly forgettable bunch, with the exception of southpaw Glenn Dishman - no relation to the Hills - who had a terrific season on the mound (6-3, 2.20 ERA, 79 K's in 77.2 IP) that was highlighted by an almost 'perfect' moment. On July 17th against the Yakima Bears, the left-hander fell one out short of a perfect game as Spokane's first baseman pulled his foot from the bag early celebrating the would-be final out (Dishman would manage to recover and retire the next batter to complete the no-hitter). Jason Thompson led the offense with a .300 average and 25 doubles while the speedy Chris Prieto, who now serves as the Tampa Bay Rays first base coach, stole 36 bases and reached base at a .397 clip. Manager Tim Flannery would go on to win three World Series titles as a member of Bruce Bochy's staff on the San Francisco Giants and now tours with his band "Tim Flannery & the Lunatic Fringe."
1983
Record: 23-46 (4th in NWL Washington Division)
MLB Affiliate: San Diego Padres
Notable Alumni: Mitch Williams
Notes: Following a decade as a Triple-A franchise in the Pacific Coast League, the team moved south to Las Vegas and became the Stars, marking a temporary end to long-season baseball in Spokane. A new Northwest League franchise was awarded to Spokane for the 1983 season and the Indians would spend the next dozen years as an affiliate of the San Diego Padres. The new partnership didn't get off to a great start with the team being outscored by nearly 200 runs and finishing 17.5 games back in the division. Eric Hardgrave was the top hitter (.296/.418/.480) for an offense that hit just 15 home runs, had a combined .613 OPS, and failed to produce any big league players. The pitching staff didn't fare any better as they posted an unsightly 4.88 ERA and 1.623 WHIP, with Jeff Stewart (3.00 ERA) and Darin Cloninger (3.54 ERA) the only two arms to post a sub-4 ERA. Future MLB All-Star Mitch "Wild Thing" Williams led the team with seven wins but lived up to his nickname, uncorking a team-high 14 wild pitches.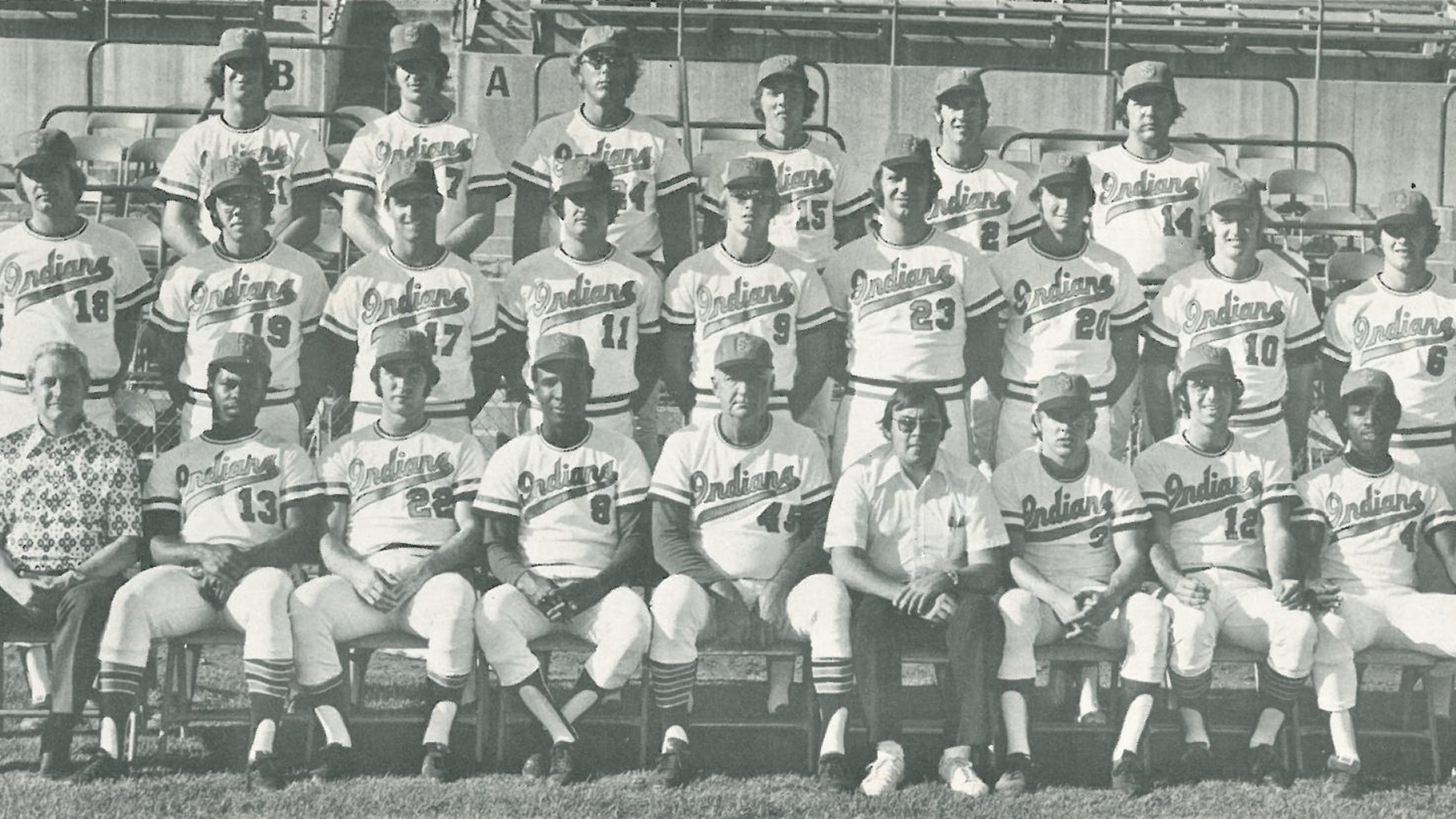 1973
Record: 81-63 (1st in PCL West Division)
MLB Affiliate: Texas Rangers
Notable Alumni: Bill Madlock, Don Stanhouse, Rick Waits
Notes: After a long and successful run with the Los Angeles Dodgers, Spokane was stuck looking for a dance partner following the 1971 season when the team moved south to New Mexico and became the Albuquerque Dukes. Spokane briefly returned to the NWL in 1972 as a Dodger affiliate before joining forces with the Texas Rangers for the first time as new PCL franchise (by way of Portland) in 1973. Under the guidance of longtime minor league manager Del Wilber, Spokane led the league in runs (803) and finished the regular season with an 81-63 record before sweeping the Tuscon Toros to claim the Pacific Coast League title. The Indians hit .288 as a team and were led by future four-time NL batting champion Bill Madlock, who slashed .338/.406/.546 with 22 home runs, 90 RBI, and 17 stolen bases. Jackie Brown (10-1, 2.34 ERA) excelled as a both a starter and reliever while Rick Waits, Jim Shellenback, and Rick Henninger all finished with double-digit wins. The day after Spokane wrapped up their PCL championship, Wilber took over as interim manager of the Texas Rangers for the recently fired Whitey Herzog. Wilber led the Rangers to a 10-8 victory in his first (and last) game as skipper before being unceremoniously replaced by Billy Martin, ending his MLB managerial career with a perfect 1-0 record.