Early Deficit Too Much as Ports Drop Second Straight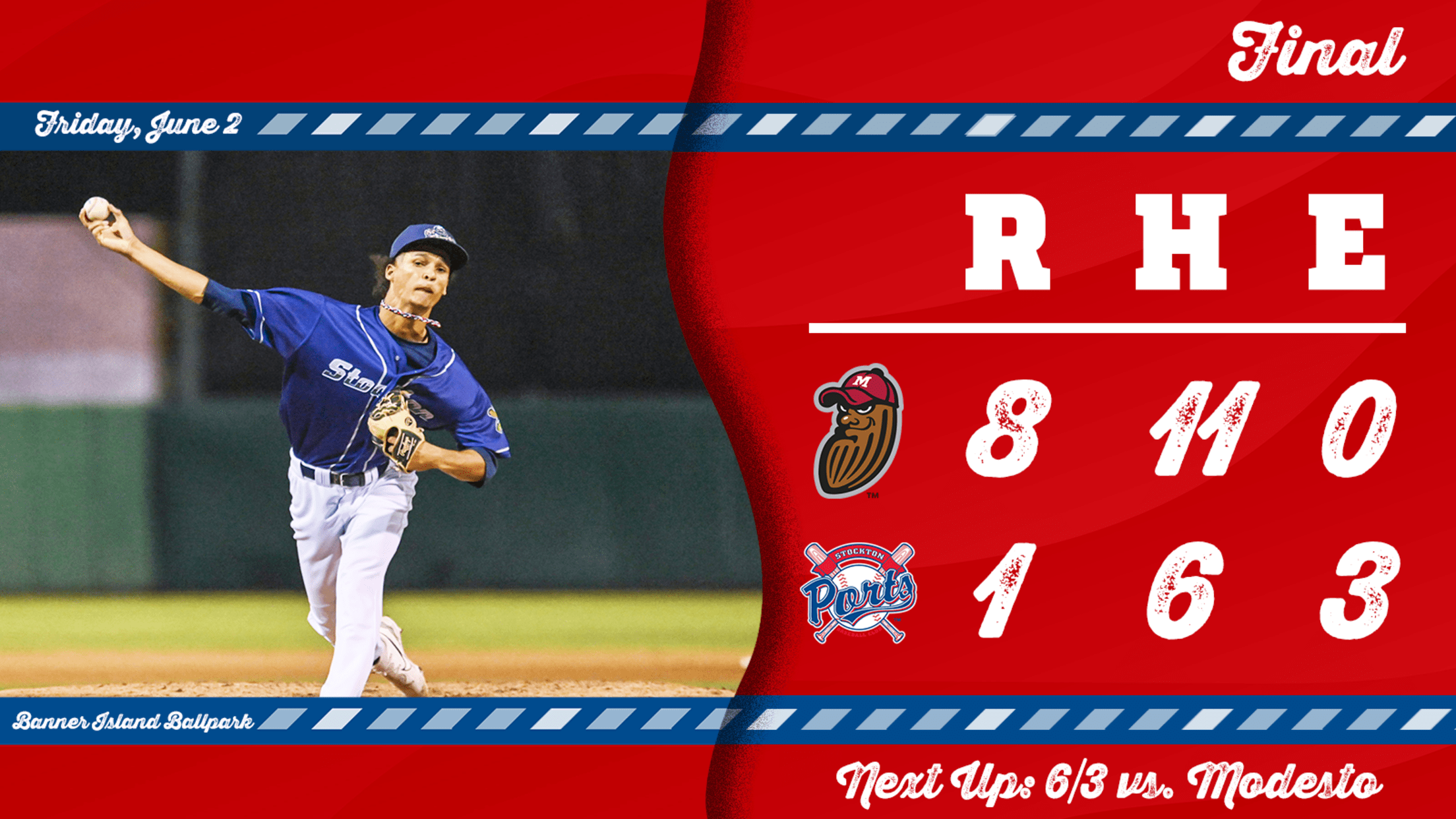 Stockton, CA – The Nuts (25-24) rattled off 11 hits to score early, and often to beat the Ports (17-32) Friday night at Banner Island Ballpark. The Nuts got it going right away in the top of the first inning. Josh Hood singled to start the game, and Cole Young
Stockton, CA – The Nuts (25-24) rattled off 11 hits to score early, and often to beat the Ports (17-32) Friday night at Banner Island Ballpark.
The Nuts got it going right away in the top of the first inning. Josh Hood singled to start the game, and Cole Young doubled in the next at bat to open the scoring. James Gonzales settle in shortly after, and get out of trouble in the 3rd.
In the top of the fourth, Modesto added on as Freuddy Batista hit a ground rule double to score Gabe Moncada. Curtis Washington Jr. would add a single to score two more later in the inning to bring the score to 4-0.
Unforced errors were the story of the game for the Ports, posting three in the game. The bats went cold after the third inning as the Ports stayed out of the hit column until the ninth inning.
A single in the seventh from Colin Davis would make it 5, and two hits from Moncada and Andrew Miller in the 8th put it out of reach for good for The Ports, making it 8-0.
Moncada proved to be a tough out, ending the night with 3 walks, 2 RBI's and a Double.
The Ports would break the slump in the ninth, with Henry Bolte reaching on an infield single. Bjay Cooke hit a double to score TJ Schofield-Sam from first base, to break up the shutout.
Modesto Starter MIchael Morales was efficient. 7 innings pitched, with the final four hitless. 5 strikeouts, and 2 walks on the night.
Stockton looks to win their second game against Modesto this season tomorrow evening. First pitch is scheduled for 7:05