Stockton Ports Announce Marvel's Defenders of the Diamond Night Moved to July 14th, Fiesta Friday taking place this Friday June 2nd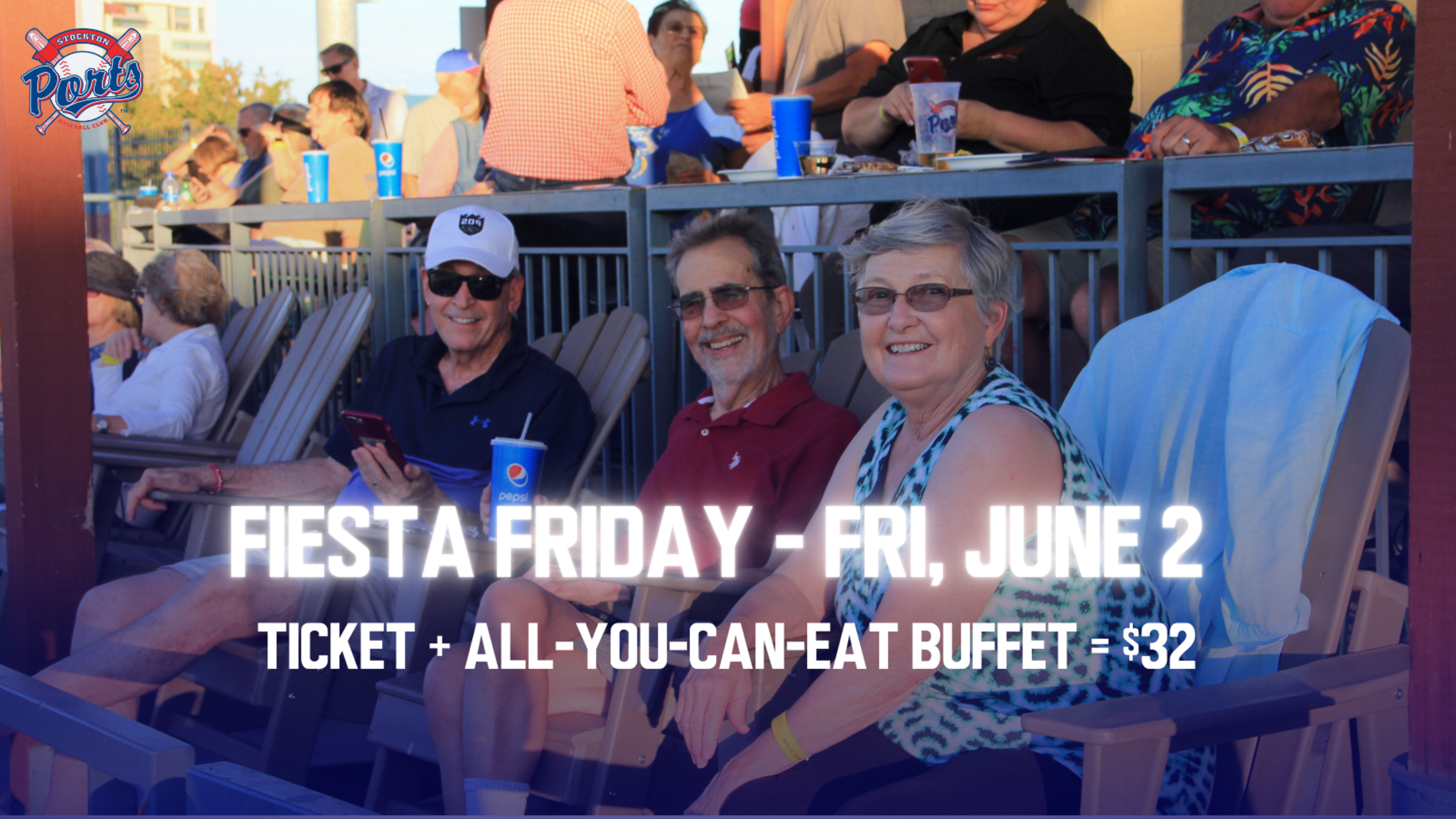 The Stockton Ports announce that this Friday, June 2nd's Marvel's Defenders of the Diamond Night will move to Friday, July 14th to be part of Marvel Weekend. Fiesta Friday takes place this Friday, June 2nd as the promotion for the night. Fiesta Friday will consist of the Ports Bullpen BBQ
The Stockton Ports announce that this Friday, June 2nd's Marvel's Defenders of the Diamond Night will move to Friday, July 14th to be part of Marvel Weekend. Fiesta Friday takes place this Friday, June 2nd as the promotion for the night.
Fiesta Friday will consist of the Ports Bullpen BBQ hospitality area to be sold individually. Fans can purchase an individual ticket in the Bullpen BBQ that will include their ticket plus an all-you-can-eat buffet for just $32. The food menu will include Chicken Tacos, Pulled Pork Tacos, Quesadillas, Churros, Water & Canned Sodas. There will also be a $5 Jose Cuervo Margarita special along with an $8 Tia Linda's Margarita (18% ABV) special exclusive to the Bullpen BBQ Area. Gates open at 6:05pm and the buffet will start at 6:30 pm and will run until 8:00pm with first pitch scheduled for 7:05 pm.
Fans can purchase their ticket here or by going to stocktonports.com/tickets/promotions. For more information, please contact the Ports Front Office at [email protected] or by calling 209-644-1900 today.