Wander Guante Named California League Pitcher of the Week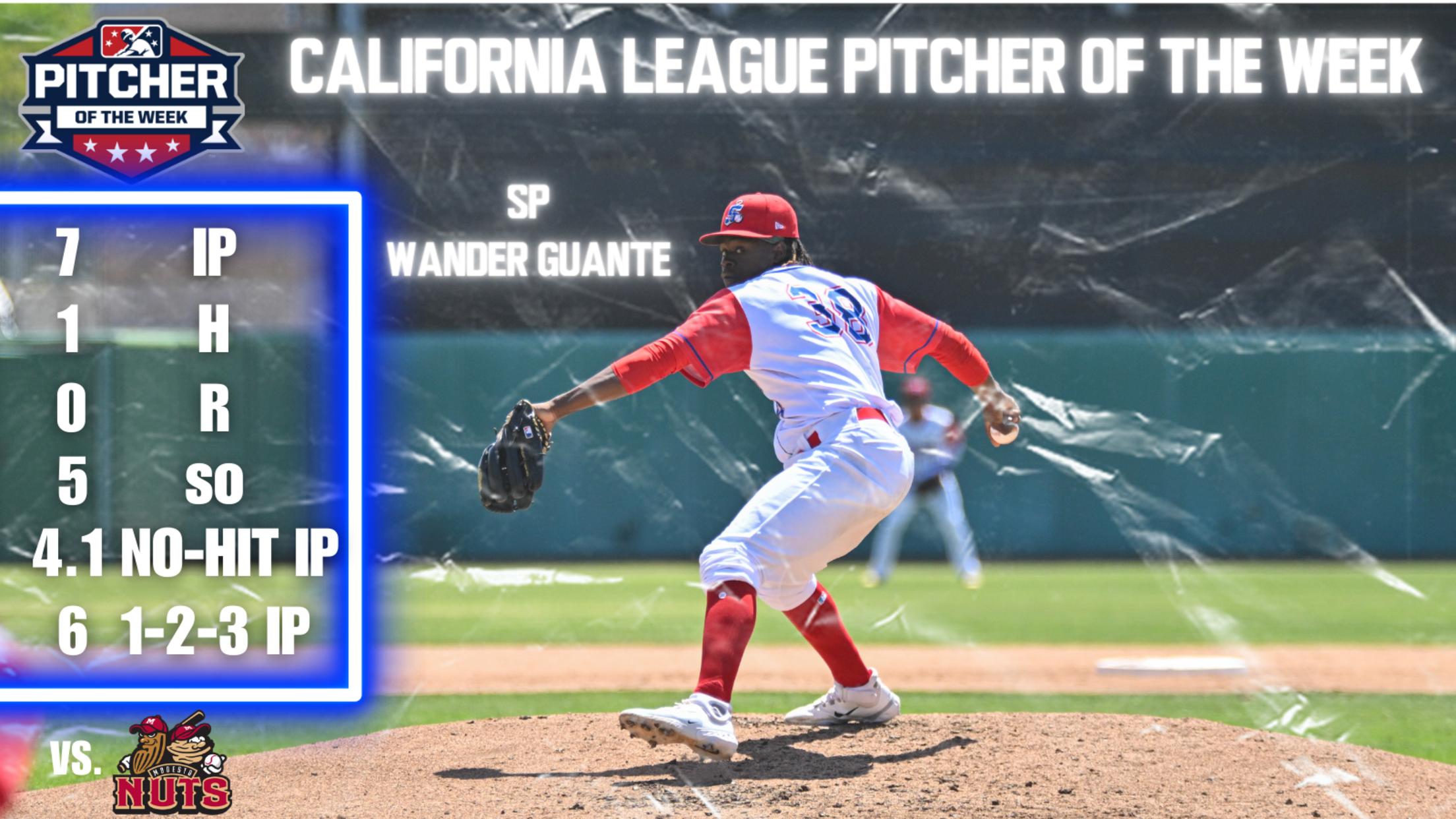 STOCKTON, Calif. - Stockton Ports pitcher Wander Guante has been named the California League Pitcher of the Week for May 29-June 4, Minor League Baseball announced earlier this morning. Guante delivered his best start of the season in the Ports 8-3 win over the Modesto Nuts Sunday afternoon firing seven
STOCKTON, Calif. - Stockton Ports pitcher Wander Guante has been named the California League Pitcher of the Week for May 29-June 4, Minor League Baseball announced earlier this morning.
Guante delivered his best start of the season in the Ports 8-3 win over the Modesto Nuts Sunday afternoon firing seven scoreless innings while allowing just one hit and striking out five. The Santo Domingo, Dominican Republic native had four plus no-hit innings before allowing his lone hit on an infield single to the Nuts' Andrew Miller in the 5th with one out and had six one-two-three innings leading to Guante facing just two batters over the minimum (23).
Guante joins Jake Garland and Henry Bolte as the only Ports to achieve the Player of the Week feat this season.
The Ports take ship on their lone 12-game road trip of the season to Inland Empire and Lake Elsinore beginning tomorrow, June 6 to take on the 66ers first in San Bernardino. The Ports return home on Tuesday, June 20th where they'll welcome the San Jose Giants for the second time this season. For more information on single game tickets and group outings, call the Ports front office at 209-644-1900 today.