Constellation Field to Host 6A-Region 3 Final Between Katy and Pearland
Games Will Be June 1 Through June 3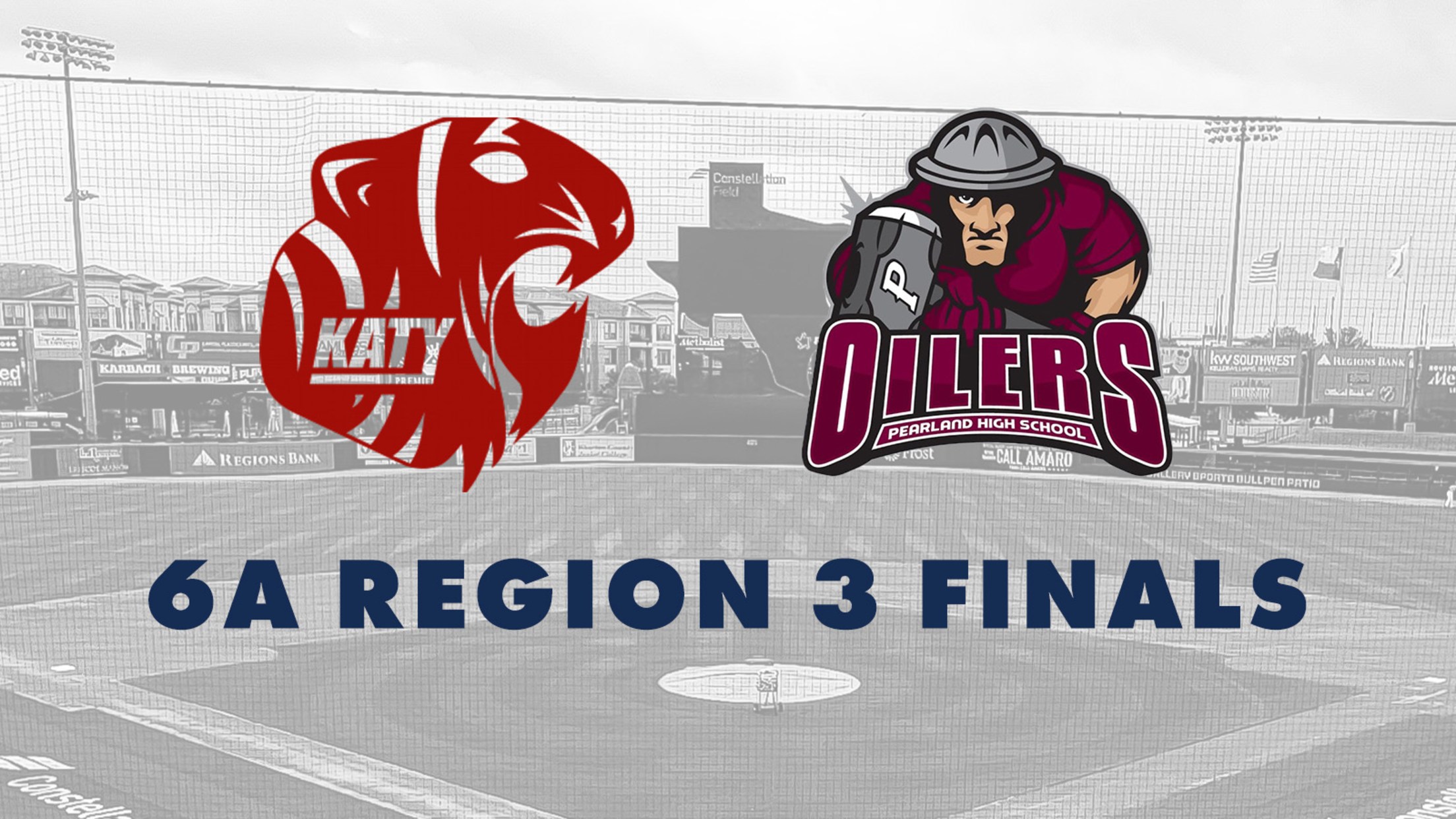 Constellation Field will host the Texas 6A-Region 3 baseball final between the Katy Tigers and the Pearland Oilers from Thursday, June 1 through Saturday, June 3. The scheduled games are: Thursday, June 1 – 7:00 pm. Gates open at 6:00 pm. Friday, June 2 – 7:00 pm. Gates open at
Constellation Field will host the Texas 6A-Region 3 baseball final between the Katy Tigers and the Pearland Oilers from Thursday, June 1 through Saturday, June 3.
The scheduled games are:
Thursday, June 1 – 7:00 pm. Gates open at 6:00 pm.
Friday, June 2 – 7:00 pm. Gates open at 6:00 pm.
Saturday, June 3 (if necessary) – 5:00 pm. Gates open at 4:00 pm.
Tickets are available for $10 in advance or $12 on the day of each game and can be purchased online at SLSpaceCowboys.com or at the Regions Bank Ticket Office during normal business hours. All seating in the lower level is general admission on a first come, first serve basis.
Parking at Constellation Field will be $10 per car for all three games, and kids three and under have free admission. Additionally, suites are available for games for $750, which includes 25 tickets and five parking passes.
Katy is the designated home team for game one on Thursday night and Pearland will be the designated home team for game two on Friday night.
*ABOUT THE SUGAR LAND SPACE COWBOYS: *
The Sugar Land Space Cowboys are the Triple-A affiliate of the Houston Astros and compete in the Pacific Coast League. They began play as the Astros Triple-A affiliate in 2021 and began playing under the Space Cowboys brand in 2022. The Space Cowboys play at Constellation Field, located at the corner of Hwy-6 and US-90 Alternate in Sugar Land, Texas. Follow the team on Twitter (@SLSpaceCowboys), Instagram (@slspacecowboys), Facebook (SLSpaceCowboys) and their official website (slspacecowboys.com). Fans can purchase full-season and partial-season plans, as well as single-game tickets, by visiting slspacecowboys.com/tickets.