Late Rally Falls Short in 4-3 Sugar Land Loss
Kessinger Doubles Twice, Dirden Triples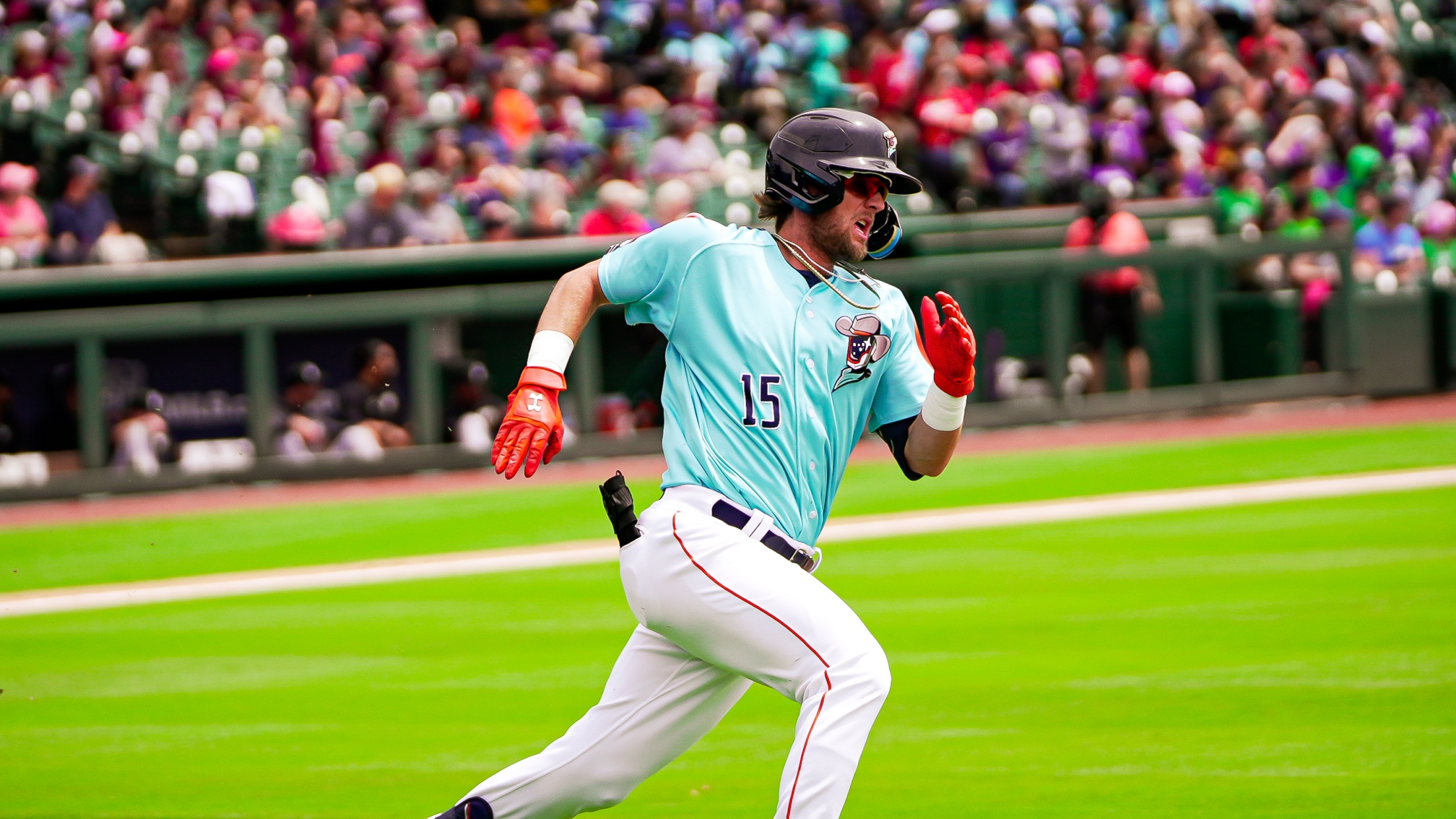 For a second straight game, the Sugar Land Space Cowboys (13-21) mounted a comeback against the El Paso Chihuahuas (16-19) but came up a run shy in a 4-3 defeat on Wednesday afternoon at Constellation Field. El Paso struck for a pair of runs on a two-run homer by Alfonso
For a second straight game, the Sugar Land Space Cowboys (13-21) mounted a comeback against the El Paso Chihuahuas (16-19) but came up a run shy in a 4-3 defeat on Wednesday afternoon at Constellation Field.
El Paso struck for a pair of runs on a two-run homer by Alfonso Rivas in the top of the first. RHP Angel Macuare (L, 0-1) settled in over the next couple of frames, striking out six batters in his first three innings of work. He finished with seven strikeouts, tying his career high, over four innings of work.
The Chihuahuas added on two more runs on solo homers by Tim Lopes and Rangel Ravelo, widening their lead to 4-0 after four frames. From that point, the Space Cowboys bullpen held El Paso off the board, with two scoreless innings from RHP Jimmy Endersby, a pair of scoreless innings from RHP Joe Record and a 1-2-3 ninth by RHP Enoli Paredes.
For the first six frames, the Space Cowboys bats were held in check by RHP Anderson Espinoza (W, 1-2), who did not have a runner reach third base across six scoreless innings. Once the bullpen took over for El Paso, the Space Cowboys were able to stage a comeback. Rylan Bannon led off the seventh with a double and advanced to third on an infield double by Joe Perez, putting two men in scoring position. Bannon raced in to score on a passed ball and another run scored on an RBI groundout by Dixon Machado, pulling the Space Cowboys within a pair at 4-2.
In the bottom of the eighth, Grae Kessinger led off with a double, his second two-bagger of the day, and advanced to third on a groundout. Justin Dirden then tripled to the right-field corner, easily scoring Kessinger and making it 4-3. RHP Moises Lugo (H, 2) struck out the next hitter and got a flyout to deep right by Perez to strand the tying run at third.
JJ Matijevic hit a pinch-hit single with one out in the ninth against LHP Ray Kerr (S, 3) and moved to second on a wild pitch, putting the tying run in scoring position again. However, a flyout and a strikeout brought the contest to a close.
With the series even at a game each, the Space Cowboys and Chihuahua continue their six-game set on Thursday night at Constellation Field. RHP Austin Hansen (0-1, 5.96) is scheduled to toe the slab for Sugar Land opposite El Paso RHP Julio Tehrerán for a 6:35 pm first pitch. The game can be heard on ESPN 92.5 FM or online here and seen on MiLB.TV.
*ABOUT THE SUGAR LAND SPACE COWBOYS: *
The Sugar Land Space Cowboys are the Triple-A affiliate of the Houston Astros and compete in the Pacific Coast League. They began play as the Astros Triple-A affiliate in 2021 and began playing under the Space Cowboys brand in 2022. The Space Cowboys play at Constellation Field, located at the corner of Hwy-6 and US-90 Alternate in Sugar Land, Texas. Follow the team on Twitter (@SLSpaceCowboys), Instagram (@slspacecowboys), Facebook (SLSpaceCowboys) and their official website (slspacecowboys.com). Fans can purchase full-season and partial-season plans, as well as single-game tickets, by visiting slspacecowboys.com/tickets.