Space Cowboys Shutout By Bees
Lee Extends Hitting Streak To Seven Games With Multi-Hit Effort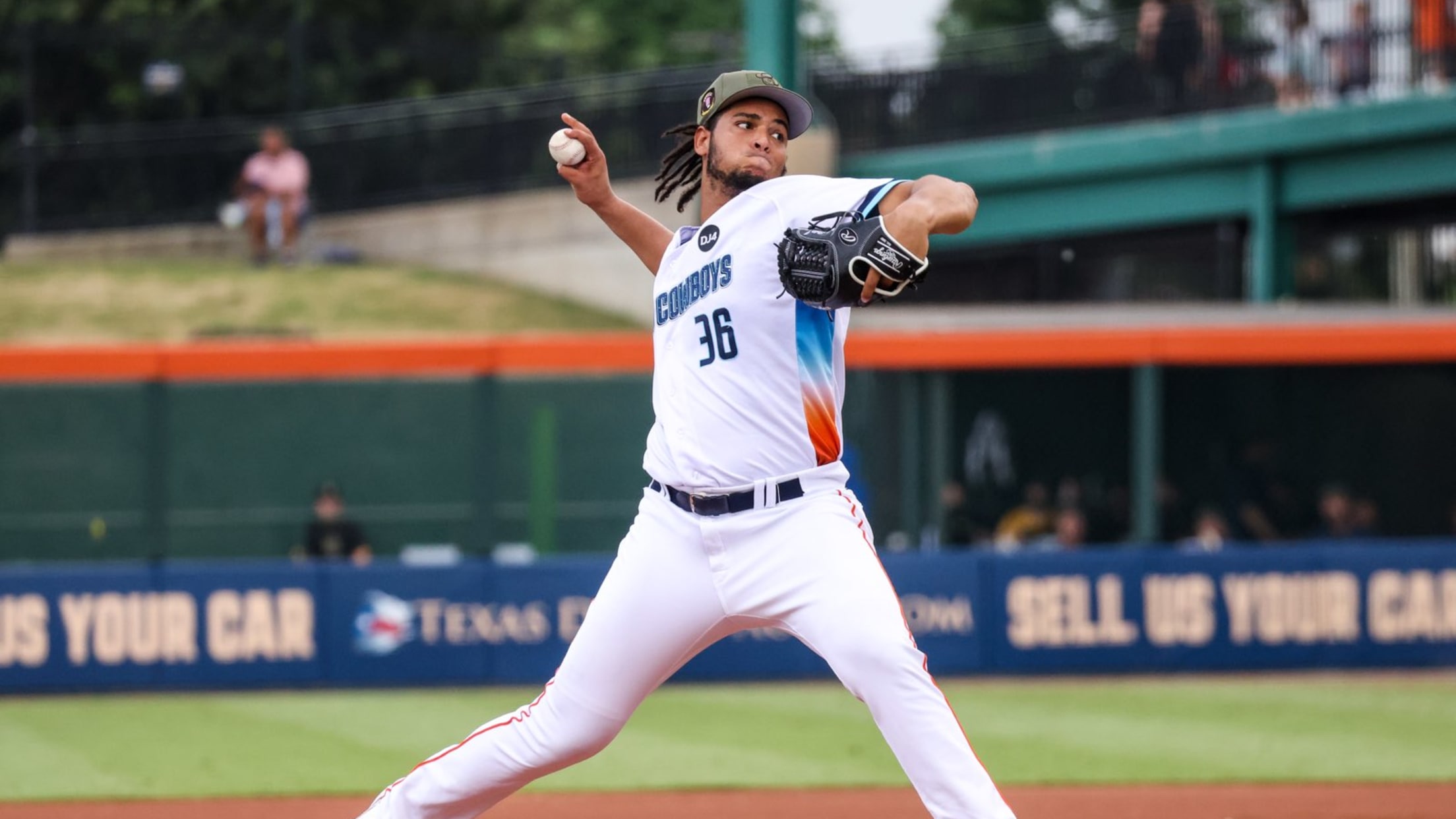 The Sugar Land Space Cowboys (21-28) were held to just four hits in a 6-0 shutout defeat against the Salt Lake Bees (22-28) on Saturday night at Constellation Field. The Bees put together a two-out rally in the first when Trey Cabbage walked and Jake Lamb and Michael Stefanic followed
The Sugar Land Space Cowboys (21-28) were held to just four hits in a 6-0 shutout defeat against the Salt Lake Bees (22-28) on Saturday night at Constellation Field.
The Bees put together a two-out rally in the first when Trey Cabbage walked and Jake Lamb and Michael Stefanic followed with back-to-back doubles, making it 2-0 Salt Lake. An RBI single by David Fletcher added on another run in the top of the second, and Cabbage knocked a two-run homer later in the stanza to put the Bees up 5-0.
RHP Jairo Solis (L, 0-1) recovered after a bumpy first two innings, retiring the final nine batters that he faced, striking out three over 4.2 innings, his longest outing since August 1, 2018, when he threw 5.2 innings with Quad Cities.
For the Bees, LHP Kenny Rosenberg (W, 2-3) scattered two hits through five shutout frames. The best scoring chance for the Space Cowboys against Rosenberg came in the fifth inning when Joe Perez walked to lead off the inning and Justin Dirden followed with a single, but two strikeouts and a pop out stranded both runners.
Salt Lake added on another run in the top of the sixth thanks to a sac fly by Jo Adell. Sugar Land put the first two runners on base in the home half of the frame when Korey Lee singled, his second hit of the night, and David Hensley walked against RHP Gerardo Reyes. A lineout and two strikeouts once again stranded a pair of runners for Sugar Land, who left 10 men on base in the game.
Still leading the series 3-2, the Space Cowboys conclude their six-game tilt with Salt Lake on Sunday evening. Sugar Land is scheduled to send RHP Kyle McGowin (0-0, 2.92 ERA) to the mound while the Bees will counter with LHP Jake Kalish (2-4, 8.43) for a 6:05 pm first pitch. The game can be heard on ESPN 92.5 FM or online here and seen on MiLB.TV.
*ABOUT THE SUGAR LAND SPACE COWBOYS: *
The Sugar Land Space Cowboys are the Triple-A affiliate of the Houston Astros and compete in the Pacific Coast League. They began play as the Astros Triple-A affiliate in 2021 and began playing under the Space Cowboys brand in 2022. The Space Cowboys play at Constellation Field, located at the corner of Hwy-6 and US-90 Alternate in Sugar Land, Texas. Follow the team on Twitter (@SLSpaceCowboys), Instagram (@slspacecowboys), Facebook (SLSpaceCowboys) and their official website (slspacecowboys.com). Fans can purchase full-season and partial-season plans, as well as single-game tickets, by visiting slspacecowboys.com/tickets.