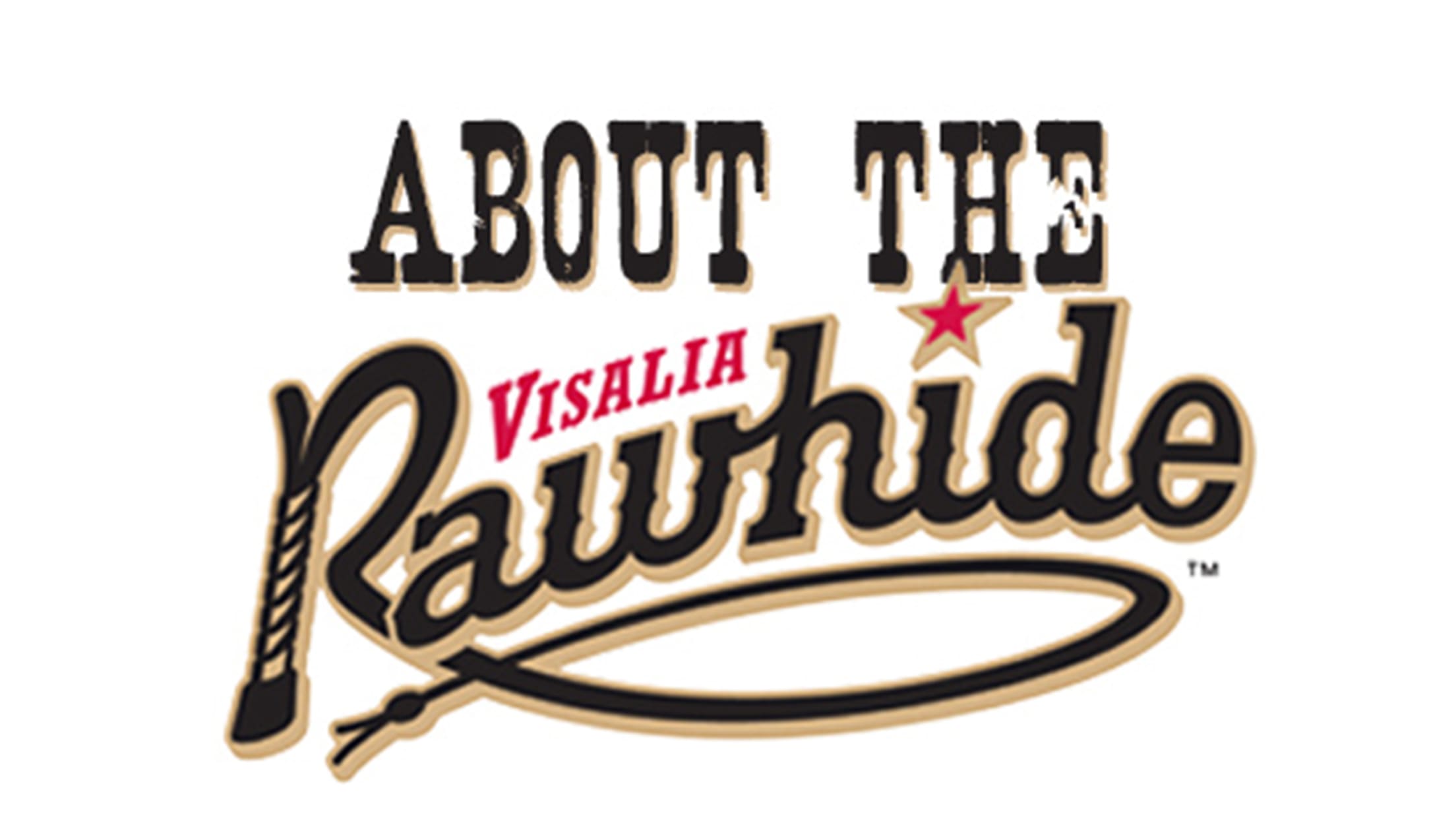 The Visalia Rawhide are the most affordable family entertainment option in Tulare and Kings Counties. The Rawhide have embarked on a new era in Visalia Baseball, with more renovations to Valley Strong Ballpark and a renewed affiliation with the Major League club.
The Rawhide are proud to have been affiliated with the Arizona Diamondbacks since 2007. The Rawhide and the Diamondbacks signed a ten year Player Development License (PDL) in February of the 2021 season that covers the 2021-2030 baseball seasons. The Rawhide and the city of Visalia continue to do everything necessary to ensure a long, productive relationship with the proud Diamondbacks franchise at Valley Strong Ballpark.
The Rawhide are the first stop for prospects of the D-backs system, one of the most talented in all of baseball. Other clubs in the D-backs' chain include the Hillsboro Hops (Single-A), Amarillo Sod Poodles (Double-A), and Reno Aces (Triple-A).
The Rawhide play 132 games against their California League rivals, stretching from Stockton and San Jose in the north to Lake Elsinore and Inland Empire in the south. The Rawhide play in the Southern Division along with the Inland Empire 66ers (Angels), Rancho Cucamonga Quakes (Dodgers) and Lake Elsinore Storm (Padres).
All of the players on the Rawhide and the other Arizona affiliates are under contract with the Arizona Diamondbacks. It is the Diamondbacks who supply the coaches and instruction for their affiliates as they try to mold their prospects into successful big-leaguers. The Rawhide do not control player movement within the organization, so it's important to come to the park early and often to see the brightest stars of tomorrow, today!
Ballclub Ownership - First Pitch Entertainment
The Visalia Rawhide are owned by First Pitch Entertainment, a family group comprised of Elliott, Ruth and Sam Sigal. The 2021 season was the first Rawhide campaign under First pitch Ownership. The Sigal family is proud and excited to be a part of the Rawhide Family as the franchise continues its relationship with the City of Visalia, and the community as a whole.
Visalia Rawhide
300 North Giddings
Visalia, CA 93291
Phone: (559) 732-4433
Fax: (559) 739-7732
Affiliation: Arizona Diamondbacks (since 2007)
Member of the California League since: 1946
Management and Staff
President: Sam Sigal
Co-General Manager: Mike Candela
Co-General Manager: Julian Rifkind
Assistant General Manager: Brady Hochhalter
Assistant General Manager: Markus Hagglund
Ticket Operations Manager: Dalila Palacios
Director of Entertainment and Community: Joe Ross
Promotions and Community Engagement Manager: Isabella Haberman
Director of Facilities and Grounds: James Templeton
Ballpark Operations Assistant: Robert (Skip) Skipper
Director of Broadcasting and Media Relations Manager: Jillian (Jill) Gearin
All staff's emails are [email protected]. For example [email protected]
About the Rawhide Quick Links